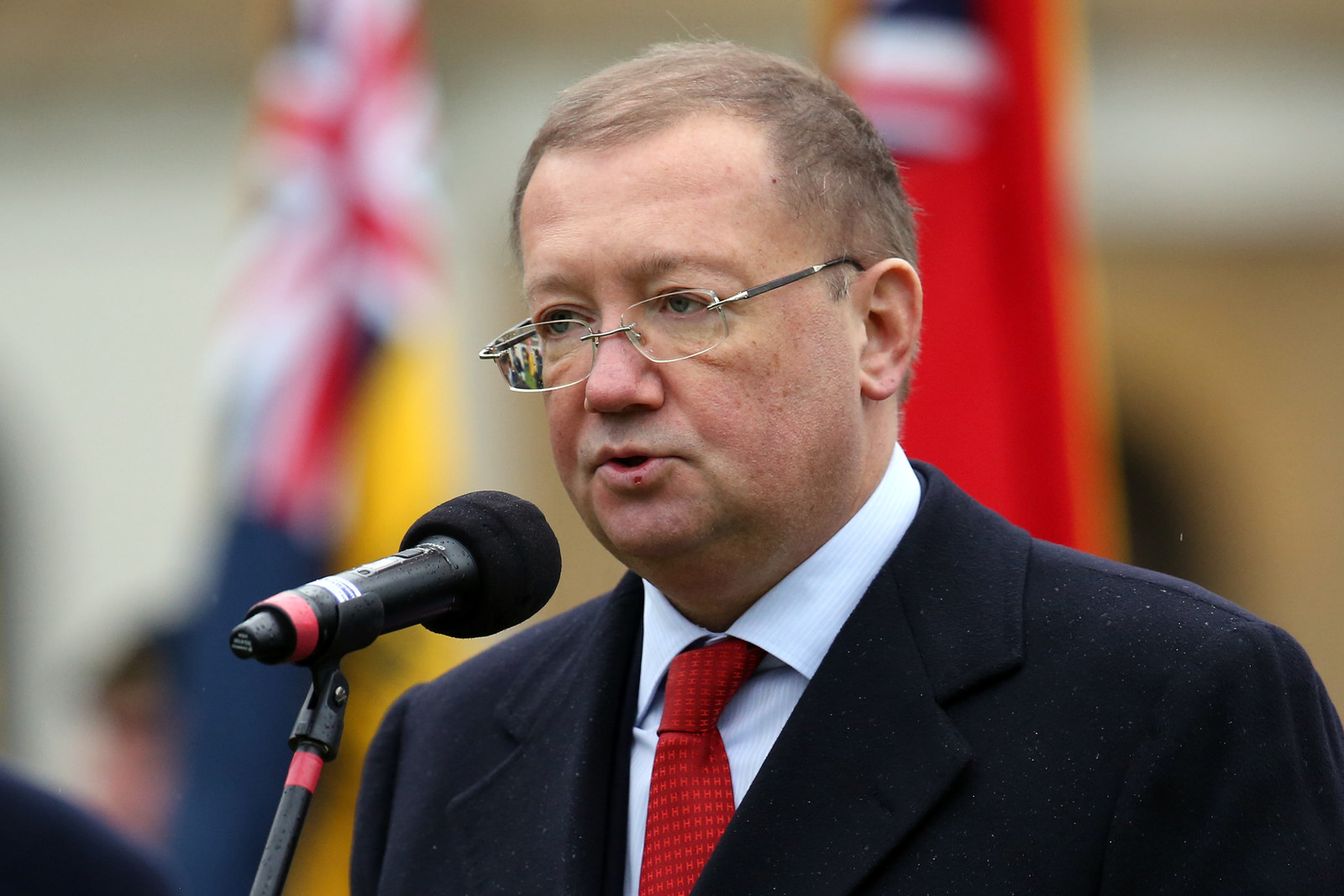 The Russian ambassador to the United Kingdom on Friday suggested British media outlets operating in his country could face restrictions on their activities, following the decision to suspend the UK bank accounts of Russian broadcaster RT.
Ambassador Alexander Yakovenko also said the UK does not have free speech and that he is deeply concerned about the state of the British media.

"There is a problem of free speech in this country," he said in a briefing with journalists including BuzzFeed News at the Russian ambassador's residence in Kensington Palace Gardens. "The clear conclusion is that the Russian alternative point of view is not welcome here. Their aim is to make the work of this channel impossible in this country."

RT, formerly Russia Today, had its UK bank accounts suspended earlier this week by NatWest bank, a subsidiary of Royal Bank of Scotland (RBS).

As RBS is ultimately owned by the British government after being part-nationalised during the 2008 financial crisis, the move prompted suggestions from Russia that the closures were ordered by the UK to undermine Russian media.
The British government strongly denies it was involved in the decision and RBS says it is now reconsidering the decision to close the bank accounts.

RT has consistently been targeted by the British broadcast regulator Ofcom over issues involving inaccuracy and bias. Last year it was sanctioned for implying the BBC had staged a chemical weapons attack by the Assad regime in Syria. But while the Kremlin-backed station has been repeatedly targeted in the West as propaganda, Russia insists it is merely providing an alternative point of view.

Yakovenko also suggested that British news organisations with Russian operations could soon face a similar crackdown. Asked if there would be reciprocal measures, the ambassador quoted the words of Russian foreign minister Sergei Lavrov: "Never do to others what you don't want them to do to you."

The comments were made at a new low in relations between Britain and Russia, with foreign secretary Boris Johnson earlier this month urging anti-war protesters to march outside the Russian Embassy in London in protest at Russia's actions in Syria.

Yakovenko also revealed that the Russian embassy in London was severely understaffed, blaming unprecedented delays in obtaining diplomatic visas from the UK government in roles ranging from chefs, to drivers, to political analysts.

"We are trying to understand whether Britain wants to have an adequate Russian diplomatic presence in London," said Yakovenko. "But the embassy is shrinking and if it continues the embassy will be reduced further. People cannot be replaced because the visas are not being issued. I hope this problem will be resolved under the present government."
Looks like there are no comments yet.
Be the first to comment!