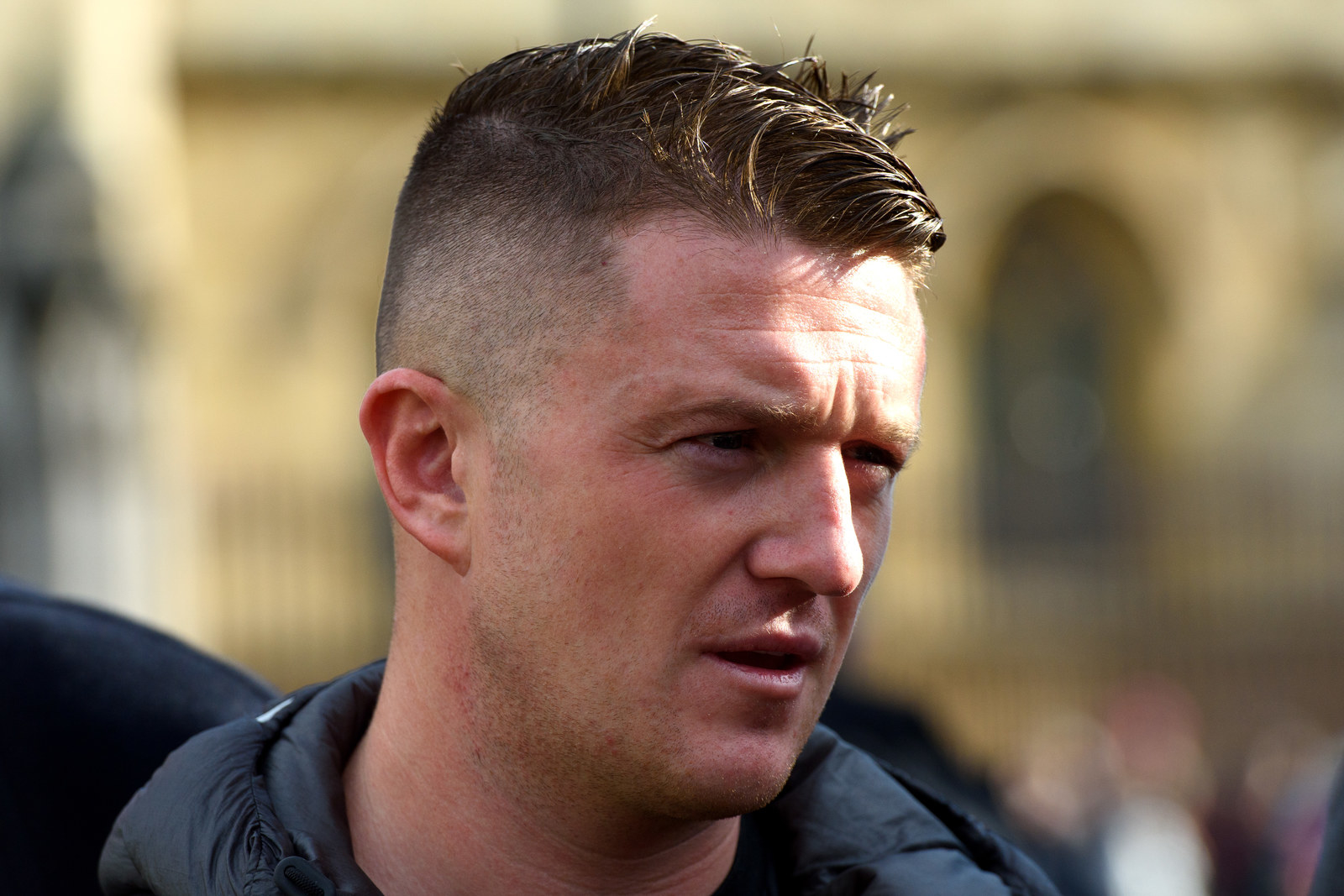 The Russian ambassador to the UK has approvingly tweeted a message of support from Tommy Robinson, the co-founder of the far-right English Defence League (EDL), as evidence of British grassroots support for Russian foreign policy in Syria.

Alexander Yakovenko shared a selection of messages criticising British foreign secretary Boris Johnson, who used a parliamentary debate to call for anti-war protests outside the Russian embassy over the country's actions in Syria.

"Getting many messages of support after yesterday's Commons Syria debate," said Yakovenko. "People everywhere can rely on each other's common sense & decency."
However, one of the more prominent messages was sent by Robinson, a pseudonym of the Luton-based anti-Islam campaigner Stephen Yaxley-Lennon, who is currently involved in the anti-Islam Pegida UK organisation.

The original tweet from Robinson attacked the UK government for demanding a protest against Russia's actions in Syria without directly criticising Saudi Arabia's actions in Yemen.
The Russian embassy has adopted an increasingly aggressive tone against the UK, regularly tweeting direct criticism of the UK and demanding evidence of Russian involvement in certain incidents, such as the bombing of an aid convoy.

In parliament Johnson directly challenged the Stop the War Coalition, which organised enormous marches against the Iraq war, to protest outside the Russian embassy.
In response, Stop the War's deputy chair Chris Nineham told Radio 4's Today programme it would not be protesting and the focus would remain on opposing "what our government is doing".
"A protest outside the Russian embassy would actually contribute to increasing the hysteria and the jingoism that is being whipped up at the minute against Russia," he said.
"There's a hysteria that's being organised by politicians and by the media against Russia to see Russia as the only problem in Syria."
The former head of the MI6 security agency also warned Johnson against encouraging protests outside the Russian embassy in London. Sir John Sawers said any such protest could result in a threat to the British embassy in Moscow.