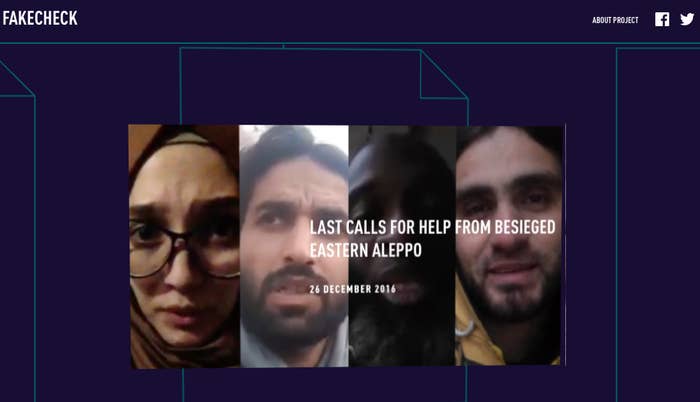 When Facebook announced plans to promote fact-checking websites in a bid to halt the spread of fake news, it probably didn't expect to receive an application from Russia Today.

But the Kremlin-backed broadcaster, which now operates under the RT brand, has told BuzzFeed News it would like the social media giant to start promoting its new fact-checking service so that it can combat "fake" stories on topics such as Russia and Aleppo.
In the process it opens up a challenge for Facebook – what happens if the fact-checkers themselves are accused of bias?
"We'd love to be included in the array of sources that Facebook is going to use," a spokesperson for RT said.
The spokesperson said that a lot of Western media debunking sites were guilty of biased reporting: "A lot of the time the 'debunking' will come down to 'we disagree with their take'."
Initial topics covered by RT's new "Fakecheck" site include debunking a viral picture of a girl allegedly taken in Syria which actually comes from a music video, criticism of the motives of the White Helmets volunteer force, and debunking a fake tweet that supposedly showed a space station attacking Donald Trump. Most of the content so far fits with Russia's foreign policy objectives.


RT's debunk site also includes lengthy criticism of the "last messages" recorded by residents of eastern Aleppo as Russian forces combined with the Syrian government to take back the city.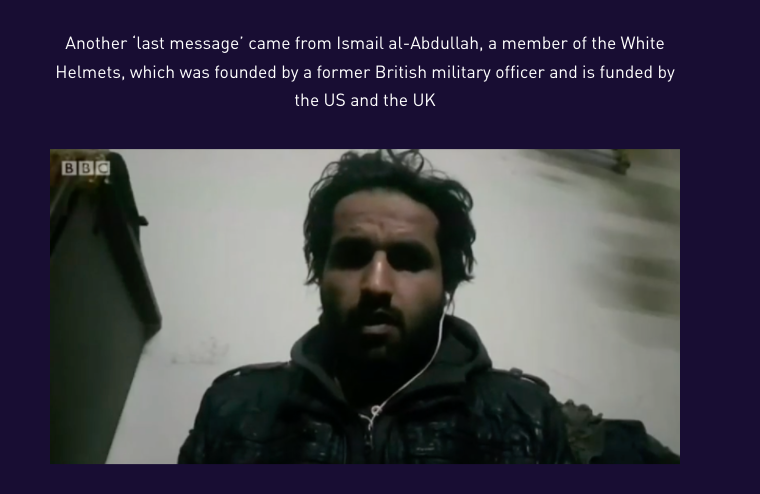 The site warns that people on the internet "often fall prey to hoaxes, propaganda, and disinformation masquerading as real news" – all criticism that has at some point been aimed at RT.

The broadcaster has been repeatedly accused of biased reporting, attracting warnings from the UK broadcast regulator Ofcom after failing to give an "appropriately wide range of significant views" during its reporting on the conflict in Ukraine and for "biased or misleading" programming on Syria. BuzzFeed News has previously reported on concerns raised by UK staff at the station over an apparent shift in its political tone towards right-wing populists.
The channel has resolutely stuck to the line that it is simply providing an alternative viewpoint – and insists the current fashion for fact-checking websites can be just as biased as traditional reporting.
"The fact-checking is only going one way," said the channel's spokesperson. "We see ourselves as helping inform the overall debate by saying 'here are other facts you need to consider'."
Facebook recently announced it would start attaching warnings to certain stories that are "disputed by 3rd party fact-checkers", linking to a trusted fact-checking source.
Initially this will focus on stories that are completely fake or "clear intentional hoaxes", with Facebook reluctant to start debunking partisan political stories where any facts are often hotly disputed.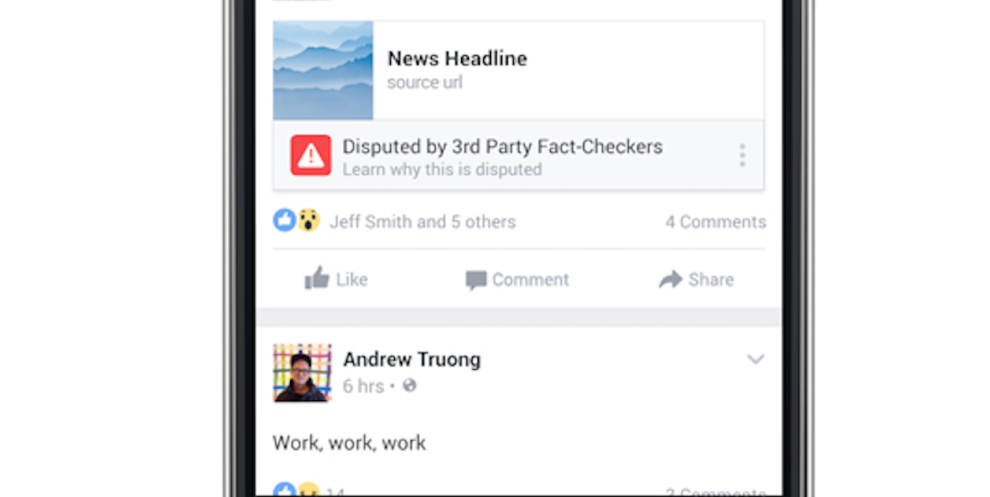 RT could also struggle to be accepted as a partner, as all participants in the trial have subscribed to the International Fact-Checking Network (ICFN) fact-checkers' code of principles, with the majority being well-established outlets such as ABC News or Associated Press. Facebook did not respond to a request for comment on whether it would accept RT as a fact-checking partner.
Nonetheless, RT's Fakecheck has adopted similar language to the fact-checking sites produced by Western outlets.
"Facts are the first victims of information wars," warns the publication. "With today's overabundance of sources and prevalence of social media streams in news delivery misinformation can spread like wildfire, with unverified reports, rumors and outright falsehoods getting serious news treatment."

Instead RT promises readers help to "separate fact from fiction" as we "transit into a post-fake reality".