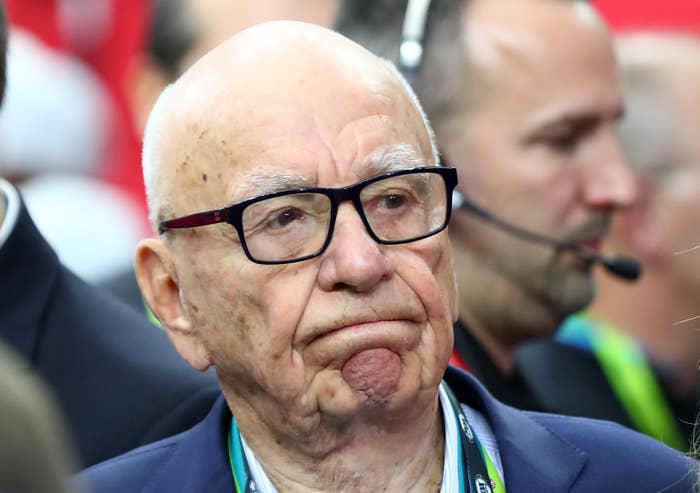 Rupert Murdoch's bid to take complete control of Sky could be delayed after the Conservative government said it was minded to refer the bid for a full competition inquiry.
Culture secretary Karen Bradley said there were "serious public interest considerations" about whether the Murdoch family would have excessive control over the UK news agenda if the takeover went ahead.
As a result she said she was inclined to order a further six-month inquiry by competition regulators into whether the merger would damage news plurality in the UK. A final decision will be made in 10 days' time. In response, the shadow culture secretary, Tom Watson, said the Tories had still given Murdoch what he wanted.
Murdoch already owns a significant share of Sky in addition to newspapers including The Times, the Sunday Times, and The Sun. The billionaire's company 21st Century Fox wants to pay £11.7 billion to take complete control of UK-based Sky, which operates across Europe and also runs the Sky News TV channel.
"My opinion cannot be based on opinion, speculation, or conjecture," said Bradley, reflecting on the findings of separate inquiries by media regulator Ofcom into the takeover bid.
She concluded that if 21st Century Fox – which owns the US-based Fox News and the 20th Century Fox film studio – was allowed to take complete control of Sky it would risk reducing media plurality in the UK.
Bradley said Ofcom feared the combined company would increase the power of the Murdochs to "influence the overall news agenda and their ability to influence the political process and it may also result in the perception of increased influence".

However, she concluded it would not damage the quality of programming.
Watson said it was shocking that Rupert Murdoch's son James Murdoch could pass a fit and proper persons test given his role in the company during phone hacking incidents at the now-defunct News of the World as well as the sexual harassment cases at Fox News.
The Labour MP instead urged the Conservatives to abandon Murdoch and commit to another investigation into the state of the UK media industry.
An initial attempt by Murdoch to take full control of Sky in 2011 was due to be given the go-ahead by culture secretary Jeremy Hunt but collapsed amid the fallout from the News of the World hacking scandal.
His British newspapers are held by a separate company called News UK, although they are all ultimately controlled by the Murdoch family. The Sun gave full-blooded backing to the Conservatives during the recent general election.