Eric Pickles has been caught up in a bizarre political argument over claims he has been exaggerating the size of his Russian fanbase.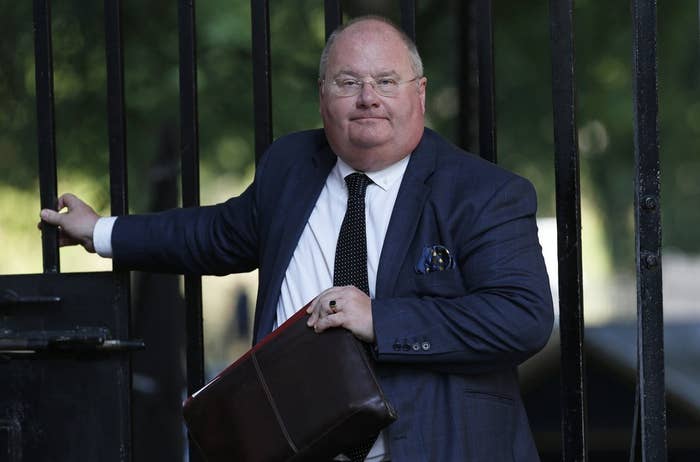 Only two emails were unearthed from Russians on his government server. One, from April 2013, called on Pickles to "raduyte us all, and more!"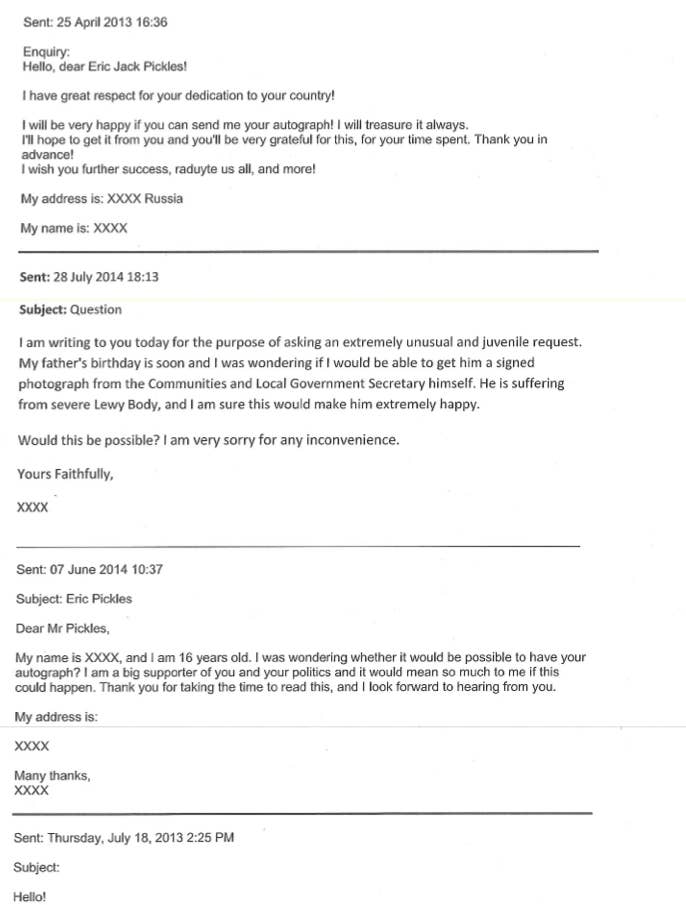 While another, from a few months later, just got straight to the point.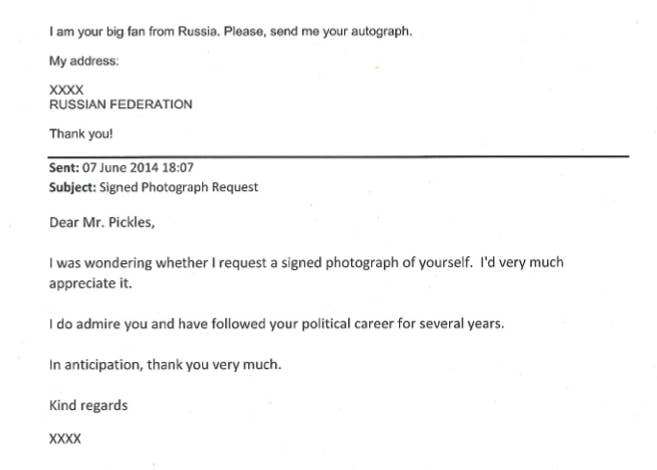 But that's about it in terms of overseas requests for signed pictures of Pickles that are still held on his departmental server.
Labour smells a rat: Pickles, rather than being a international star, is bigging himself up, the party says, and these emails never existed.
"This is all rather embarrassing for Eric Pickles, who's been caught telling porkie pies about his pulling prowess," said Labour MP Jonathan Ashworth.
"The secretary of state has been in the news for all the wrong reasons: his biscuits bill, his penchant for luxury limos, and now, as his term in office comes to a welcome end, it appears he's morphing into David Brent.
"I want to thank Eric and his team for one of the best laughs I've had in quite some time."
But Pickles' team have hit back, insisting they really are being deluged by letters, and that he really is a global cult hero. They've just got rid of the proof.
"There was so many they've been deleted to free up space," says one of his aides, who says they only kept the handful of emails revealed by the FOI request as "particularly amusing examples".
"The only way of knowing that we have received more is the fact that I have seen them / read them, as have my team in the office here," the aide added. "There is no business need to keep them and they are just using up space on the server. We have certainly had hundreds over the four and a half years since Eric has arrived in the department!"
In an attempt to prove Pickles' continued international popularity, his aides provided recent emails from German fans, including this one:
But Labour insisted that deleting such emails would break FOI rules on storing communications:
An excitable Labour source said: "This is a government that wants to store your Facebook records for 6 billion years until cockroaches roam the earth. Why would they be deleting emails about Eric Pickles' admirers?"
We'll keep you updated on future developments.