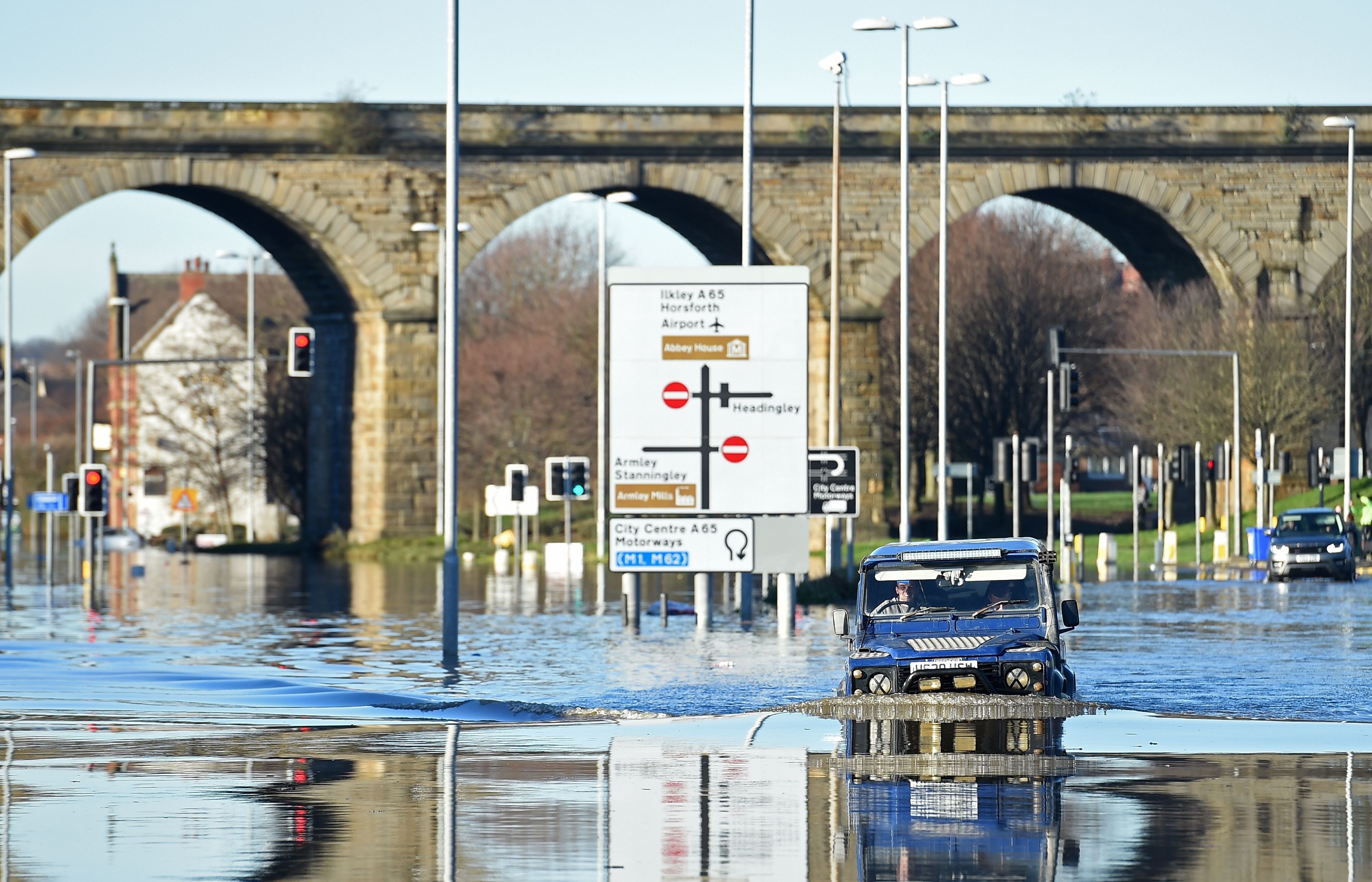 People applying for UK visas have been left without their passports and other key legal documents for months because they were damaged while being stored in a Home Office building that regularly flooded, BuzzFeed News has learned.

Crucial pieces of personal information and thousands of pages of formal applications were being stored in the government building in Leeds, which was submerged by December's severe floods in the north of England.
More than two months later the Home Office is still trying to dry out the paperwork and see if it can decontaminate papers, meaning many applicants remain in legal limbo and without key documents.
"This was my passport, my biometric resident's permit, all of our bank documents, all of the letters of employment, photos of both of us, plus [my husband's] passport," Jen Thorp, one of those affected, told BuzzFeed News. "It's a complicated application with a lot of sensitive information."

Thorp, an Australian writer who lives in Oxford with her husband and is applying for leave to remain in the UK, said she was now without a passport. She faces a long wait to see whether her application, which contained so many documents it weighed 2kg, can be recovered.
"They sent a letter saying you are legally allowed to stay in the country until they sort this out – they can't deport me as they have my passport," she said.
The documents were being stored at the UK Visas And Immigration Agency's Leeds office, a former mill building that sits directly on top of the River Aire on Kirkstall Road and has repeatedly flooded in the past. Previous floods prompted the Home Office to spend hundreds of thousands of pounds trying to protect the building, but it was flooded again in December. The building could have been covered by a proposed £190 million Leeds flood defence scheme that was postponed by the government in 2011.

Thorp had originally expected a verdict on her application by mid-February but now faces months of waiting: "They said they've engaged a decontamination expert who thinks they may be able to get results by the end of March. Basically it's a bunch of people flailing around trying to figure out what to do. The situation is just horrible and I don't know how many people were affected.

"I can't be too mad at anyone because everyone is trying to make it better but my passport is under six feet of mud somewhere."
The scale of the problem is unknown, although immigration lawyer Jenny Harvey of the law firm Knights said she had two clients whose visa applications had been affected by the flooding of the building, which has so far gone unreported.
The government confirmed it was trying to fix the situation but said that two months on from the floods it is still trying to decontaminate the files and rescue the documents.
"The Home Office takes its obligations to safeguard people's personal data extremely seriously," a spokesperson told BuzzFeed News. "The flooding in Leeds late last year damaged a number of files and personal documents. We are working with a specialist company and are in the process of drying and sanitising the affected files. We are keeping all applicants affected updated on an individual basis."