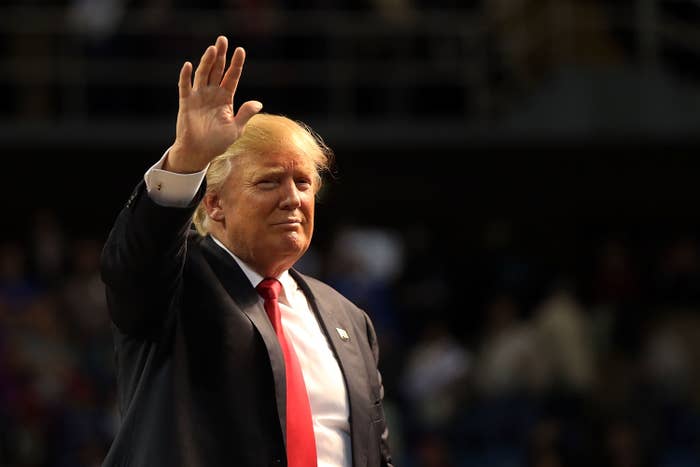 Parliament will debate whether to ban Donald Trump from entering the UK later this month, following a successful online petition in the wake of his inflammatory remarks about Muslims.
More than 500,000 Britons signed an online petition calling for Trump to be blocked from travelling to the country after the potential Republican nominee called for a complete ban on all Muslims entering the United States.
The House of Commons petitions committee has now scheduled a debate on the issue for 18 January in Westminster Hall, an overflow debating chamber for the House of Commons.
MPs will also debate a less successful petition insisting Trump should be allowed to visit the UK, which received almost 40,000 signatures.

The petitions committee decided the issue was worthy of parliamentary debate after considering the popularity of both petitions, committee member Steve Double MP told BuzzFeed News.
"We had two petitions, one which said ban Trump from the country and another which said let him in," he said. "It's a very interesting point – how do we, as an open democracy, deal with people who say things we perhaps don't agree with? My personal view is that we shouldn't ban people like Donald Trump but we should have the confidence to stand up for what we believe in, have an open debate, and defeat the views in open debate."
Westminster Hall debates are largely symbolic and the Trump discussion is unlikely to change government policy.
David Cameron has previously said Trump's comments about banning Muslims from travelling to the US were "divisive, stupid, and wrong", but the prime minister said he does not want to ban the businessman and would-be politician from the UK.
"I think if he came to visit our country he'd unite us all against him," Cameron said in December.