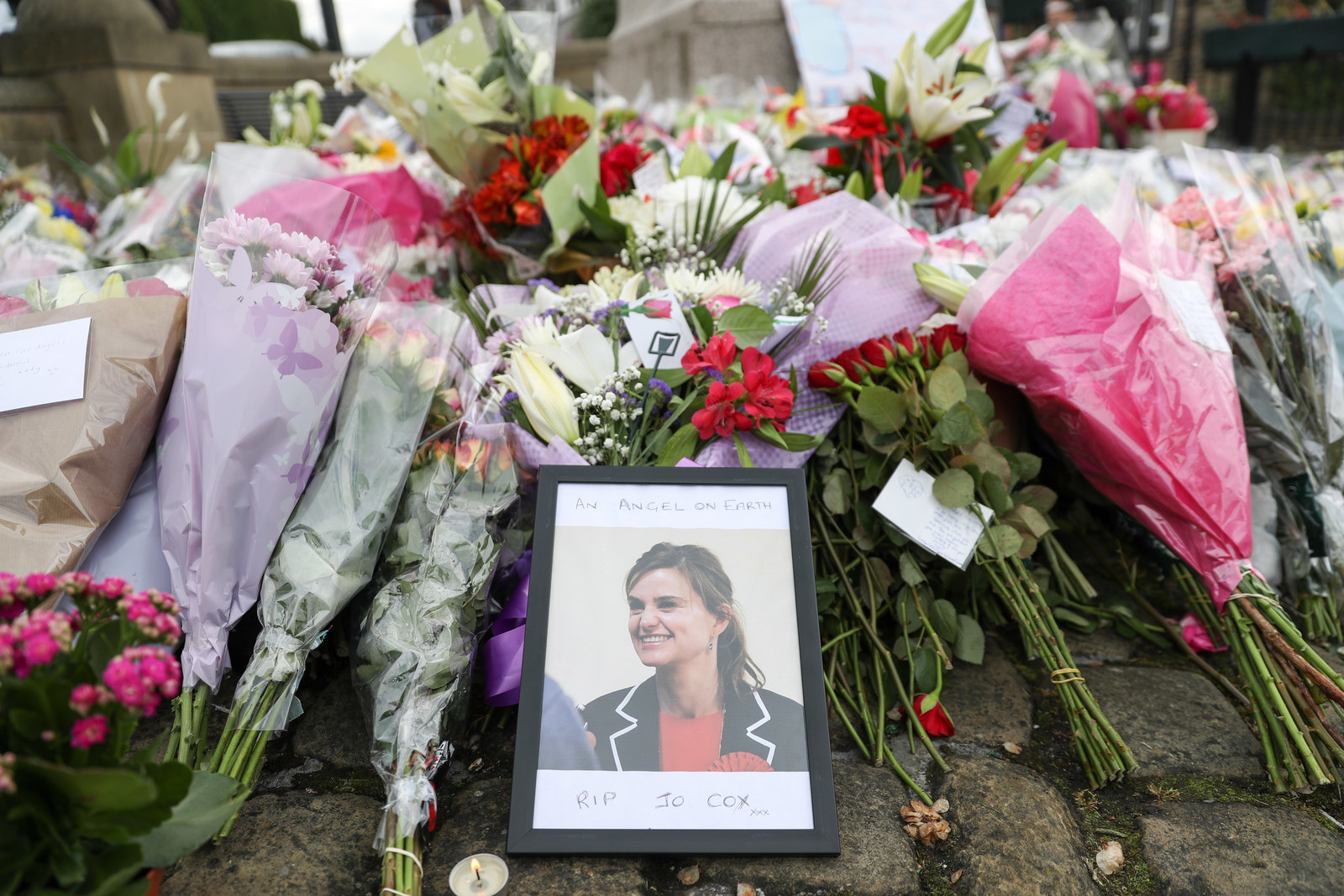 Jeremy Corbyn is considering a proposal to allow MPs from rival parties to sit together on Monday in a show of solidarity after the death of Labour MP Jo Cox.
The Labour leader said he would talk with colleagues about the suggestion from Conservative MP Jason McCartney for backbench MPs to join each other on opposing benches when parliament is recalled.
A growing number of MPs from all parties are backing the break with tradition and Commons Speaker John Bercow will make a decision on Monday.
Corbyn told BBC One's Andrew Marr Show on Sunday: "I received that suggestion last night actually and we're thinking about that and will have a talk tomorrow.
"But tomorrow is going to be a dignified occasion, it's not going to be a time for lots of long speeches. An MP has died, it's an attack on all of us. In her memory we have to create a more tolerant society."
McCartney said MPs should "mix cross-party on the benches on Monday to show we are united in fighting hatred", after Cox was killed in her West Yorkshire constituency on Thursday.

He first made the suggestion in an interview with BuzzFeed News and is hopeful it will be approved. There is normally a strictly observed seating plan for MPs in the House of Commons, divided by political party, although this is governed only by convention.

As a result there are no official rules against MPs from rival parties voluntarily choosing to sit together or on opposite sides of the chamber, although McCartney wants the approval of the Speaker before making such a move.
This is McCartney's letter to Bercow: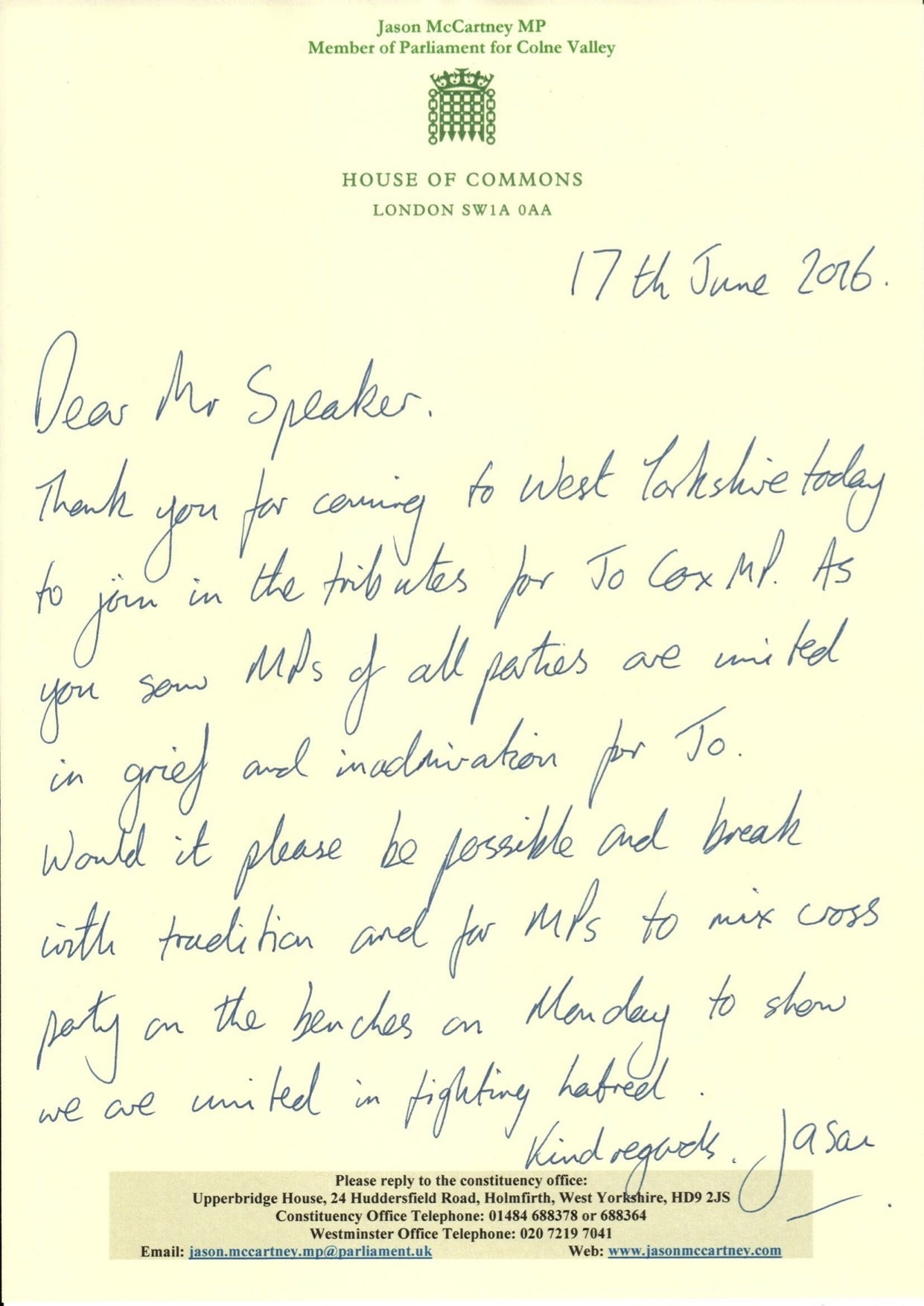 Dear Mr Speaker.



Thank you for coming to West Yorkshire today to join in the tributes to Jo Cox MP. As you saw MPs of all parties are united in grief and admiration for Jo. Would it please be possible [to] break with tradition and for MPs to mix cross party on the benches on Monday to show we are united in fighting hatred.


Kind regards, Jason.