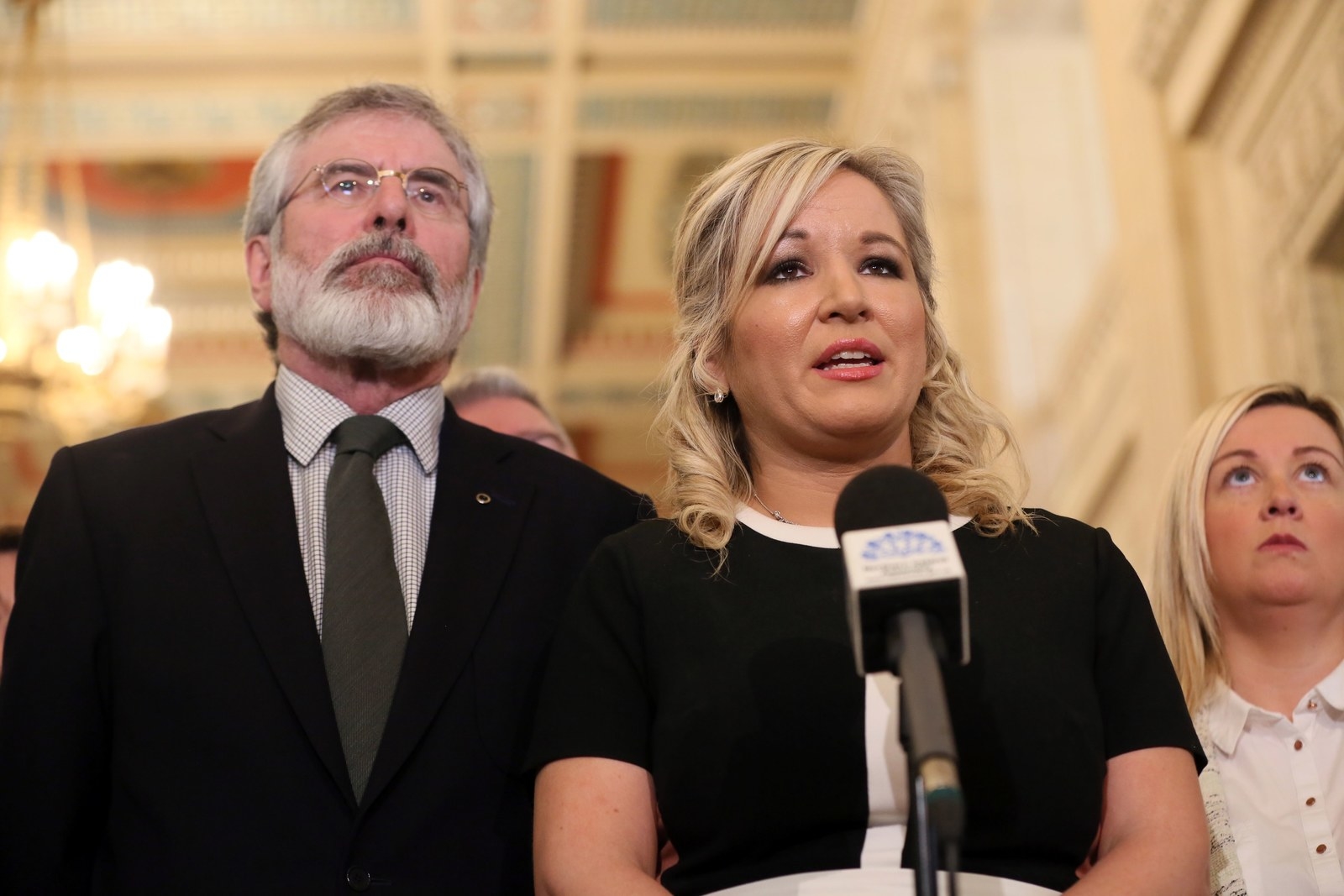 Northern Ireland's political parties have been given an extended deadline to reach an agreement on a new power-sharing deal, as the UK government battles to avoid either calling a new election or reimposing direct rule from Westminster.

The Democratic Unionist Party (DUP) and Sinn Féin have struggled to come to an agreement on forming a new executive, despite lengthy talks following this month's elections. Both sides blamed each other for the failure to reach a deal, which meant they missed Monday's deadline to form a new devolved administration.

Northern Ireland secretary James Brokenshire, speaking in Belfast, told reporters there is "no appetite for another election" and announced he would instead extend the deadline in the hope both parties could come to an agreement.
"I don't think there is any appetite for any further immediate snap election," he said. "The public have only recently gone to the polls and delivered what, I think, is a very clear message in seeing and wanting to see devolved government back on its feet again."

However, he admitted there remained significant gaps between the parties, "particularly over issues surrounding culture and identity". Civil servants will take control over many key decisions until a new administration can be formed.
DUP leader Arlene Foster criticised Sinn Féin's decision not to nominate a new deputy first minister, essentially bringing the talks to a close. "The decision of Sinn Féin not to nominate today and block the creation of a new executive is very regrettable and damaging to all the people we represent," she said.
In turn Sinn Féin's Northern Irish leader, Michelle O'Neill, said the DUP had "maintained their position in relation to blocking equality for citizens".
In the talks her party had pushed for greater support for the Irish language and a bill of rights, and also heavily criticised Brexit – which the DUP had supported.
A snap election was held earlier this month after Sinn Féin's Martin McGuinness resigned as deputy first minister in protest at the DUP's handling of a botched fuel subsidy programme.
McGuinness did not stand for re-election and died last week, shortly after seeing his party surge in the polls and come within one seat of the DUP. The result meant that for the first time unionists do not have a majority in the Northern Ireland assembly.

Under the terms of devolution the largest party in the assembly is allowed to nominate the first minister, with the second-largest party allowed to nominate the deputy. Both unionists and republicans are required to be represented in any executive.