Nigel Farage has formally applied for his Grassroots Out organisation to be designated as the official anti-EU campaign during the forthcoming referendum at an event he himself described as "the most ludicrous thing I've ever seen in politics".
The UKIP leader stood proudly in front of his campaign's French-built Renault lorry emblazoned with "say goodbye to Brussels" as he unloaded 13 crates of documents. Together they constitute Grassroots Out's formal application to be the official anti-EU campaign in the run-up to the vote.
For the bizarre event outside the bland London offices of the Electoral Commission, the UKIP leader had invited the media and supporters to witness him and fellow anti-EU campaigners hand in box after box of the paperwork to a baffled official waiting in the lobby.
Grassroots Out supporters, dressed in garish bright-green ties and hoodies, almost missed their big moment as the cab driver delivering the paperwork was late turning up. However, Farage was eventually joined by Tory MPs Peter Bone and Tom Pursglove, who all helped haul the documents into the Electoral Commission office.
Even though the EU referendum is just three months away, there are still two competing groups who want to be designated as the official anti-EU campaign: Grassroots Out is backed by Farage and some Tory MPs who want to run an anti-immigration campaign, while Vote Leave, which has the support of leading anti-EU Conservative cabinet ministers and UKIP's only MP, wants to make a more upbeat case for leaving the EU.
Whoever the Electoral Commission designates as the official campaign – based on a variety of measures, including having a wide base of support and campaign infrastructure – will gain extra broadcast airtime and be allowed to spend more money. But personal differences mean Grassroots Out and Vote Leave have spent as long attacking each other as they have attacking the EU.
"I genuinely believe that looked at objectively you cannot beat what's in that document," Farage told BuzzFeed News as he handed in the Grassroots Out application, pointing to the "number of different political parties, organisations and trade unions" who are backing his anti-EU campaign group.
"Vote Leave are of the establishment and they always think things are of the establishment. But do they reach out to a broad cross-section of this country? I don't think so. People say what about [George] Galloway? Well, we've people left of Galloway, we've got the Communist party signed up."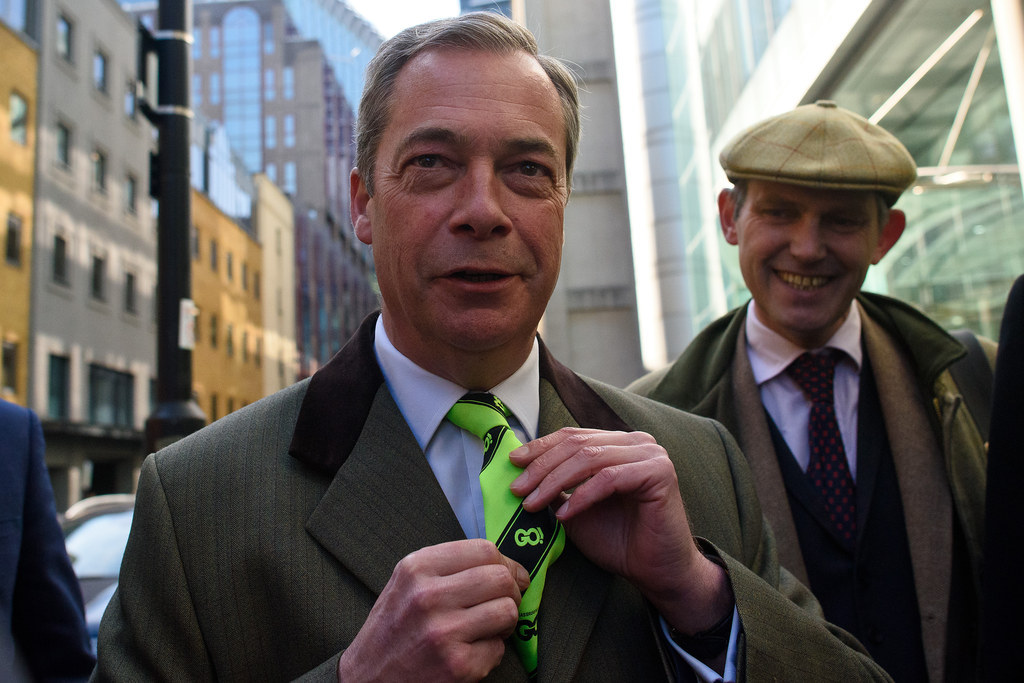 Farage also said he would still like to see the two campaigns merge if it's at all possible: "I've said all from the start that Vote Leave have fantastic research and a great press operation. Presumably there is a lot of expertise in Vote Leave and I believe that the two groups should come together but the problem is they are so seen as the centre-right and not out doing the work around the country.
"I have wanted to work with them from the start. They have not wanted to work with us."
Although Grassroots Out was originally considered a long shot for becoming the official anti-EU campaign, one election law expert with knowledge of the designation process told BuzzFeed News there was still a genuine possibility it could take the designation and allow Farage to shape the anti-EU message: "The Electoral Commission can't really look at who's got the most sensible argument because that's a political judgement. Instead, it's who is going to best present the campaign to the public and represents the broadest spread of views.
"Vote Leave have the experience and they're a much slicker operation. However, if the other guys got their act together they could swing it, because they're not Westminster-bubble-focused. Theoretically [Grassroots Out] should be able to put together a really good case."