UKIP leader Nigel Farage has been hit by an egg thrown by a protestor while on the campaign trail in Nottingham.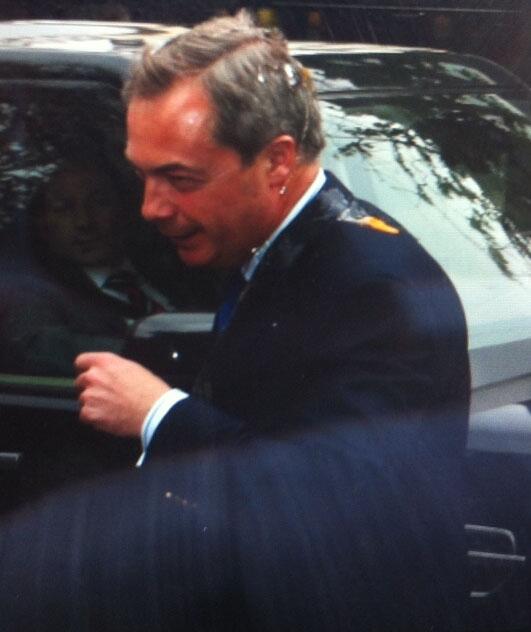 Farage had just arrived to address supporters when a protestor threw an egg that broke on his shirt, forcing him straight back into his 4x4 car.
According to Sky News the demonstrator was called Fred and was holding a sign saying "Ukip... sad, scared, old men".