Nick Griffin Is Now Voting For UKIP
The former BNP leader has urged voters to "vote UKIP to kick Cameron". Possibly not the endorsement UKIP were after.
Nick Griffin, the former leader of the far-right British National Party, has said he will vote for UKIP in the future.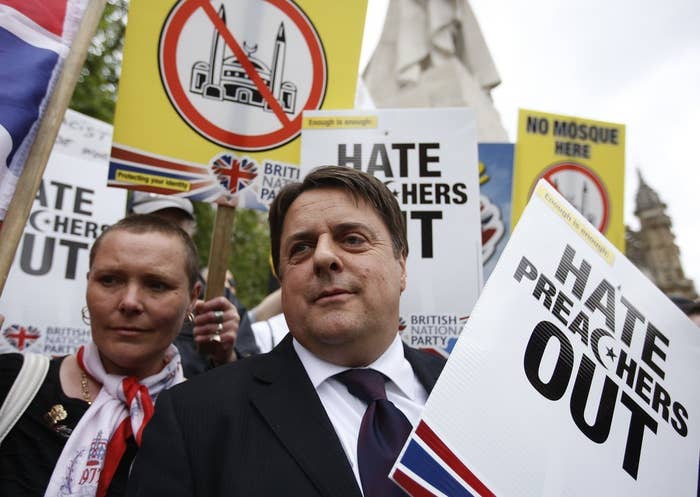 On Friday night Griffin tweeted this picture of Nigel Farage, urging voters to back UKIP to "kick Cameron".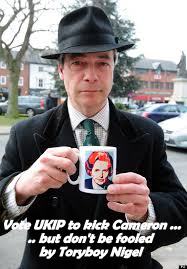 Griffin was replaced as leader of the BNP in July and has since quit the party altogether. He now appears to be involved with a new far-right organisation called "British Voice".
Although he's no fan of "Toryboy" Nigel Farage, Griffin still urged his Twitter followers to back UKIP.
Griffin confirmed that he will back Nigel Farage's party at future elections, saying it will help undermine the mainstream political parties.
And he praised a UKIP MEP for campaigning against the high price of the M6 toll road near Birmingham.
Before going on to back a UKIP proposal to end university tuition fees for students in core subjects.
Current BNP members aren't that happy with Griffin's new political allegiance.
Meanwhile, others point out that this probably isn't the high-profile endorsement that UKIP are after.