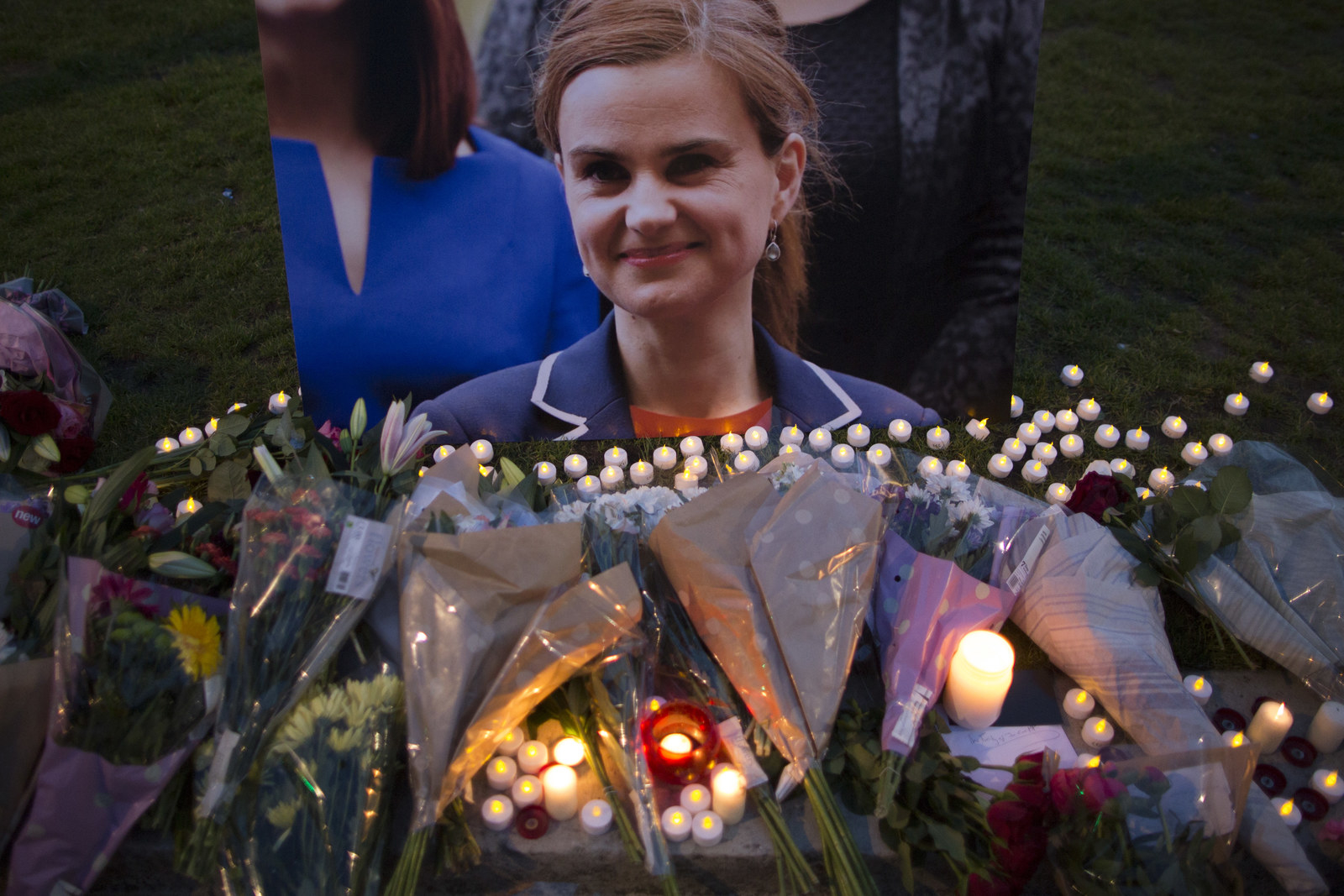 Politicians are used to abuse from the public, in addition to political conflict in the workplace. But following the killing of Labour MP Jo Cox, many MPs say they are concerned the adversarial nature of politics is spilling over into actual violence – and fear British politics is now full of a misdirected anger that is proving impossible for anyone to control.

"There is a corrosive cynicism about politics, politicians, and decision-makers," said Conservative MP Jason McCartney, speaking while driving to Birstall, West Yorkshire, to lay flowers in memory of Cox. "People have never had access to so much information but been so badly informed."
McCartney, who represents the nearby constituency of Colne Valley, said he was concerned the prevalence of "simplistic social media narratives" had led to a situation where the public felt any politician they disagreed with was inherently evil, thus contributing to an environment where such an attack could take place.
"There are people on both sides of the division who need to look in the mirror and reflect," the MP said. "Try seeing the good in someone even if they hold a view different to you and think why they hold that view and where they come from. Disagreeing passionately doesn't make someone evil and nasty."

Despite belonging to an opposing political party to Cox, McCartney said he had regularly emailed her, and insisted that the new intake of MPs were happy to work across party lines as part of "the parliamentary family".
The Tory MP, who is campaigning for Britain to leave the EU, also said the current referendum campaign had brought out the worst in people: "The referendum has been a really unpleasant, negative campaign from both sides."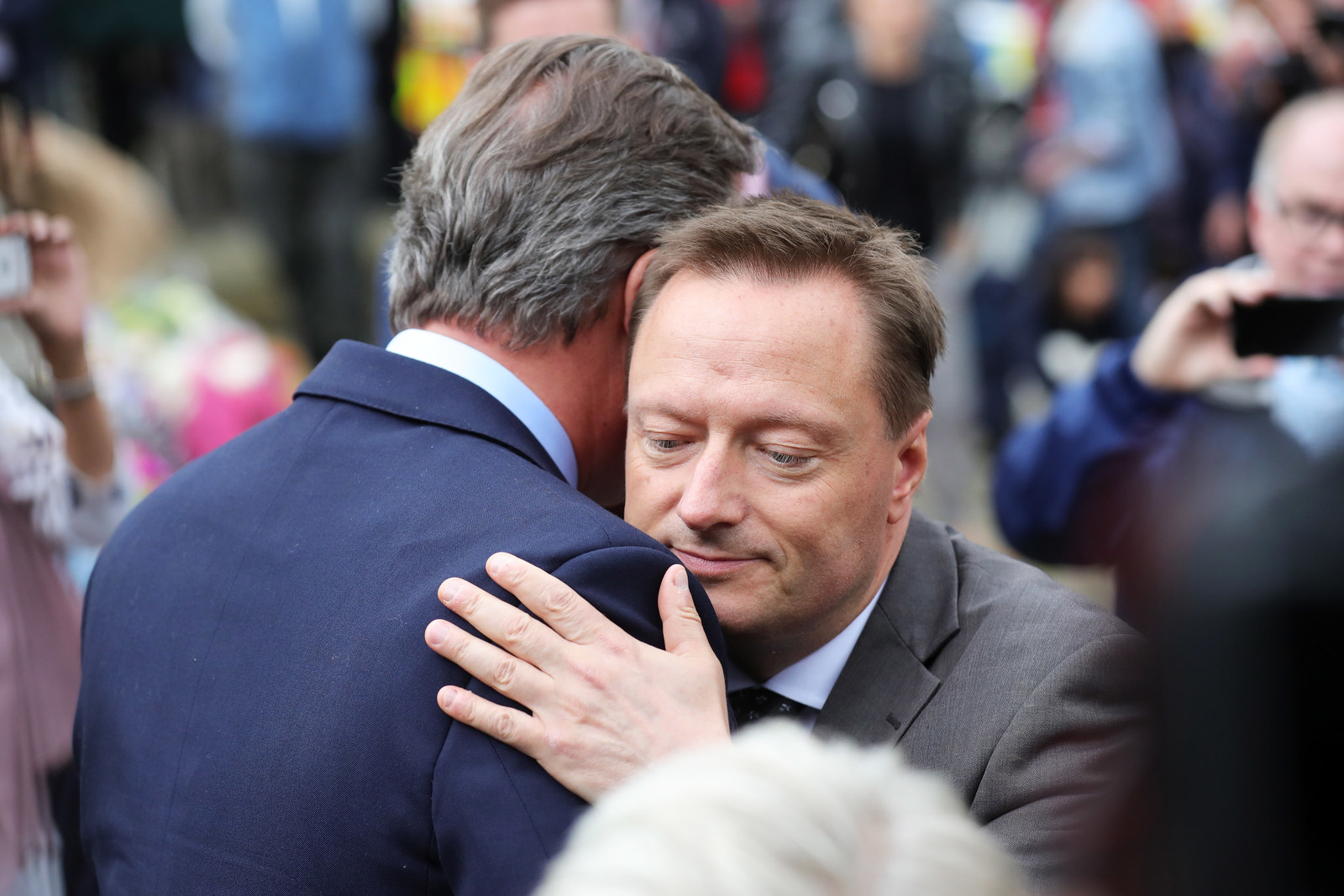 Instead, McCartney hopes that when the House of Commons returns from recess on Monday to pay tribute to Cox it will be possible for MPs from different parties to symbolically break with tradition and mix together on the green benches.

A common refrain among MPs who talked to BuzzFeed News in the aftermath of the attack on Cox was a concern that the public had a wildly unrealistic view of the House of Commons and increasingly felt politics was about permanent conflict rather than debate.
In reality, the MPs said, inter-party friendships in parliament are common, and most politicians are happy to work with opposing parties to get things done.
"The problem is the general public see Prime Minister's Questions and little else," said James Davies, the Tory MP for Vale of Clwyd. "They see a very combative approach – they don't necessarily see select committees or what goes on behind the scenes. What binds together MPs of different parties is often as strong as those within the same party."
He said most members of the public were pleasant face-to-face but there had been a collapse in trust for politicians following the expenses scandal that had led many people to hold a deep conviction that all politics was corrupt: "There's still this feeling out there that politicians are out there to make money. There's this completely different view of politicians as compared to reality."
Davies said he sees a lot of anger on social media but that in reality most of the people behind it are "actually very timid" in real life. However, MPs are not entirely free of blame for whipping up antagonism, he said: "I think some politicians are partly to blame for the way certain elements of the public treat us, in part because of the attitude they adopt on social media, which they wouldn't adopt face-to-face."
Leicester South MP Jon Ashworth said he had pressed ahead with constituency functions on Friday in order to show the public that politicians would keep on doing their jobs despite the killing: "It's important you don't allow these sorts of events to block democracy."
But as a fellow Labour MP he was struggling to comprehend what had happened to Cox, and echoed common fears that almost any MP could be a valid target.
"I'm still shellshocked by it all," said Ashworth. "I've two young kids and it's knocked for me for six."
McCartney, the Tory MP for Colne Valley, issued a plea for the public to recognise that the majority of politicians are motivated by a desire to make people's lives better, saying: "Let's have a robust and passionate debate, but let's see the good in all MPs."
The public, the media, and politicians should learn from Cox, he said: "She never judged anyone on what party they were. She judged people the way they were. She was passionate about issues and tried to bring people together and not demonise people who didn't share her views."