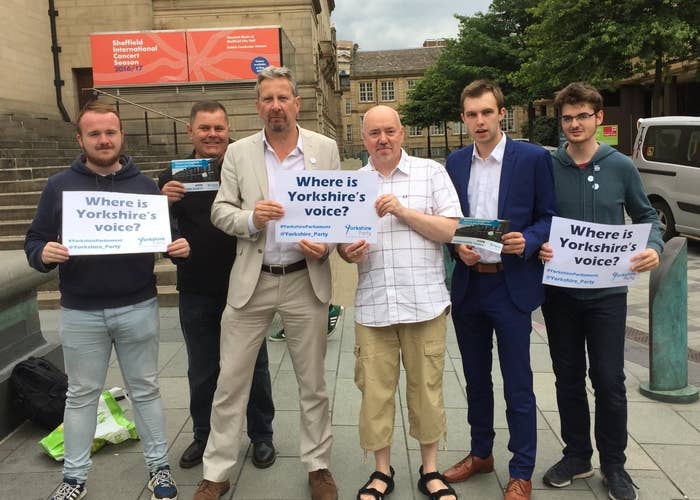 On the stage at the Yorkshire party's annual conference, a man who claims to have once been "Britain's leading cage-fighting journalist" has just finished entertaining the crowd with an alternate interpretation of Ken Loach's 1969 film Kes when he makes the fatal mistake of saying the words "South Yorkshire". The mere mention of the modern administrative region covering Sheffield, Rotherham and Barnsley attracts a deep cry of pain from the back of the room, where a representative of the more fundamentalist Yorkshire Ridings Society is sitting.

"Wash your mouth out!" shouts Judith Anderson, who refuses to accept the 1974 boundary changes that redrew Yorkshire's borders, and has dedicated her life to issues such as reinstating the traditional name of the West Riding in the Sheffield region, or ensuring the white rose flag once again flies over various small packages of land ceded to Cumbria and Lancashire.
Suitably chastened, the speaker, a cheery and solidly built man from Rotherham called Mick Bower, who is standing as the Yorkshire party's mayoral candidate for the newly devolved Sheffield City Region, regains his composure. He continues with his speech on how the political party should form policy: "We are blunt! We call a spade a spade! It's important we don't act like other political parties and fanny about!"
Then comes a finale with a fiery Yorkshire call to action: "We need less statistics and more Sean Bean as Geoff Boycott! We need common sense and community! That's the way forward!"
The Yorkshire party is a strange, stubborn, tiny political entity, currently perched on the edge of political irrelevance, but which has attracted a motley crew of activists drawn from almost every political background who are all committed to one thing: the establishment of a devolved Yorkshire parliament, on the basis that if it's good enough for Scotland and Wales then it's damn well good enough for Yorkshire.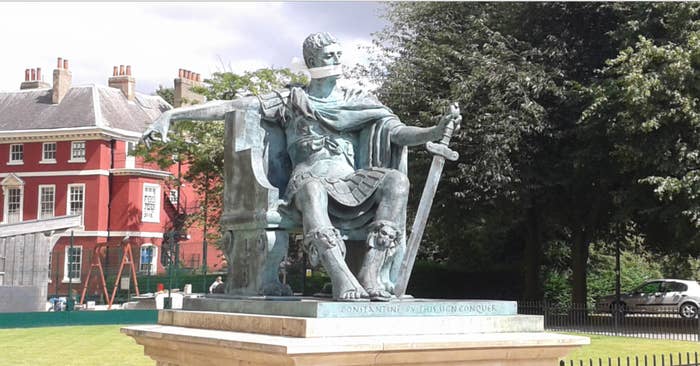 "I've just been reading a history of the SNP and there are enormous parallels," says eternally optimistic party leader Stewart Arnold, looking around at the group of 30 or so Yorkshire party delegates spending their Saturday afternoon in York's Quaker meeting hall to discuss devolution policy. "I saw a photograph of the SNP conference in the 1950s – all the delegates were on the steps of the hotel and I counted 35 of them!"
It's not been an easy few months for the party, which has had to change its name from Yorkshire First (because people kept mistaking it for the racist Muslim-baiting group Britain First), lost its founding leader (because he lives in Oslo, making it hard to campaign on the streets of Yorkshire), and boldly demanded Theresa May gives Yorkshire a place at the Brexit negotiating table alongside representatives of the Welsh and Scottish governments (she's yet to respond).

Initially founded in time for the 2014 European elections where it came eighth, the party's electoral performance has been limited, although it has gained as much as 15% of the vote in several council seats. What's more intriguing is what it represents: The party is a result of the stubborn anti-southerner Yorkshire identity combining with a general anti-Westminster sentiment, and the promise of devolution deals to create a new sort of regionalist movement of the sort that has so far failed to take off in the UK outside the country's Celtic fringes.

Arnold, a former university lecturer originally from Woolwich in south London, is aware the party has a long way to go. But he seems to want to position it as the anti-establishment party for anyone who can't bring themselves to vote for UKIP. Rather than pursue isolationism, Arnold wants to put forward a positive case for the "radical centre", following the SNP playbook, with spending powers for key functions devolved from Westminster to the county.
"Yorkshire people don't shout enough about what they've got going for them," he says. "Coming from the outside I can see what you've got going here and realise you can make it even better if you take control over your lives."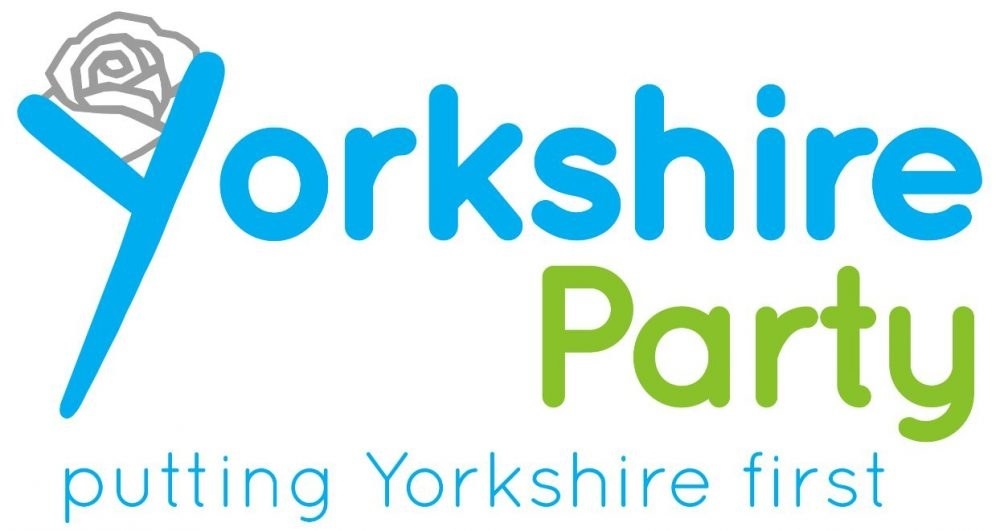 With that in mind, signs around the venue, where delegates are attempting to formulate policy, declare: "Yorkshire has a larger population than Scotland and an economy twice that of Wales but the powers of neither."
For all the desire to debate devolved transport funding the discussion often reverts back to nostalgia over the correct way to hang a flag or reinstate traditional county boundaries. The guest speaker from the Yorkshire Ridings Society insists she has always fought for traditional Yorkshire borders on a platform of "no bombing, killing, or violence" (while admitting that a splinter "heavy mob" from Bridlington had a habit of dumping signs mentioning the short-lived county of "Humberside" at the bottom of a canal). Another delegate reminisces a bit too fondly about the time he and some student friends set up passport checks for people travelling over the border from Lancashire to Huddersfield.
Meanwhile, the leader of the neighbouring North East party – which represents the likes of County Durham and Newcastle, and has already taken control of one town council – is at the conference, in part to check that the Yorkshire party is sticking to its promise to hold local referendums on which region gets to keep the disputed northern border towns of Yarm and Redcar.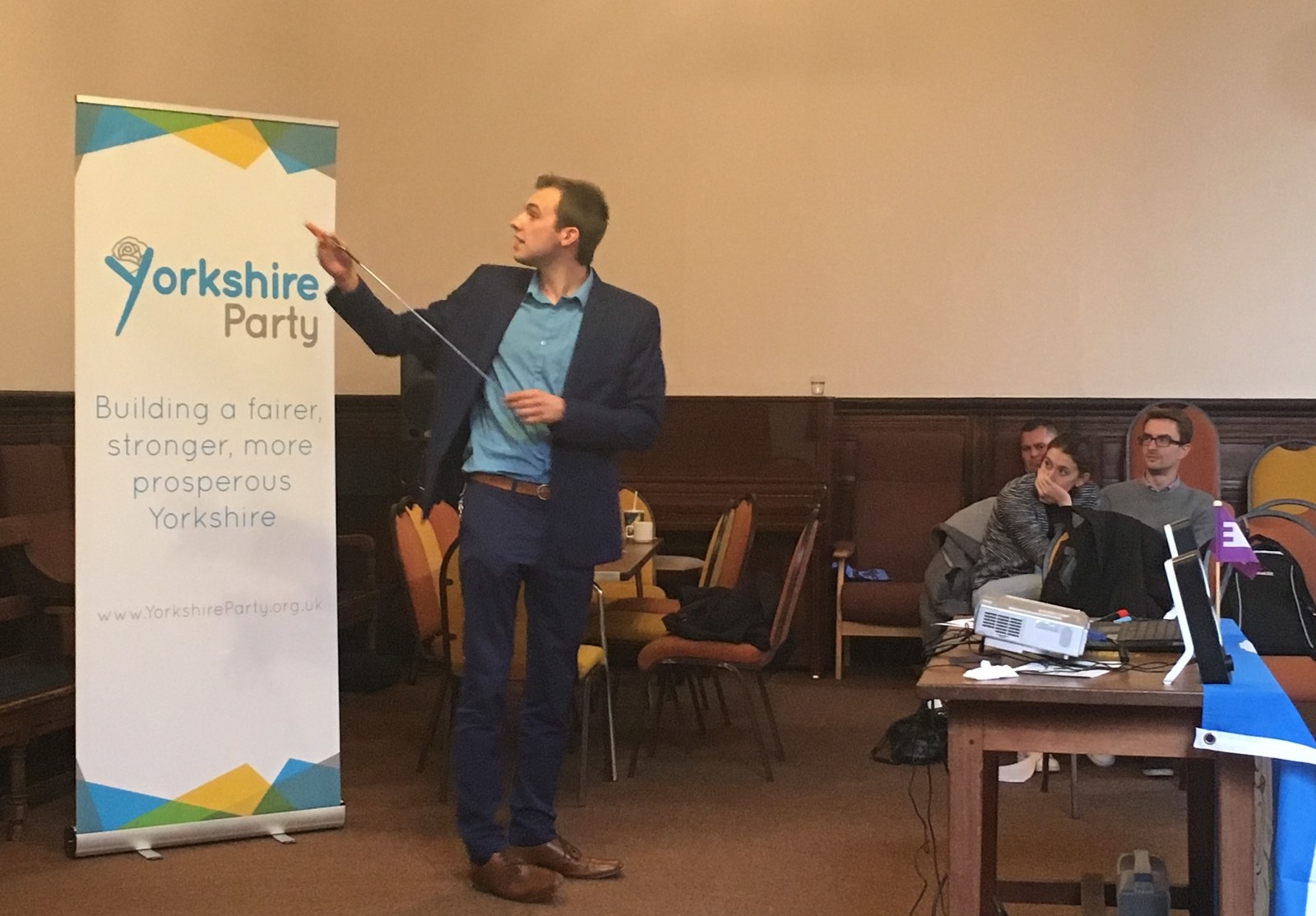 Others have come from further afield. A shy Dutch man from the party of Frisian regionalists has flown over from the Netherlands to make the case for devolution within Europe and says his party's big victory has been to defend the right to speak the Frisian language in post offices. Robin McAlpine, a leading campaigner for Scottish independence, has driven down to York to tell the crowd "Britain is dead", criticise the monarchy, and defend Russia Today over the BBC: "I've never heard a Yorkshire voice on CBeebies, not once."

McAlpine made the case for progressive politics with the assumption that the crowd is anti-Thatcher and supporters hold similar progressive politics to the SNP, while building strong trading links between Yorkshire and Scotland. But it's unclear whether Yorkshire, which largely voted to leave the EU in this summer's referendum, has the same unified political and cultural identity as Scotland.
At the conference there are former Labour activists, Lib Dem campaigners, and Tories – many of them Brexit voters – all campaigning under the same banner, currently held together thanks to a suitably vague policy platform that can be all things to all people. The Yorkshire of agricultural moorland villages has very different needs and attitudes to the rugby league–playing suburban towns around Leeds, and there are grumbles from some activists at the back of the room at one point when the discussion focuses on cities and football rather than agriculture and folk music.
Arnold, the party leader, admits that the party may have to fall back on stunts (such as gagging statues across the region in protest at the lack of a Yorkshire voice) and says he would like to see a separate Yorkshire team competing in the Commonwealth games to recognise the county's identity: "Then we'd have to invent an anthem for all those gold medals we'd win!" Exactly what drives this Yorkshire exceptionalism is sometimes hard to pin down, although it's notable that no one in Lancashire has bothered to start a similar party.
He cheerfully dimisses the need for a precise stance on Brexit or other major national issues, saying: "We're never going to form a government so we won't need to decide on issues such as Trident."

The Yorkshire party has been given hope by the rush towards devolution and the establishment of devolved city regions – pushed by former chancellor George Osborne but now receiving only lukewarm support from Theresa May – which will elect metro mayors with powers over transport and planning for areas such as Sheffield and possibly West Yorkshire. But even devolved mayoralties are still a stopgap on the party's core fixation on creating a central pan-Yorkshire parliament to represent the entire county from Scarborough to Huddersfield to Doncaster.
So why bother with this seemingly futile effort to establish a Yorkshire parliament? "To me, as a relative outsider, it's the diversity of the people, of the economy, of the landscape," says Arnold. "You have cities, towns, villages, seaside. You have heavy industry to some extent. Yorkshire is a country in a miniature."

"It could be a long haul," he says of the campaign for a Yorkshire parliament. "Or something might just happen as a catalyst for success."