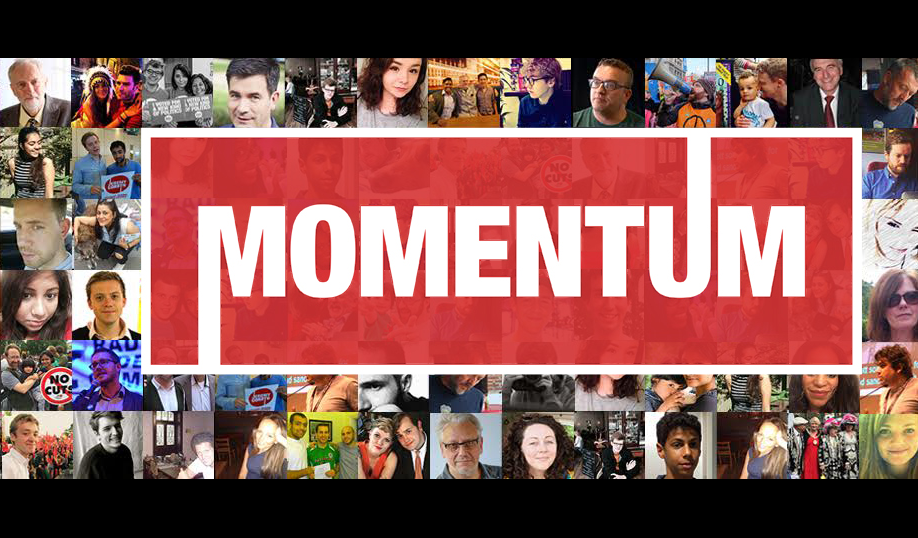 A Twitter account run by the Manchester branch of Momentum called for greater opposition to the city's Labour councillors and accused them of "complacency and hubris" ahead of May's local elections.
The Momentum Manchester account, run by the local branch of the continuity organisation of Jeremy Corbyn's leadership campaign, made the criticism in a series of direct messages passed to BuzzFeed News.
The account also made personal attacks on two local Labour politicians who it perceived as being close to the centrist wing of the party. At the weekend the same @MomentumMCR account apologised after making a reference to anti-Corbyn MP John Woodcock's mental health.
Momentum, which has professionalised its central operation in recent months, still struggles with local groups having haphazard access to social media accounts. The organisation has also been accused by centrist Labour MPs of working to undermine existing Labour politicians who oppose Corbyn's leadership of the party, although Momentum has strongly denied this and points to its campaigns on behalf of all Labour candidates.
In one message sent by the Twitter account it attacked the Labour councillors on Manchester city council, saying "they think it's a testament to them that there is 96 of them ... not the fact that you could pin a labour rosette on a donkey and it would win".
"We need an opposition," the account added, making a reference to the fact the entire Manchester council consists of Labour politicians.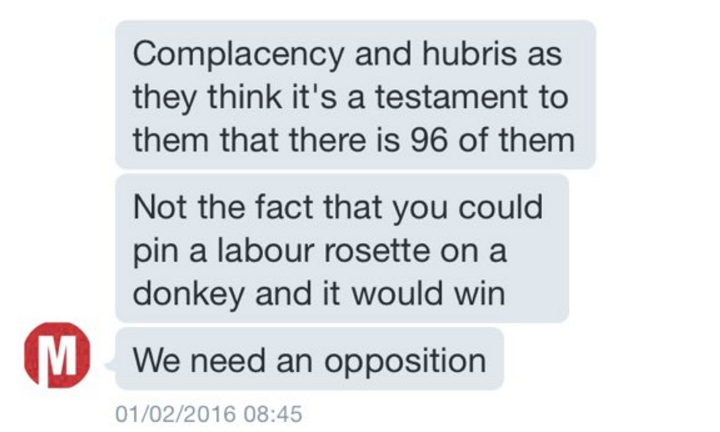 The account also insisted it was loyal to the party, before calling for a proper opposition to Manchester's Labour councillors "as some of them are so arrogant right now".

The Manchester Momentum account also singled out two individuals for particular criticism: Rebecca Moore, a serving Manchester Labour councillor who is described as "odious"; and Withington ward candidate Chris Willis.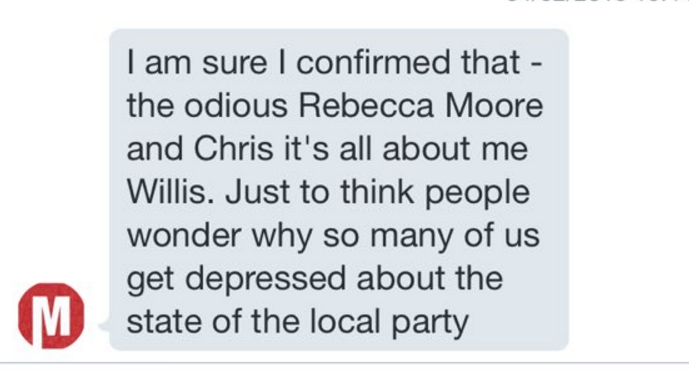 In response to the message Moore said: "I'll just say that Manchester Labour are working together to continue representing people in our city. There is no division in the local party."
Willis said: "My focus is on being a candidate in this May's local elections, where we are fighting hard for a Labour victory. And I'm happy to say that Manchester Labour is united in that fight."
A spokesperson for Momentum Manchester said "this doesn't really mean anything to us in terms of what the Manchester and Trafford Momentum group is doing" and said the tweets could have been sent when the Twitter account "seemed to go into abeyance" in the absence of elected officials to run the organisation's social media channels.
Control of the branch's social media will now be handed to a designated member, with the passwords changed, although the spokesperson said the accounts "may have been 'cleaned up' prior to coming to us".