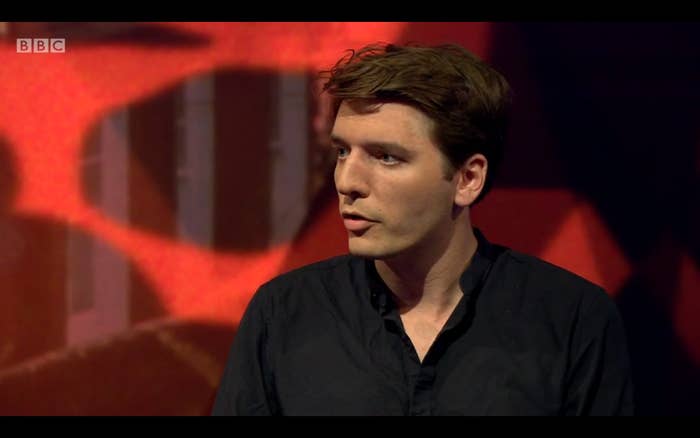 The co-founder of the pro-Corbyn campaign group Momentum has said comments he made a decade ago appearing to offer support to Tory candidates and Conservative policies were the work of an individual who had yet to formulate their political views.

James Schneider, who is playing a key role in the campaign to re-elect Jeremy Corbyn as Labour leader, posted messages on the website ConservativeHome during 2006 in which he appeared to back a Tory candidate standing against Labour MP Clive Efford in the Eltham constituency.
In another comment on the Tory grassroots website, Schneider supported the idea of an online calculator to show how taxes rose after Labour came to power in 1997. He also offered advice to the newly-elected Conservative leadership on taking on the Blair government: "The emphasis must be placed on how Gordon [Brown] is reckless and [George and David] Osborne/Cameron will empower the poor, embolden the middle classes, and create a country that is no longer worse than Ireland or Australia."

Two years later the Momentum national organiser left comments advising the Conservative selection panel in the constituency of Croydon Central to pick a "strong local candidate who can fight a very local fight" in the Labour-held seat, offered tacit support for Welsh Tory MP David Davies' plans to reform international aid, and also praised Michael Gove for being a "great speaker".

But after selected quotes from the comments began circulating online Schneider told BuzzFeed News he wanted to make clear he regretted these views and said they had nothing to do with his current position: "I was a teenager then and my views weren't formed then: I'm an adult now."

"They're not my views now and they weren't my views quite soon after they were put there. Lots of people's views change: Peter Mandelson and Eric Pickles were communists as teenagers."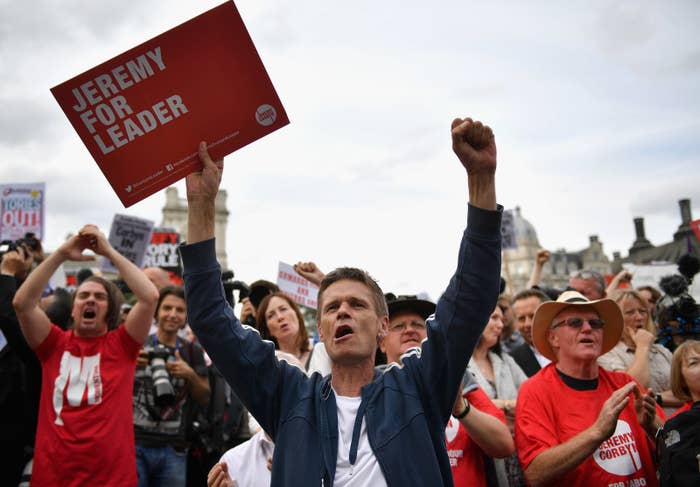 He said online opponents of Corbyn were promoting a "small number of quotes written in comments taken out of context to misrepresent what I meant".

The Momentum co-founder, now 29, said his approach to politics had altered completely in the intervening years: "The financial crisis happened and I read more."
Schneider also insisted he has never voted Tory, despite the comments: "I didn't support the Tories; I didn't much like the Labour government and the issues that I was most interested in were civil liberties and the Iraq war and the [Labour government] was not good on those."
The Momentum campaigner, who has been open about his past involvement with the Lib Dems and his decision to vote for the Green party in the 2015 general election, said he now truly believed in the views espoused by Corbyn and was willing to fight hard to ensure the Islington North MP was re-elected as leader.
Schneider asked: "Would I do what I do now and take the smears and the trolling and the flak if I didn't believe it?"
He also made light of his past as leader of the Oxford University Liberal Democrats, posting tweets about his conversion to socialism.
Other comments circulating online include posts from 2008 and 2009 in which Schneider praised the Tories' social housing policy, pointing out the successes of a local Tory/Lib Dem local council coalition in Camden, and suggested it should be possible for employers to temporarily pay staff less than the minimum wage in order to avoid job losses.
"One facet of the minimum wage is that it privileges those employed (relatively) over those not employed. In certain conditions one can see how it would be preferable to violate the minimum wage than increase unemployment," Schneider wrote at the time.
He now says this view is "clearly wrong".
"Clearly you keep employment high by having an industrial strategy, and keeping investment high," he explained. "I've read quite a lot since then. That's probably because I did Economics A-level which teaches hardcore neoliberalism as the truth."
Schneider insists his politics were changing by the time these comments were written: "I was already reading more things from liberal through to libertarian socialism and then the financial crisis happened."
He said the that from 2010 onwards he was "physically and mentally" in
Africa, where he worked as a journalist, a time which had a large influence on his politics. Five years later he returned to the UK and joined Labour before he knew Corbyn would be running for leader – but later became deeply involved in last summer's successful leadership campaign.
"I reengaged with British politics out of upset with the 2015 general election and I joined the Labour party three days later," said Schneider. "If you read all the stuff that I've written over the last six years, I did a lot of political and economic analysis, it's very clearly rooted in a non-market fundamentalist approach."
He added: "People can and they do change their political views."
A Jeremy for Labour campaign spokesperson said: "This only shows the appeal Jeremy Corbyn has that he can attract support from across the political spectrum inside and outside our party."