Twitter went into overdrive when Railway-loving This Week star Michael Portillo appeared to tweet saying he'd been attacked by anti-fascists on Saturday afternoon.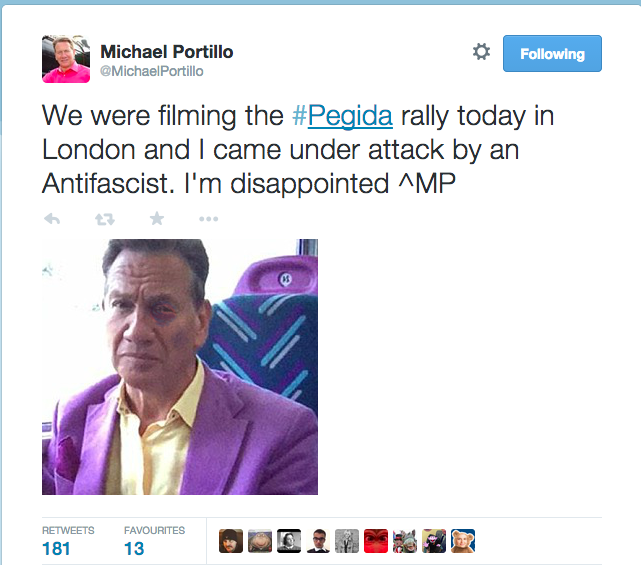 The account then launched a series of tweets attacking anti-fascists.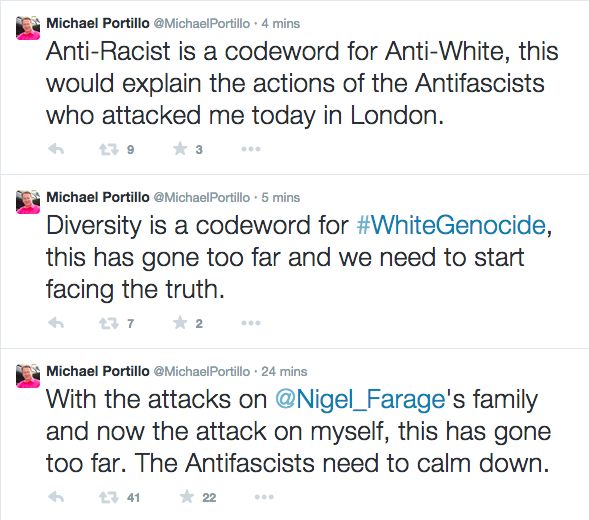 But all isn't quite as it seems.
The image of Michael Portillo's supposed black eye is very small, which suggests it has been tightly cropped from a larger image. This rarely happens, even when an image is cropped on a phone before being tweeted.
What's more, look closely at the image and the seat number '24' has been reversed. This suggests the image has been flipped and manipulated by someone.
In addition, the account was only set up on Friday. The odds of Portillo being attacked and posting about it the day after his first tweet are small.
In turns out that the black eye image has actually been created using an out-of-focus picture of Portillo on TV. It was originally tweeted earlier this year.
Just for confirmation, This Week has already warned about fake accounts associated with Portillo.
In short, someone has spent their Bank Holiday weekend going to quite extraordinary lengths to smear anti-fascists using a fake profile associated with a Conservative cabinet minister from the mid-90s.
Twitter is a strange place.
Looks like there are no comments yet.
Be the first to comment!