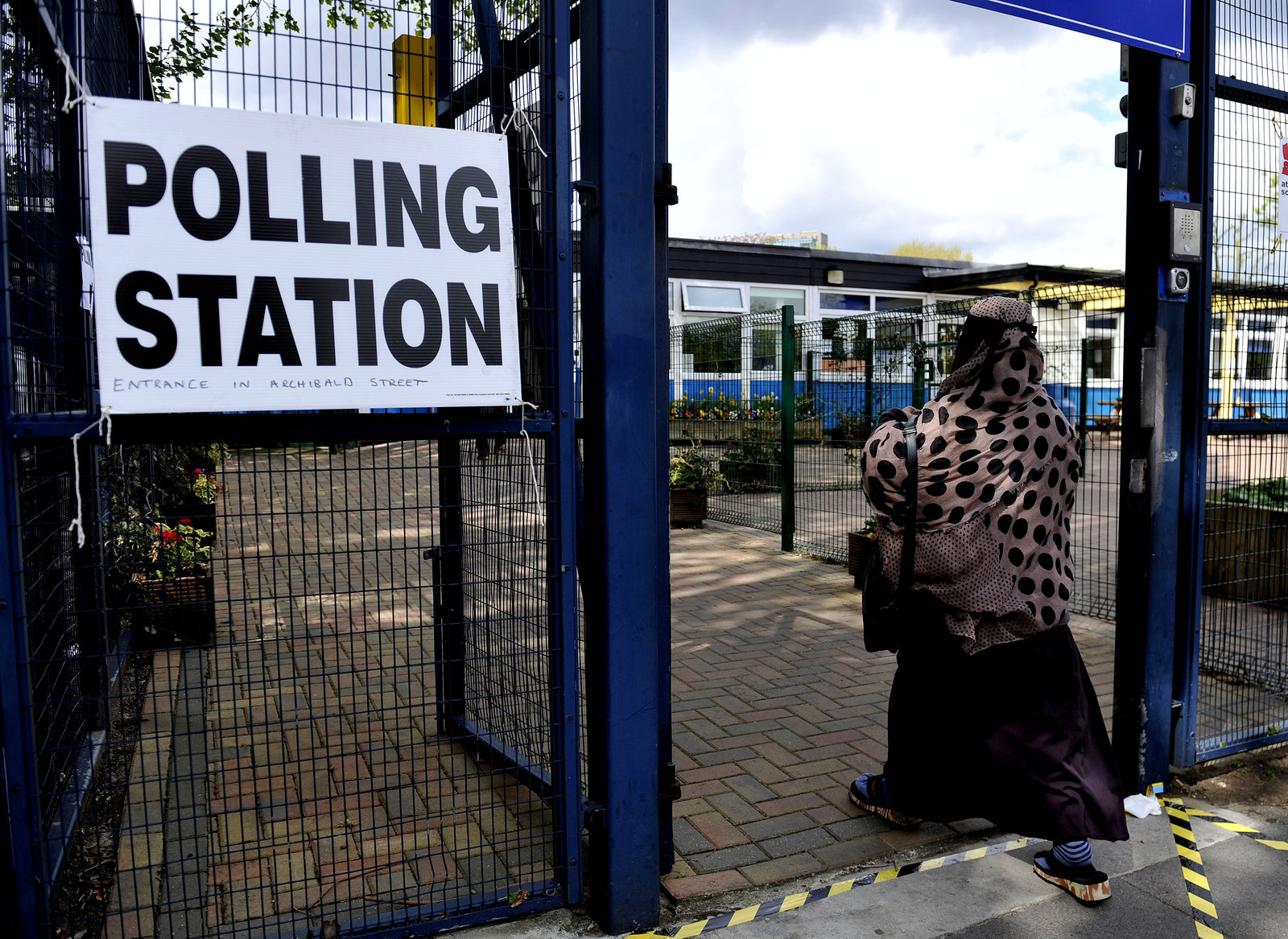 The number of 16- and 17-year-olds on the electoral register has slumped by 40% since 2014 following the government's decision to introduce a new form of registration that Labour claims will make it harder for young people to vote.
The fall means hundreds of thousands of teenagers could find themselves without a vote in the forthcoming EU referendum and Scottish, Welsh, and Northern Irish elections. The Electoral Commission said it was a "concerning trend" that the number of 16- and 17-year-olds on the register had almost halved to just 276,185 in December 2015, according to official figures published on Wednesday.
Until recently, teenagers could be added to the register by adults in their households, allowing parents to ensure their children were on the electoral register and would automatically receive a vote when they turned 18.
Under the new system, teenagers are required to actively register themselves online, prompting a substantial fall in those who have bothered to add their name to the list and be eligible for a vote.

The Electoral Commission warned that the change had already substantially reduced the number of young people registered to vote: "It may be too soon to assess whether this is a long-term effect which continues in future years, but it appears already to have had a significant impact on an age group which was already less likely to be registered than other groups."
However, the commission suggested Scotland was doing better at convincing teenagers to vote than England because it had reduced the voting age to 16.
The Electoral Commission data also revealed how 770,000 names have been removed from the old register as part of the transition to the new system, a move that has had a particularly substantial affect on university cities. The number of registered voters in Oxford and Cambridge both fell by 14%, in part because the new system stops universities from automatically adding all students to the electoral roll.
The government said it had introduced the changes to reduce voter fraud and duplication. But Labour said the move was "further evidence" of a "partisan plan to give the Tories an unfair advantage at the expense of democracy".
"This is due to the Tory Government's rushed changes to electoral registration, against the advice of the independent Electoral Commission who warned it would result in thousands of people falling off the electoral register," said Gloria De Piero, Labour's shadow minister for young people.
The government has also announced plans to redraw constituency boundaries and reduce the overall number of MPs in time for the next election, a move expected to benefit the Conservatives at the expense of Labour.