1.
On the very first day of the conference Manchester provided 60,000 people to give Conservative activists a cheery welcome.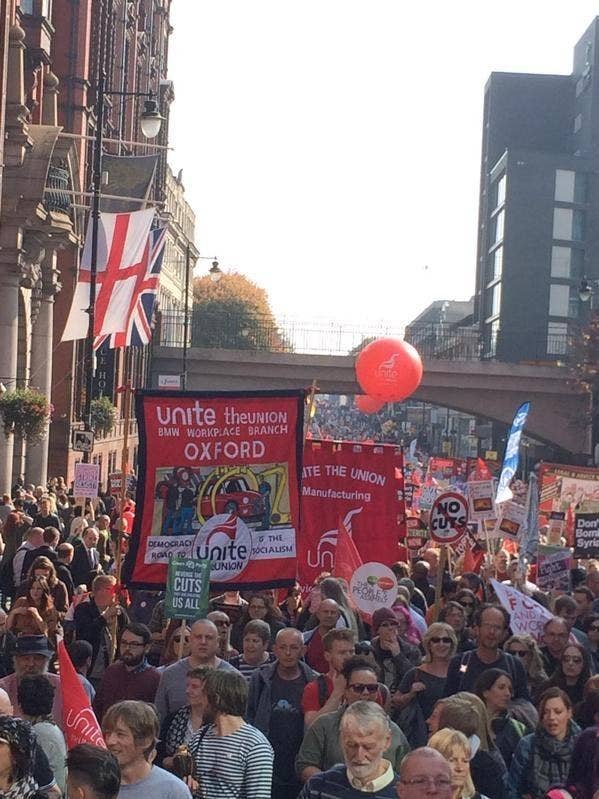 2.
They put up decorations.
4.
And people spent days making banners to greet the Tories.
5.
The people of Manchester even laid on some welcome music.
6.
Road signs were personalised to welcome the Conservatives.
7.
The people of Manchester offered free poetry lessons to conference attendees.
8.
People even threw a selection of balls at the entrance in an attempt to create a children's play area for Conservatives.
9.
Manchester went out of its way to make Conservative delegates feel safe and secure by providing three levels of fencing to keep the public from the conference centre.
10.
Free laundry was provided outside the venue.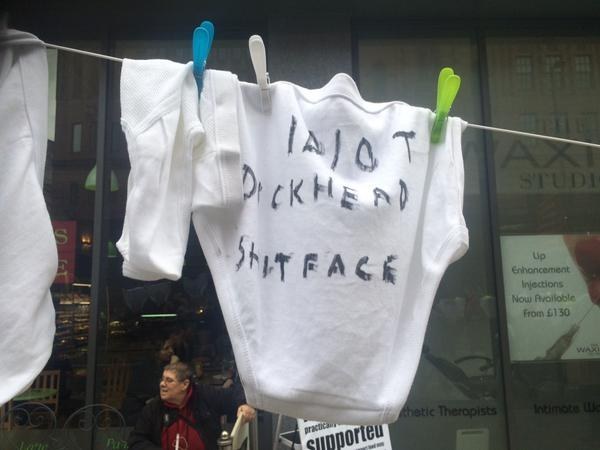 11.
Mancunians even did their best to ensure people attending the Conservative conference felt at home and blended into the general surroundings.
12.
And left-wing journalists were treated the same as Conservatives, in the name of fairness and equality.
13.
Basic groceries were provided.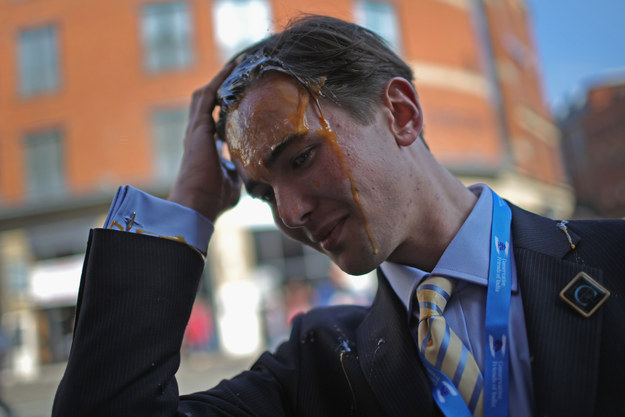 14.
They also offered free medical advice.
15.
Some people even offered free hairstyling products.
16.
And there was even some education advice for people on the way out.