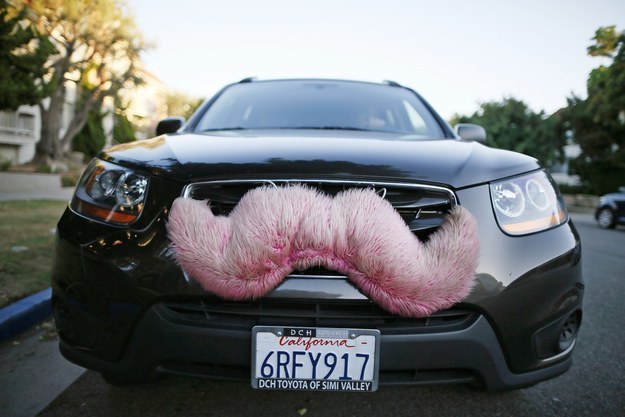 The on-demand driver service Lyft is mulling a launch in London, BuzzFeed News has learned, in a move that could create a taxi price war and further challenge the dominance of the capital's traditional black cabs.
Last month Lyft staff travelled to England, where they met with business organisations and mingled with MPs at political party conferences, individuals at the company told BuzzFeed News.
While in the UK, Lyft staff scoped out the potential for a British launch, investigated the regulatory challenges associated with any launch, and discussed why London was the most likely candidate for the company's expansion outside the United States.
Lyft, which prefers to be known as a "ride-sharing" business, is engaged in an intricate corporate battle with Uber in cities across the United States. Entering the London market could help the company avoid its arch-rival gaining a dominant position in one of the biggest taxi markets outside of the United States.
Both Uber and Lyft have fought regulators around the world for the right to operate their services, which involve apps that connect users to independent contractor drivers.
Earlier this year Lyft attracted a $250 million investment, which it said at the time would be used "grow domestically and expand internationally". The company has yet to launch outside the USA, however. Lyft, which is known for festooning its cars in giant fluffy pink moustaches, is more likely to compete with Uber's budget UberX service rather than high-end limos.
A spokesman for the company confirmed that "a couple Lyft employees visited London" where they spent time "exploring opportunities in London and meeting with an array of political leaders and policymakers".
But despite sending high-level staff to scope out the regulations, a company spokesperson insisted a UK launch is not imminent.
"We do not have staff stationed there and have no plans to launch in London," they said.