Dozens of Labour supporters have claimed they have yet to receive their ballot papers for the party's leadership election, even though there is now less than 24 hours to go before voting closes.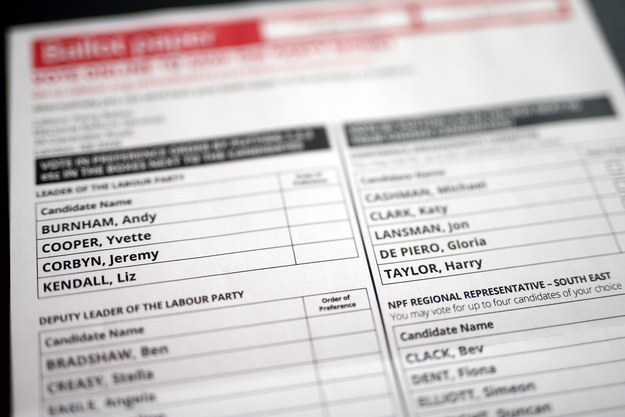 Labour is telling irate members and registered supporters that there is little that can be done at this stage. They have told members who believe they are about to miss out on a vote to check the spam folders on their email accounts.
The party said that it has reissued hundreds of thousands of email ballots to supporters who have either yet to vote or have contacted the party requesting a replacement ballot. However, many people insist they are still unable to cast their vote and have not received the required information. The party is warning that there is now little chance that ballot papers can be reissued.
"We have been contacted by hundreds of people who want to vote but haven't got ballots," said a source on Andy Burnham's campaign team, who claimed anything that stops people voting at the last minute could hinder Burnham's attempts to win back last-minute votes from Jeremy Corbyn.
Many of the people complaining insist they have been disqualified from voting and have no idea why they have not received a ballot paper.
Thousands of people – as well as a cat registered by BuzzFeed News – have been removed from the electorate after being found to have been registered at the wrong address or to have supported other political parties in the past.
Meanwhile the party has shut down a helpline set up for members who have not received their ballot.
Labour also confirmed to BuzzFeed News that the party has still not finished ejecting ineligible voters from the list.
Instead teams of staff at Labour headquarters are due to work "right up until the button is pressed" to calculate the result in order to remove people who should not be allowed a vote in the election. Labour is able to retrospectively remove ballots cast if they later decide the voter should not have been eligible in the first place.
Voting ends at noon on Thursday.
The result of the leadership race will be announced on Saturday morning.
Looks like there are no comments yet.
Be the first to comment!