Around a thousand Londoners gathered in Trafalgar Square on Wednesday evening to pay tribute to the murdered Charlie Hebdo journalists.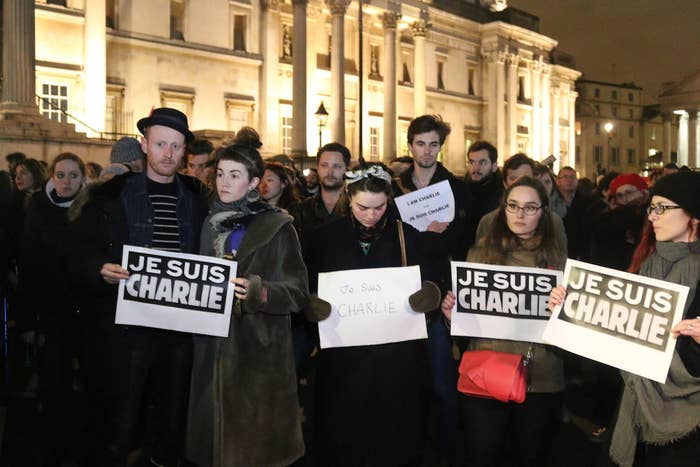 With no apparent co-ordination, the crowd began to hold pens aloft in a gesture of solidarity.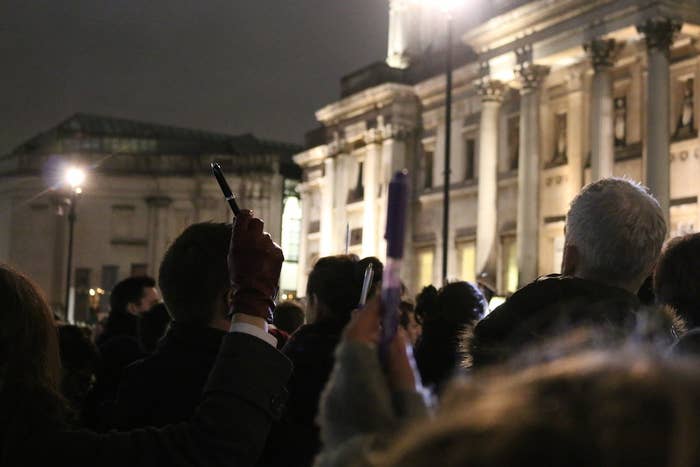 The crowd remained almost completely silent in Trafalgar Square for over an hour.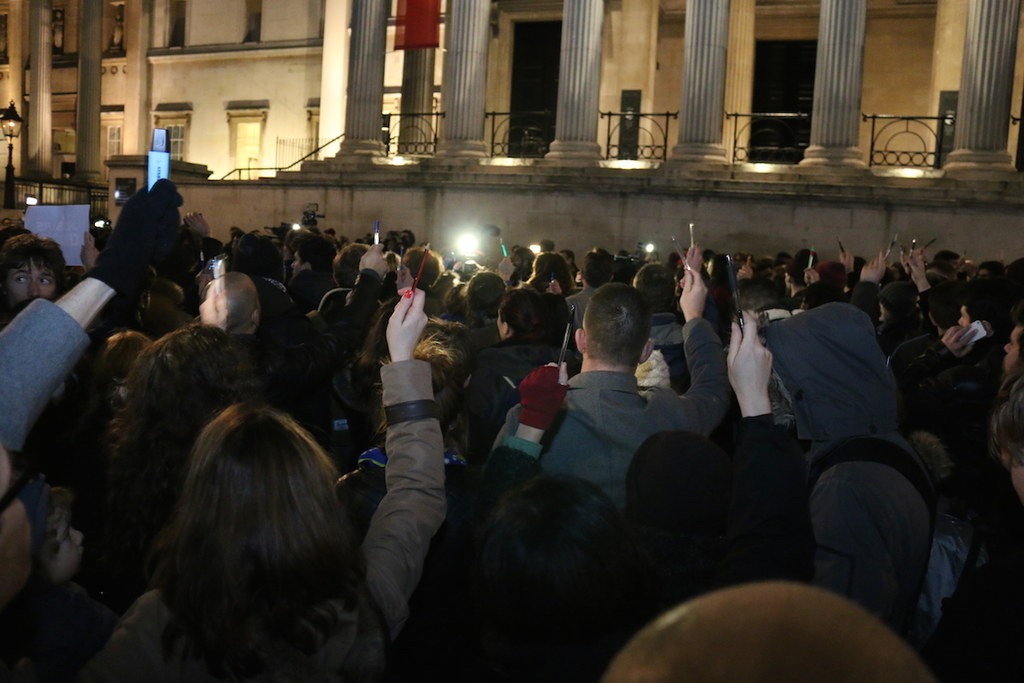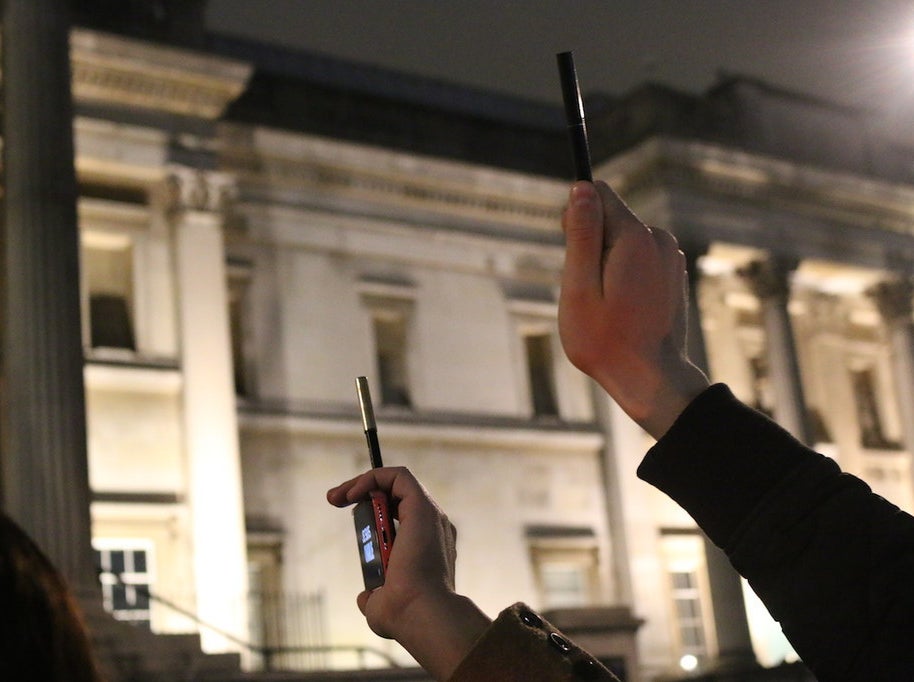 Some people recreated what they considered to be the only possible politically correct cartoon.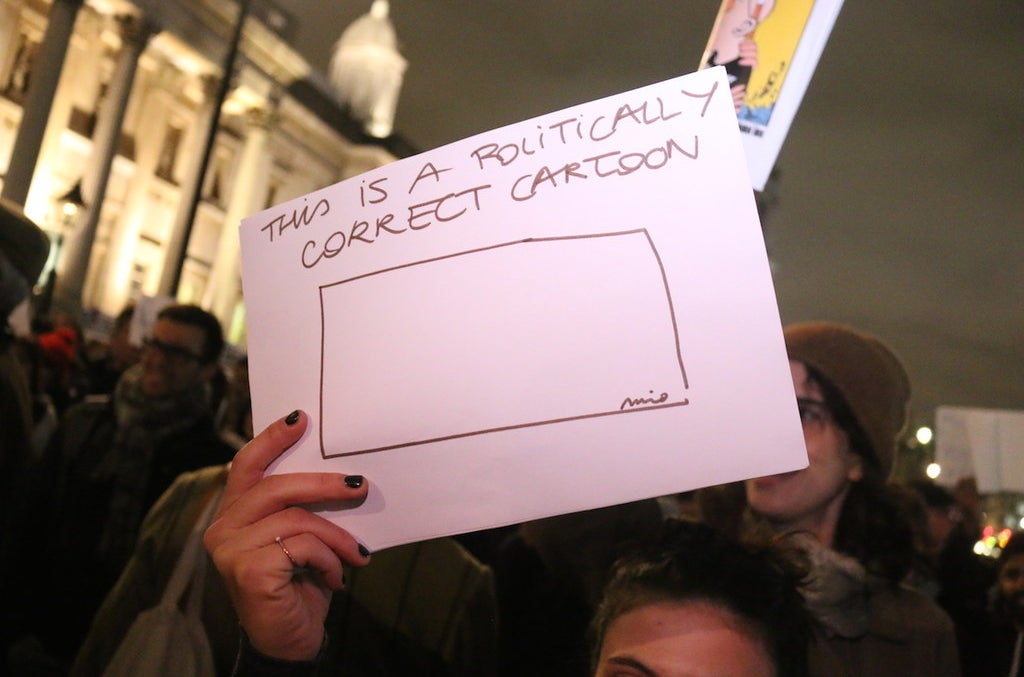 This was a reference to an old New Yorker cartoon that went viral following Wednesday's attack on the newspaper, which is known for its controversial attacks on many groups.
The only other interruption was when an individual shouted "liberté d'expression!", which was cheered by the crowd.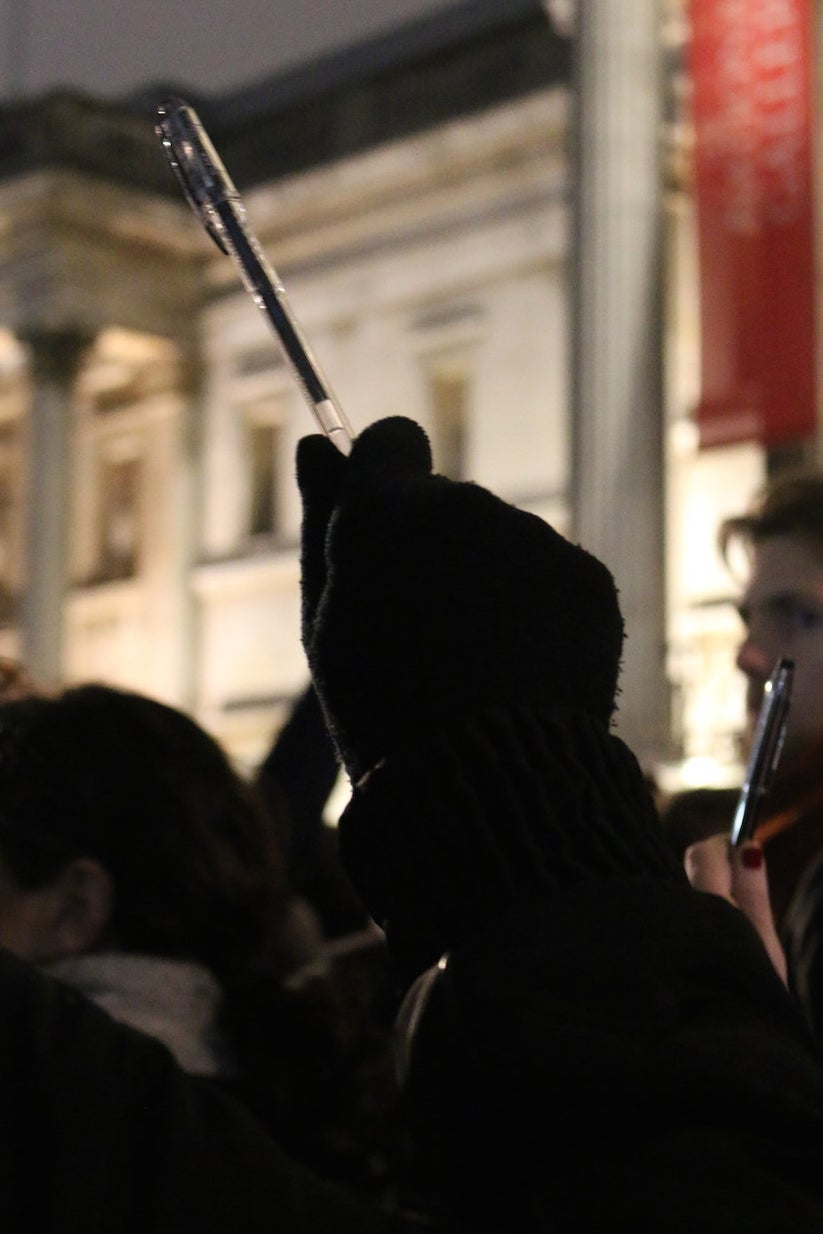 Some French nationals in the crowd struggled to come to terms with the shooting.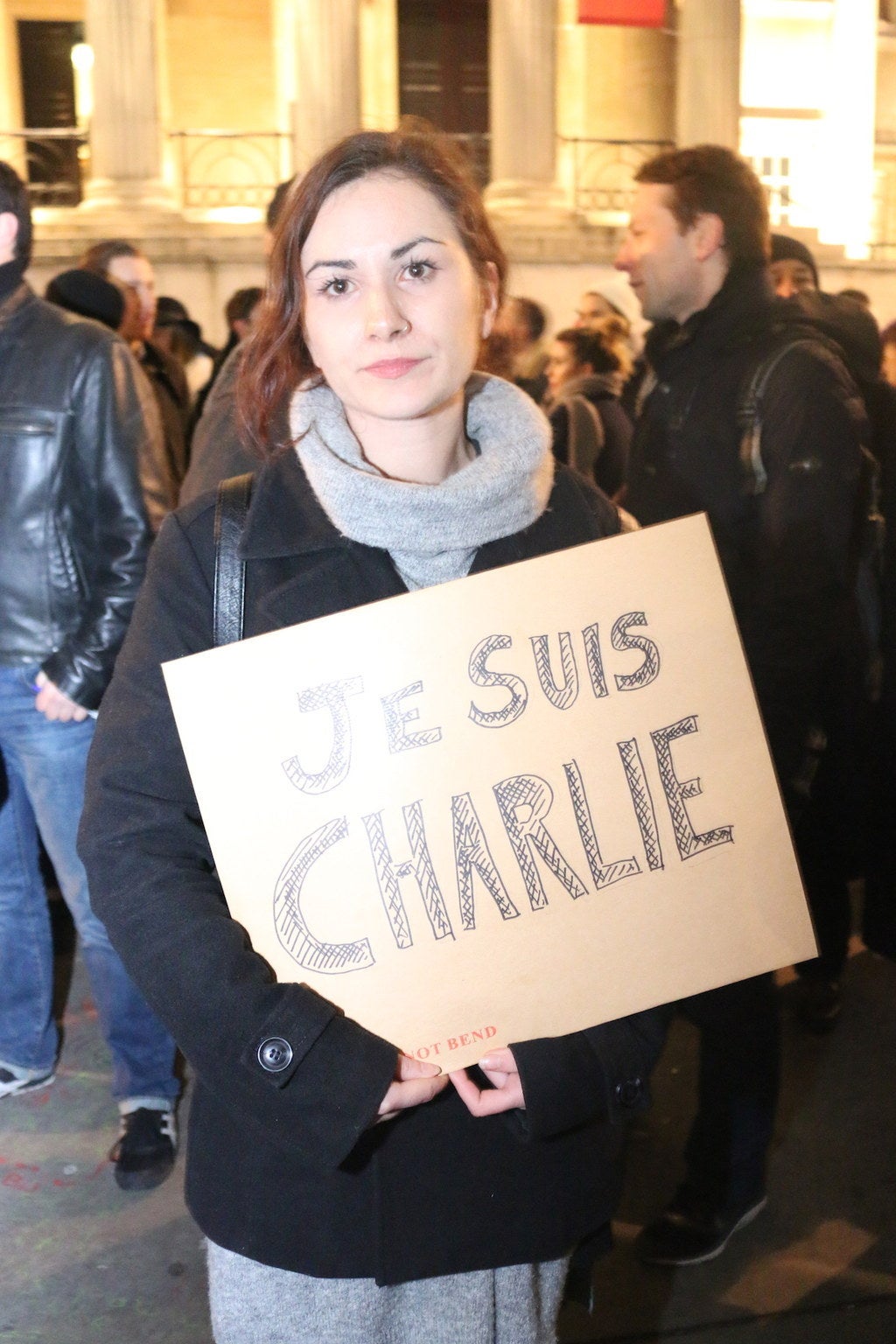 "I am still shaking," said Marie Humbert (left), 25, a French graphic designer who lives in London.
"This is an attack on freedom. You have to understand the French mentality and what was… what is Charlie," she said, correcting herself for referring to the magazine in the past tense. "They were people who would not shut their mouths. If something is wrong they would laugh and makes jokes about it. You may see that in Afghanistan or Pakistan but in Paris you expect to be able to express yourself."
Others held up covers of Charlie Hebdo.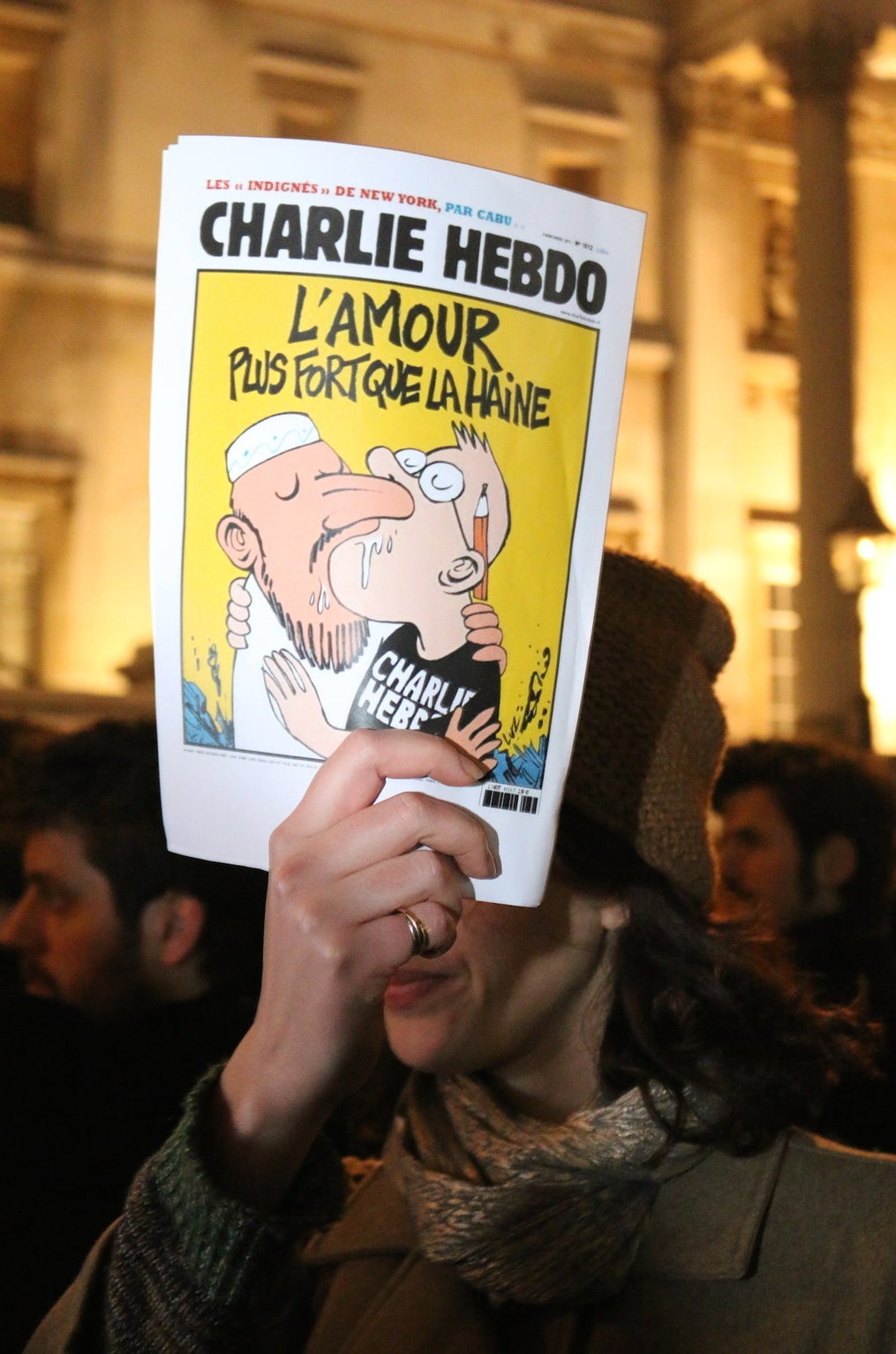 Ben Mercier, 29, a French financial analyst, was holding up an old copy of the newspaper: "It's very satirical journal which treats the actualité from an angle where everyone looks back. It's absolutely not politically correct."
"I was a big fan of [cartoonist] Cabu and [editor] Charb and I am very sad they are dead now."
Rufus Dayglo said he turned out in solidarity with fellow artists to oppose the "completely medieval" gunmen who targeted the newspaper.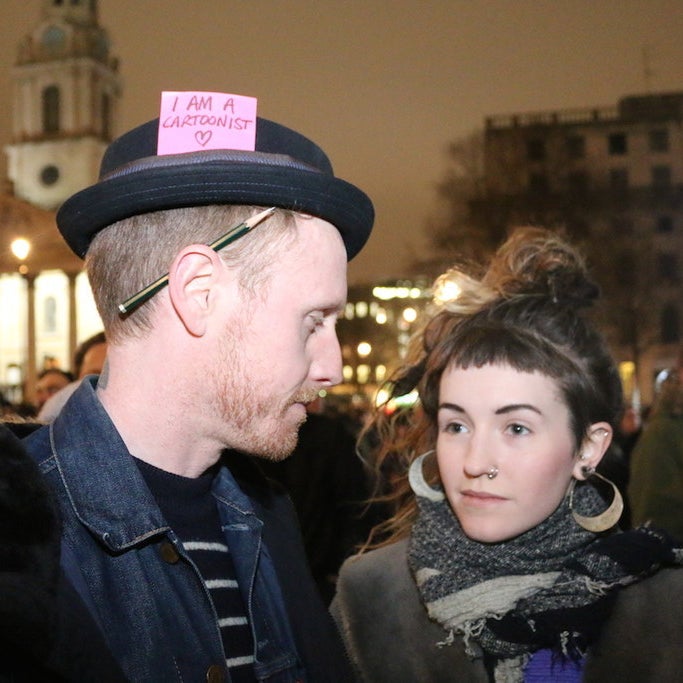 "Places like France have a long tradition of cutting satire but I don't think they can ever surrender to brutality or sheer medieval stupidity," said the artist, who works for 2000AD and DC Comics.
He urged the media to respond by distributing Charlie Hebdo's work.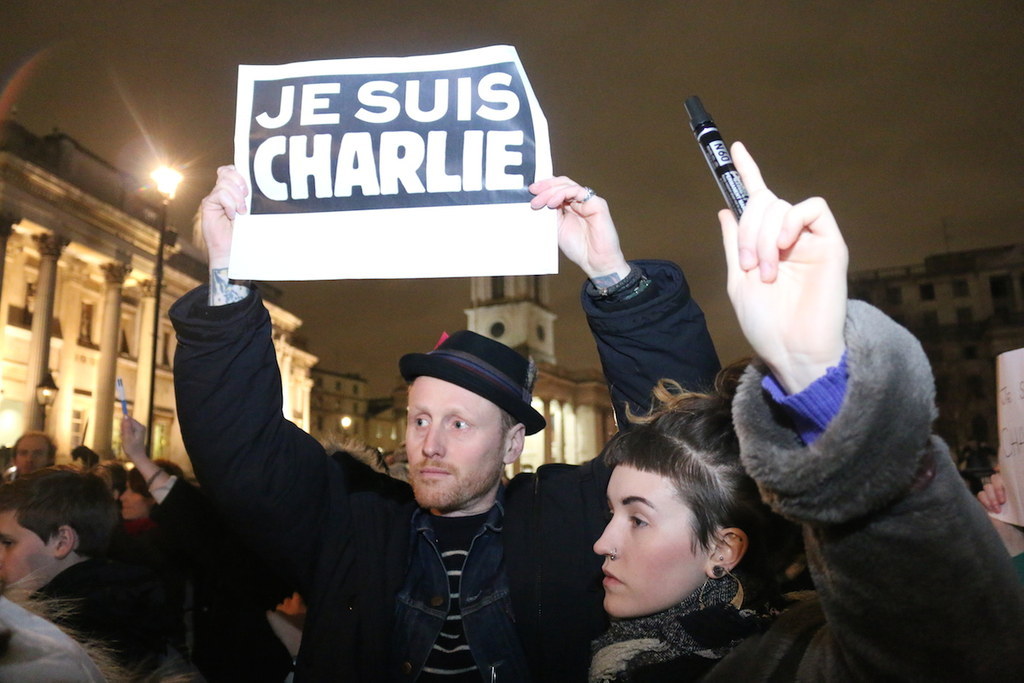 Meanwhile, the vigil continued in silence.