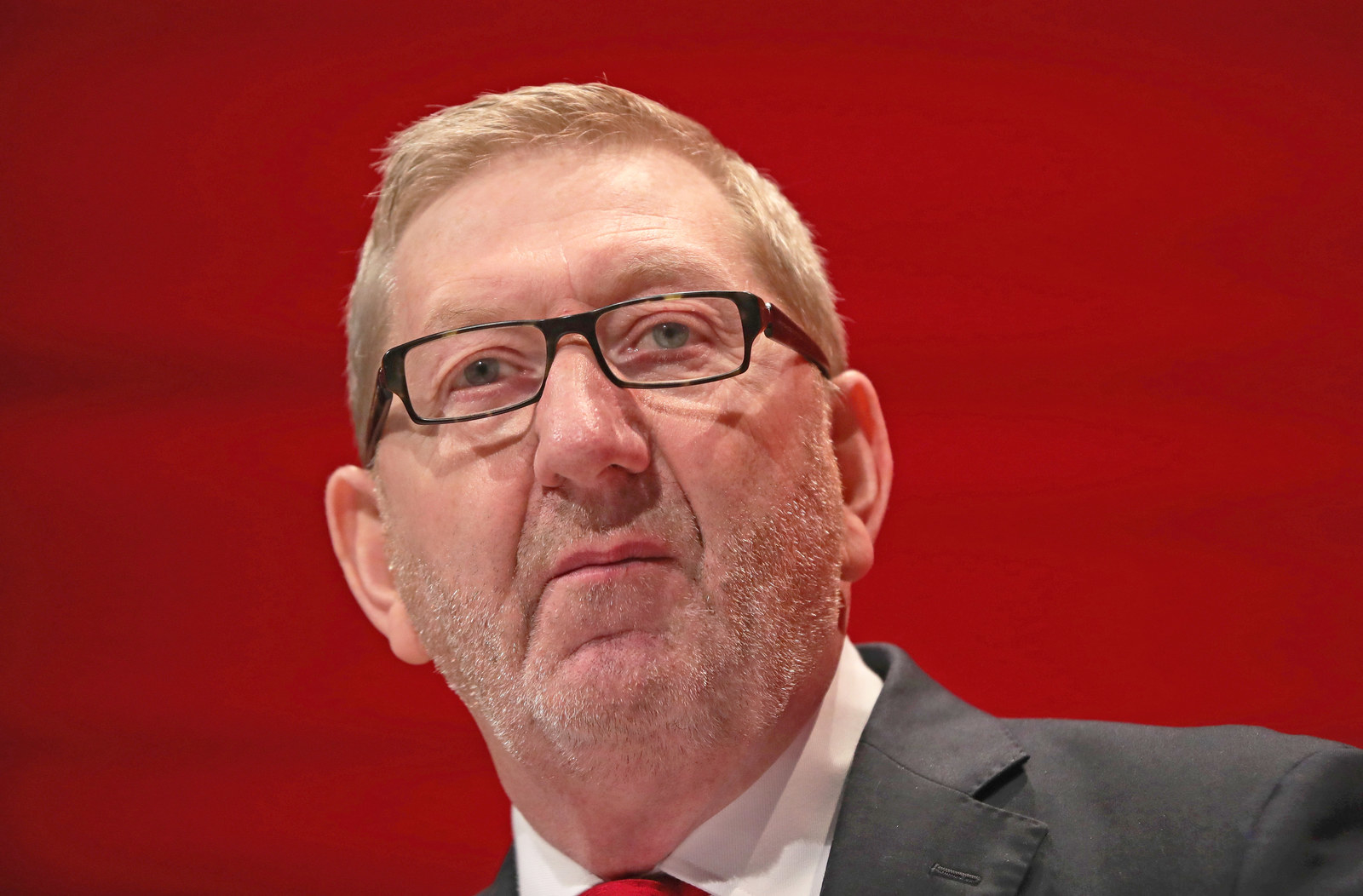 Len McCluskey, the general secretary of the trade union Unite and a key ally of Jeremy Corbyn, has said he expects Labour to lose the general election and suggested a "successful campaign" would be if the party limited its losses to 32 seats in next month's poll.
He said it would now be "extraordinary" if the party won the election and said a good result would be if Corbyn's party secured 200 out of the 650 seats in the House of Commons, down from the party's current level of 232.
Such a result would represent Labour's worst general election performance since 1935.
McCluskey made the comments in an interview with Politico in which he also said he expected Theresa May to increase the Conservative majority, predicting that many traditional Labour voters will vote Tory "because their mind is being turned by the constant attack of the media on Jeremy Corbyn".
However, he suggested there were some positives, such as the fact that "massive, massive crowds" were turning out to Corbyn's rallies.

Unite is Labour's biggest financial backer and McCluskey has strongly supported the current Labour leader. Key Unite staff were sent to work on Labour's campaign and the union is expected to provide millions of pounds in funding for the current election campaign.

The Unite leader's team declined to comment further on the Politico interview. It is understood there are no disputes as to the accuracy of the reporting of McCluskey's comments.
A spokesperson for Corbyn told BuzzFeed News: "Labour is determined to win this election to form a government that will transform Britain for the many not the few."

If Labour lost 32 seats, as McCluskey predicts is a optimistic result, then the party would lose control of traditional heartlands in constituencies such as Halifax, Tooting, and Wolverhampton South West. Many leading anti-Corbyn MPs would lose their seats, along with some prominent supporters of the Labour leader such as Lancaster & Fleetwood MP Cat Smith.
McCluskey's decision to state publicly that he thinks Corbyn will lose the election supports the theory pushed by Labour's anti-Corbyn faction that the leadership team is focusing on building up vote share in the general election rather than concentrating on winning seats, with the expectation that a leadership election will immediately follow a general election defeat.
The Labour leader has already told BuzzFeed News he intends to remain as leader, even if he loses the general election.
Unhelpfully, the comments were published on the same day that Corbyn launched the Labour party manifesto in Bradford.

One senior Labour staffer from the anti-Corbyn wing of the party told BuzzFeed News that there were two different responses to McCluskey's suggestion that 200 seats would be a good result: one from journalists saying "what an extraordinarily pessimistic line", and one from Labour MPs saying "what an extraordinarily optimistic line".

Looks like there are no comments yet.
Be the first to comment!