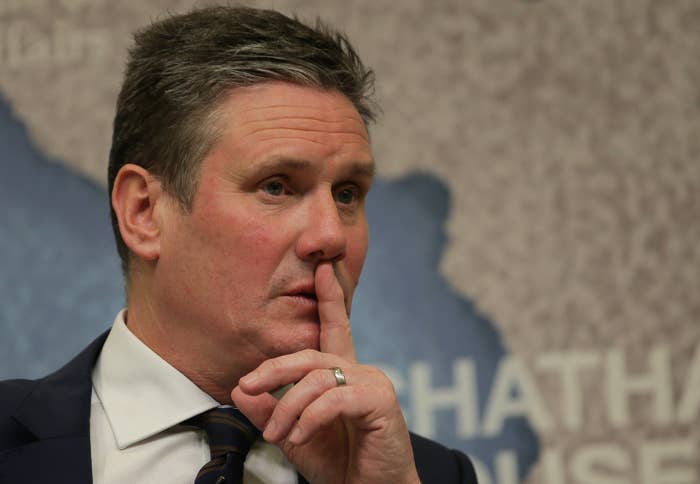 A Labour government would make it harder for people from other European Union countries to immigrate to the UK, the party's Brexit spokesperson said on Tuesday as he set out the party's approach to leaving the EU.
"The referendum result was largely a result of concerns about immigration and we have to listen to that," said Keir Starmer as he confirmed Labour would end the country's adherence to freedom of movement provisions that enable EU citizens to live and work freely in almost any other member state.
"Freedom of movement will have to end as we leave the EU. We negotiate on the understanding that the rules of immigration will have to change."
The current freedom of movement arrangement means it is very difficult for national governments to control immigration levels from EU countries. It is an integral part of the EU's single market, which allows the free movement of goods and services.
Theresa May has made it clear the Conservatives would take the UK out of the single market altogether in order to reduce immigration levels.

Starmer also said a Labour government would automatically guarantee the rights of the 3 million EU citizens currently living in the UK before attempting to negotiate a similar agreement on behalf of British citizens living in other EU countries.
He would also scrap May's existing negotiating position but ruled out the prospect of a second EU referendum on any deal, since Labour needed to "accept and genuinely accept the outcome" of the previous referendum.
Instead, he would focus on campaigning for a deal that "retains the benefits" of membership.
One audience member said Starmer's speech made it clear that the best option for the UK was to remain an effective member of the EU and asked why Labour was not simply nominally leaving the EU but remaining an effective member.
The Brexit secretary defended his stance. "I would have expected if we had won the referendum that the result would have been honoured," he said. "We asked for a decision and we got a decision."
He was introduced to the stage by Darlington MP Jenny Chapman, who is typical of Labour's electoral challenge: She is a Remain-backing MP with a small majority in a constituency that voted to leave the EU.

"We're the only party that understands properly what the vote was all about and what it was telling us as politicians," she said, justifying the party's decision not to ignore the referendum result. "My constituents are not stupid, they're not racist, they're not ignorant, they're not inward-looking."