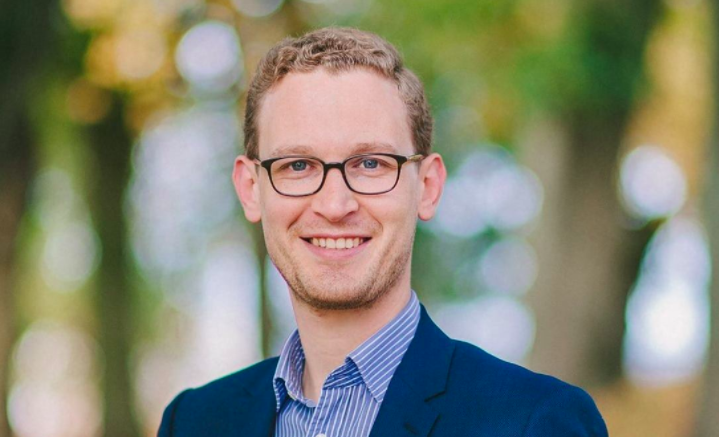 Darren Jones had a plan for this weekend: He and his new wife would take all their boxed-up belongings and move from Bristol to a new home in St Albans, where he would return to work as a lawyer for BT in London, working on long-term strategic projects for the telecoms firm.

Instead, accidentally and against his every expectation, the 30-year-old found himself elected as the Labour MP for the constituency of Bristol North West after benefiting from the Corbyn surge and unexpectedly beating pro-Brexit Tory Charlotte Leslie.
"I entirely expected to lose it," he told BuzzFeed News as he wandered around parliament on Monday afternoon, still wearing the same tie from his election count because all of his clothes are still packed up for the rapidly abandoned move to St Albans. "The national polls ... made it very clear that we were going to lose MPs, not win them."
His employer agreed to give him the time off for the campaign on the understanding that he had no chance of actually becoming an MP and would immediately return to work on strategic long-term projects.
Jones told his boss: "I'm doing this because it's important to me but there's no hope of winning." Instead he turned a 4,944-vote Tory majority into a 4,761-vote Labour majority, a stunning result in a seat that was not originally considered to be a Labour target. "My idea of what a good job looked like was to distract Tories from the other Bristol seats," he said.
On the day he was due back in to work at BT, Jones instead found himself signing up for parliamentary services while helping to negotiate with Airbus to keep its manufacturing plant in his constituency despite the aerospace firm's concerns about Brexit.
All over the House of Commons on Monday there were small groups of new Labour MPs wandering around with a slightly dazed look and trailing suitcases containing enough clothes to get them through the week after winning seats in an election where many thought they had no chance of winning.
Several candidates who had been sceptical of Jeremy Corbyn's record as leader – including Jones – unexpectedly found themselves having to give up their day job and turn up in Westminster, sometimes with a limited idea of what their new role involved.
Ellie Reeves, the new Labour MP for Lewisham West and Penge, said there was a lot of excitement, especially among new MPs who thought they had little chance of being elected. She described Rosie Duffield, who was elected Labour MP for the formerly rock-solid Tory seat of Canterbury, as being "shellshocked".

She also said the induction process was a bit like "freshers' fair at university", with MPs being signed in by parliamentary officials armed with colour-coded lists.
"You get a locker key and your buddy shows you around. Everyone's buddied up with a member of House of Commons staff. There's a lot of new faces – there's a lot of chat. 'Where are you from? Were you expecting to get in?'"
At the moment many MPs are still based in temporary offices while doing the normal things associated with getting a new job, like trying to work out how to get logged into the computer system and finding out where to get a cup of coffee.
Afzal Khan, the newly elected MP for Manchester Gorton, said there was a "conveyor belt" of information to take in, while Anneliese Dodds, who represents Oxford East, said many were in shock.
"Lots of us didn't necessarily expect to be there," she said. "Particularly in the South East in Portsmouth and Canterbury and other places where we hadn't necessarily expect we would be picking up new seats, it's very exciting to see those people.
"We've certainly had a real shot of energy with all the new people coming in."
Looks like there are no comments yet.
Be the first to comment!