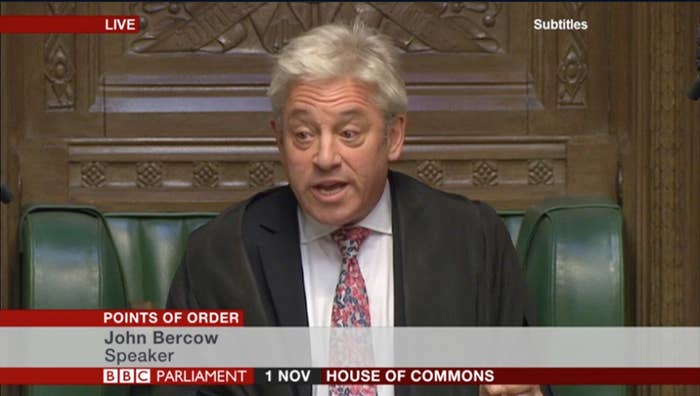 Labour has left the government in an awkward position by exploiting a parliamentary loophole in an attempt to force the government to publish documents assessing the impact of Brexit on the UK.

Civil servants have produced 58 individual documents analysing the potential effect of leaving the EU on various aspects of the economy.
But the government has been reluctant to publish these documents, fuelling the belief among opposition MPs that they show leaving the EU would have a negative impact on many industries.
As a result Labour tabled an opposition day motion on Wednesday demanding the government publish the documents using an obscure procedure known as a "humble address".
The Conservative government, potentially fearing defeat in the House of Commons if the issue went to a vote, said it would not oppose Labour's motion – essentially accepting that it would pass unopposed.
However, ministers refused to confirm that they would publish the documents, despite parliament approving the motion, which would see the documents handed to the Brexit select committee.
The problem is no one quite knows what happens now, with even parliamentary experts left baffled by the unusual outcome and MPs debating whether such motions are binding.

"Motions of this kind have in the past been seen as effective or binding," said John Bercow, the Speaker of the House of Commons, suggesting the government might be required to publish the documents.

"We would not and we have not advocated publishing any information that would compromise the country's negotiating position," said Labour's Paul Blomfield.

"There can't be proper accountability if we're not able to assess the impact of the government's approach to Brexit on the economy, jobs, and livelihoods of our constituents."
Pro-Brexit Tory MP Jacob Rees-Mogg said he had no doubt the motion was binding: "I have no doubt that this motion is, in all senses, binding."
The Conservatives, who have a slim majority, have increasingly ignored opposition day motions in a bid to avoid defeats. This one may be harder to ignore, with one Tory backbencher proposing a compromise where the government publishes heavily redacted versions of the documents.
Labour's Chris Bryant called for the government to be forced to provide the select committee with the full versions, given the motion had been agreed by the House of Commons: "If we do not police this power then we end up completely disenfranchising this parliament."