David Cameron tried to make small talk with Labour leader Jeremy Corbyn as they walked to the House of Lords on Wednesday. It wasn't happening.
It's all because MPs had gathered in the House of Commons to await the Queen's Speech.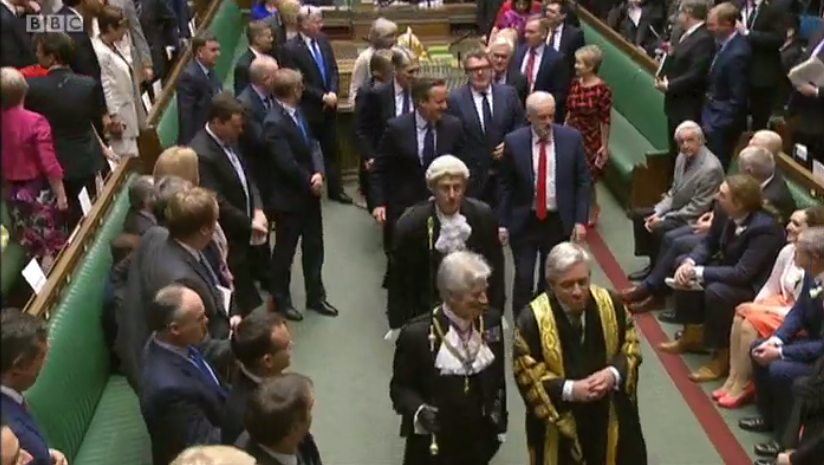 But cameras show Corbyn was having none of it.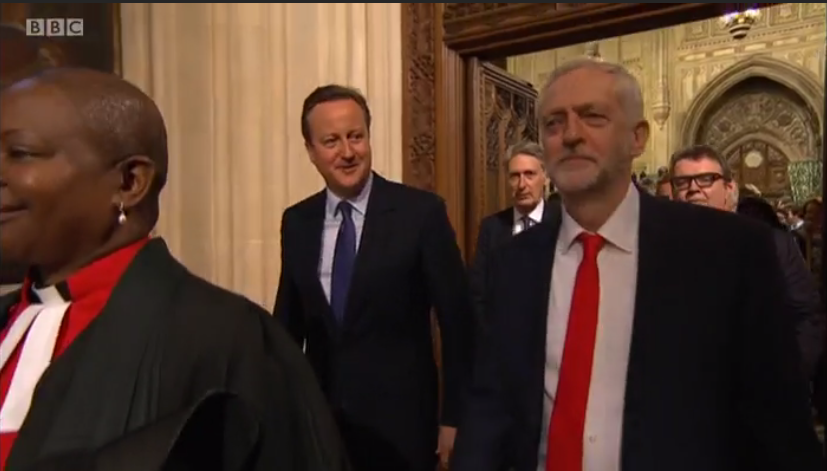 Not to mention Corbyn's fourth-wall-busting look down the camera, which was worthy of House of Cards.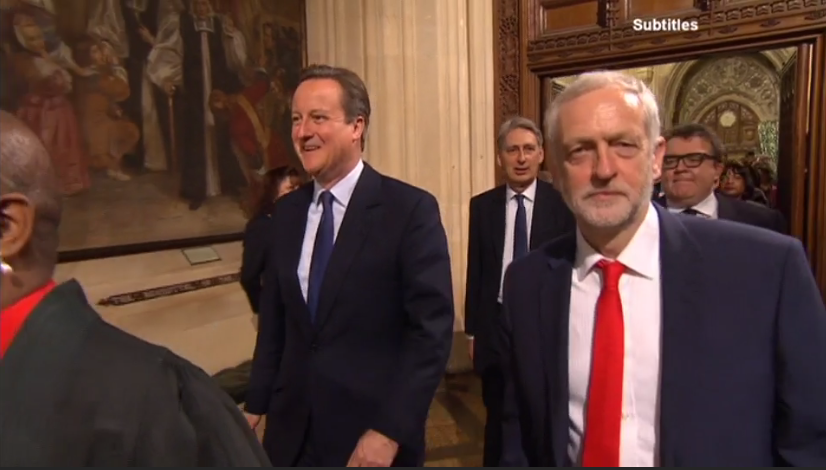 Then there was an awkward silence as they walked along the corridor.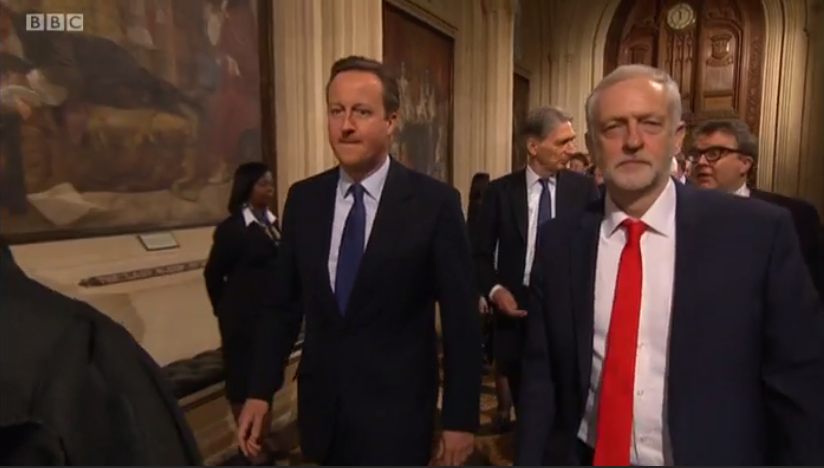 Cameron made another attempt, but it wasn't happening.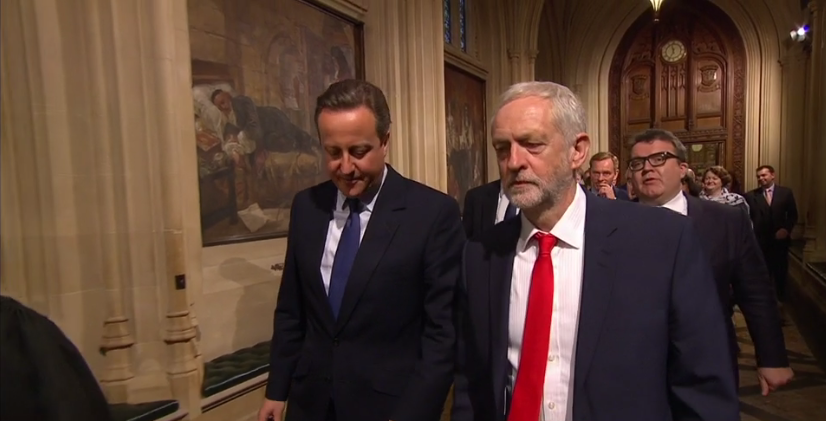 But luckily they finally arrived at the House of Lords, saving any more awkwardness.