This UKIP Candidate Has Turned "Get The Party Started" Into A Pro-Brexit Anthem
"Casting off the red tape and reclaiming our fish."
Well, this is where we are, everyone. Ten days to go until Britain votes on whether to remain in the EU and Mandy Boylett of Yarm has rewritten Pink's "Get the Party Started" as a pro-Brexit anthem.
For her latest song she's gone for an upbeat party vibe, while retaining the complaints about fish.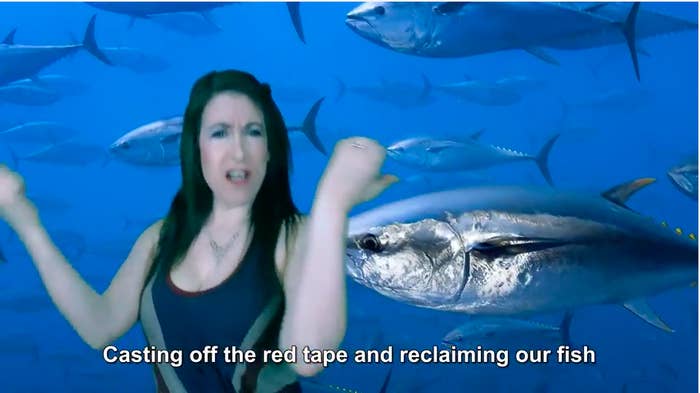 For the video Boylett bought herself a new union jack dress on eBay for £3.20 and then danced around with a Dyson vacuum cleaner.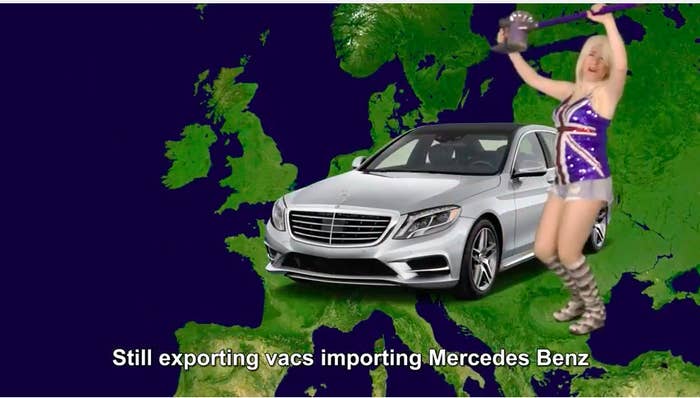 Still, she's got another pro-Brexit viral video so that should be enough. What's more, it's a family effort: Boylett's student son made the video for her. Even this bit.