Nick Clegg has brushed off the threat of legal action from embassy-dwelling WikiLeaks boss Julian Assange, telling the online campaigner he should go to Sweden and face accusations of rape.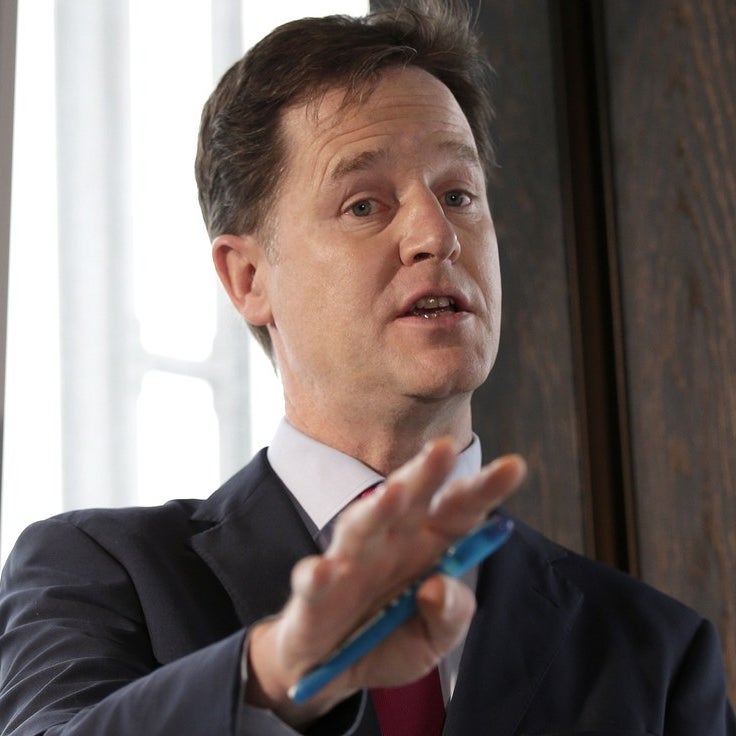 Assange, who has been living in London's Ecuadorian embassy for over two years in a bid to avoid being deported, issued a statement on Friday threatening legal action against the deputy prime minister for comments made earlier in the week.
Clegg erroneously suggested that the Australian online campaigner had been charged with an offence when commenting on new figures obtained by LBC which show that the UK taxpayer has already spent £10 million providing a round-the-clock police guard for Assange since June 2012.
In fact, although the WikiLeaks boss is facing extradition to Sweden, he has not formally been charged with any offence.
Assange responded with a statement on the WikiLeaks website declaring that he has instructed lawyers to consider a legal case against the Lib Dem leader over the comments:
I have instructed my legal team to examine whether the Deputy Prime Minister, Nick Clegg should be sued for defamation. Nick Clegg falsely stated to the media yesterday, in comments that were widely reported, that I had been "charged" with an offence. I have not been charged or indicted, in this country or in Sweden as the Supreme Court of the United Kingdom clearly states (on its website, no less).

This is partly why so many people are outraged, including the fifty nine legal rights groups who have complained to the United Nations in the last six months alone. The UK Parliament changed its law last year to make extradition without charge unlawful. It is time Clegg got with the program. The program is called the Magna Carta. It states that detaining people without charge is wrong. Perhaps he would like to read it before engaging in another attempt at government.
But a spokesperson for the deputy prime minister told BuzzFeed News that Clegg is not concerned by the legal threat:
Julian Assange is a skilled self-publicist who talks a good game. We'll see if he follows up on his threats with actual action.

If he and his lawyers were really committed to justice, they would go to Sweden to face the very serious allegations being made there.