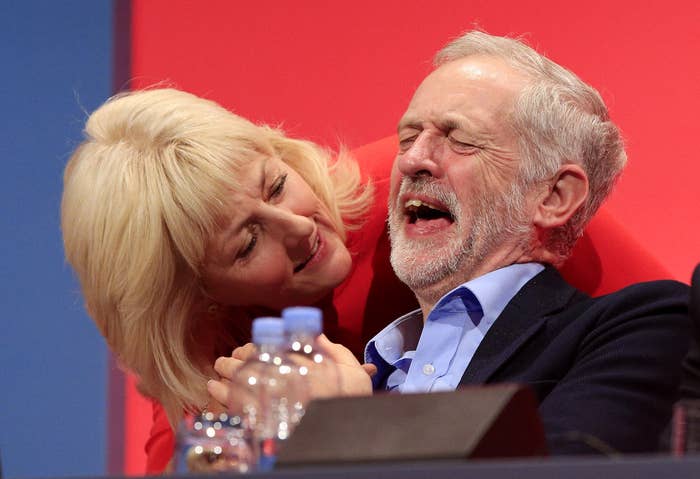 Lobbyists are complaining that they're finding it hard to get access to Jeremy Corbyn's shadow cabinet – because the new Labour leader's approach to politics means there's less room for outside organisations to influence policy.
Party conferences are traditionally a hotbed of lobbying as businesses and charities attempt to meet and influence MPs. But many lobbyists – who all spoke to BuzzFeed News on condition of anonymity and generally prefer to speak of their work as "public affairs" – report that they can't get access to the new regime.
"There's nobody listening to us now," bemoaned one lobbyist working in the charity sector. "Who do you ever email if you want a meeting with Jeremy Corbyn? Nothing of substance is going to get done at Labour this year."
The person said they had been particularly taken aback by the sudden influx of newly promoted shadow secretaries who are "unproven and don't have a set-up and a team around them". They said lobbyists had spent months building up contacts on the Blairite wing of the party only to be blindsided by Corbyn's success: "We had difficulty figuring out who to get to [but] amidst the chaos there might be opportunities for people getting out there and selling the policies."
"Every agency sat down and planned," they explained. "One NGO friend of mine showed a colour-coded Excel spreadsheet with all the predicted PPCs [parliamentary candidates] they thought were going to win and which they'd lobbied. In the end half didn't get elected and some are Blairites."
Another veteran campaigner said disorganisation among Corbyn's team and the lack of a clear line were hampering efforts to promote policies which could be adopted as party policy: "The lines of power and accountability in the party are unclear." In response some lobbying firms and charities have instead cut their losses and reduced the number of people they're sending to this week's party conference in Brighton. This could mean taking a serious financial hit since many stall and conference sponsorship deals were agreed before the general election, when Labour could have returned to power.
According to one lobbyist in Brighton, many people working in the charity sector have decided "we shouldn't bother at all" with the new front bench and are instead looking towards influencing the people who could lead Labour in 2020, on the basis Corbyn will be toppled from his position before the next general election. But this individual warned against adopting this policy: "The new shadow cabinet have big egos – and will be in place for a little while. They still have scope to influence the government and we shouldn't take them for granted."
Instead, some charity campaigners at the Labour conference – working in areas such as housing policy – told BuzzFeed News they actually fear their more moderate policies could be adopted by Corbyn's team. This is because the campaigners believe that the Conservatives will automatically seek to discredit them in the media and paint the proposals as radical and extreme, ultimately damaging their chances of becoming law.
Still, it's not all bad for the legions of people trying to influence politicians at this year's party conference. One lobbyist in Brighton said they had expected angry phone calls on 8 May from business clients who had spent substantial sums lobbying Labour politicians in the run-up to the general election. But none came: "Instead they were popping champagne corks because the Tories had won."