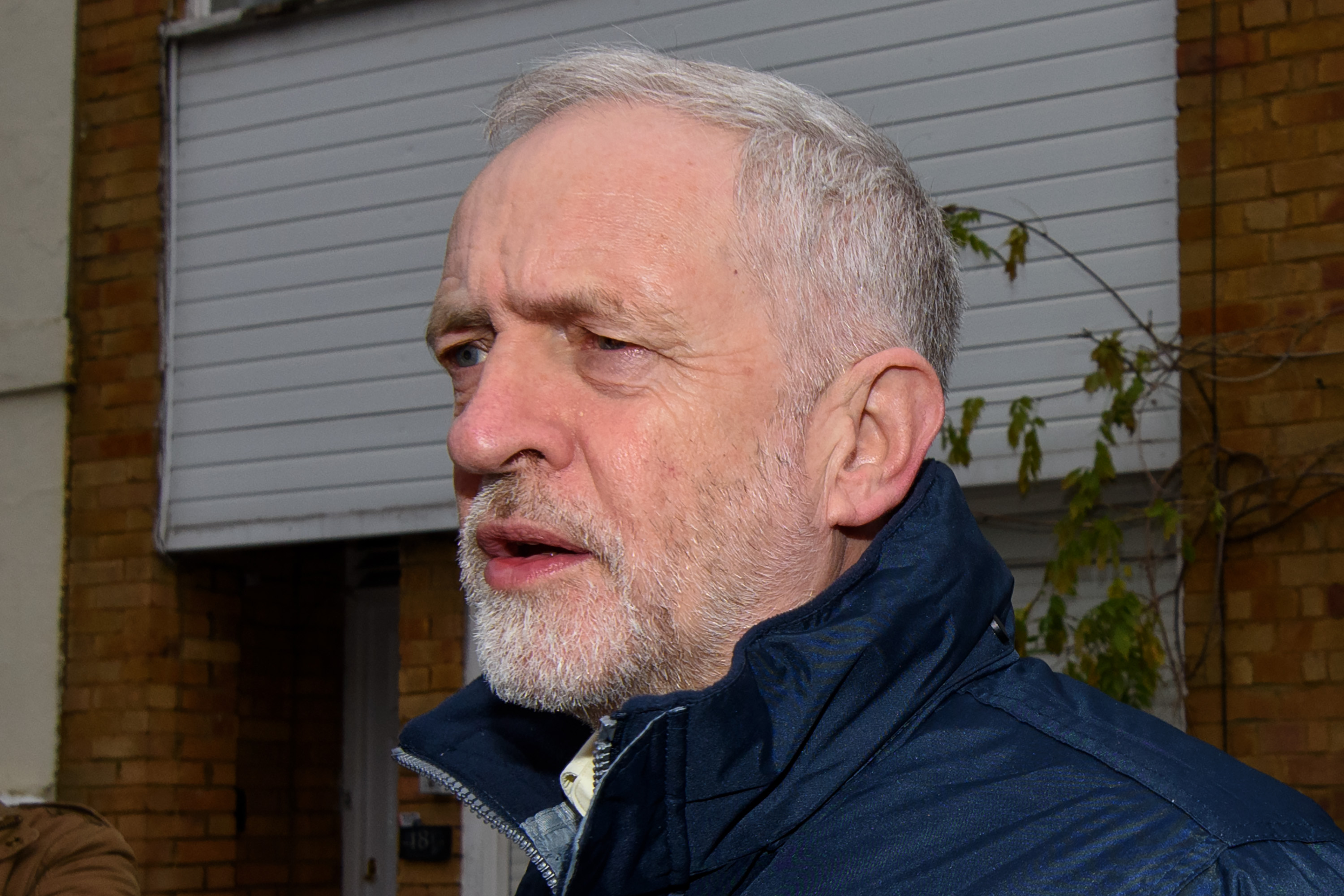 Labour MPs will be allowed a free vote on whether to authorise British airstrikes on ISIS targets in Syria, but Jeremy Corbyn has made clear that the party's policy is firmly against bombing.
The Labour leader had been facing a substantial rebellion from shadow ministers after indicating he was willing to impose the whip and require the party's MPs to vote against bombing.
Instead Corbyn will allow Labour MPs to vote with their conscience, while continuing to make it clear that party policy is to oppose intervention – thus avoiding the need for members of the shadow cabinet to resign over the issue.
Labour sources told BuzzFeed News that Corbyn came under attack from several shadow cabinet members as soon as the meeting began. They were furious that the Labour leader had planned to publicly insist that party policy was to oppose bombing Syria. Shadow foreign secretary Hilary Benn said he would have to speak from the back benches if that was the case, because he was unable to publicly support that as party policy.
Shadow home secretary Andy Burnham gave Corbyn "both barrels", warning him that a free vote should remain exactly that and MPs shouldn't be under any pressure to vote a certain way.
Shadow culture secretary Michael Dugher also weighed in, piling pressure on Corbyn to change tack. Eventually Corbyn backed down, agreeing that the party policy on Syria should remain that agreed at Labour's conference.
Afterwards Corbyn's spokesperson told reporters that Corbyn and Benn would make the "unusual" decision to deliver the case for and against air strikes from the Labour despatch box in the House of Commons. They also claimed "opinion has clearly shifted" within Labour away from backing air strikes and attacked the prime minister's "rush to war".
Downing Street said David Cameron remained focused on building up support for intervention and would make a statement on the issue at 8pm tonight, raising the prospect of a vote by Wednesday. confirmed that senior opposition MPs will on Monday receive briefings from security officials on the case for airstrikes. The UK is already bombing ISIS targets in northern Iraq, but the prime minister is keen to extend their operations into Syria in the wake of the Paris terror attacks.
David Cameron has pledged not to bring the vote to the floor of the House of Commons until it is clear he has enough support – in effect meaning he will wait until he is absolutely sure that a substantial number of Labour MPs will vote for bombing.
Despite dropping plans to whip the vote, Corbyn, a former chair of Stop the War Coalition, remains staunchly opposed to military intervention in Syria and is instead focusing his efforts on delaying the vote.
No. 10 had hoped to hold a vote on airstrikes on Wednesday, but Corbyn has now written a letter demanding two full days of House of Commons discussion to ensure "full and adequate time" for all MPs to have a say on the matter.
He said: "It is incumbent on us all to ensure the country feels there has been the fullest parliamentary discussion of what you have rightly described as a highly complex situation. In addition the debate would be much better informed by views from the Foreign Affairs and Defence Select Committees following your recent statements.
"Please can you provide an assurance that any proposal the government brings forward will be on the basis that there will be a two day debate in the House of Commons."
It would be near-impossible to arrange such a long debate this week since Cameron is due to attend an EU meeting on Thursday, meaning Corbyn's letter is effectively a demand to delay the vote.
Such a postponement would increase the possibility that Labour MPs could come under pressure from lobbying from party members and constituents to change their mind.
John Woodcock, a Labour MP who backs intervention, told BuzzFeed News that many MPs felt their political future was under threat as a result of Corbyn's decision to allow a supposedly free vote while publicly continuing to oppose intervention.
He said: "I don't think Labour MPs will accept a position where they are told they have the liberty to choose, yet certain people are warning of dire consequences to their political future if they vote the way they believe to be right, which just happens to be in disagreements with the leadership."
Labour released the results of a consultation of 70,000 party members carried out over email this weekend. It found 75% of party activists were against airstrikes in Syria. However, its findings were ridiculed by professional pollsters who said the self-selecting nature of the poll and the ability of any individual to express an opinion even if they were not party members meant the findings were unreliable.
A YouGov poll carried out last week found a clear split between the Labour party membership and the general public. It found 58% of Labour party members oppose further intervention in the region, while the majority of Labour voters and the general pubic are in favour of airstrikes.