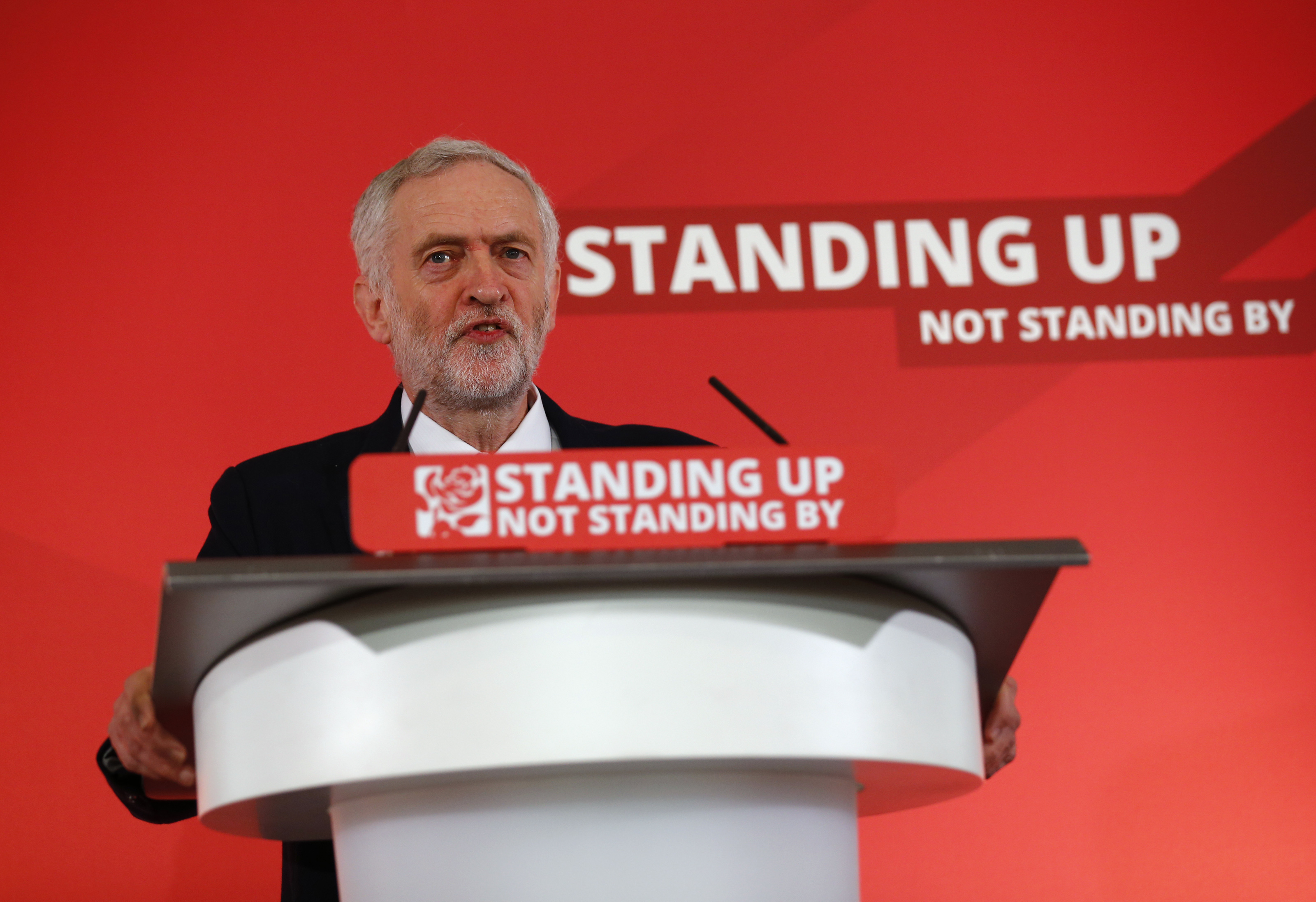 Jeremy Corbyn gave a reluctant endorsement of the European Union on Thursday as he called on British voters to back remaining in the EU, despite his own doubts about the organisation.

The Labour leader, who has previously campaigned for the UK to leave the EU, called on the British public to back a Remain vote in the referendum on 23 June, in order to reform the organisation from within.
"Over the years I have continued to be critical of many decisions taken by the EU and I remain critical of its shortcomings, from its lack of democratic accountability to the institutional pressure to deregulate or privatise public services," Corbyn said in a speech in central London on Thursday.
"So Europe needs to change. But that change can only come from working with our allies in the EU. It's perfectly possible to be critical and still be convinced we need to remain a member."
Corbyn – in common with many other Labour figures such as Tony Benn – campaigned against the EU when the UK last had a referendum on its membership in 1975, on the basis it took power away from national parliaments and centred on free markets.
He continued to adopt a Eurosceptic approach during last summer's leadership election and appeared torn on whether to back the UK's continued membership of the EU.
However, he now says he has decided to join with the vast majority of his party's MPs and campaign for a Remain vote: "That is the position that has been adopted by the party; that's the party I lead."
"I've had differences with the direction the Labour party has taken over the last few years, some people may have noticed. But I have been sure that I was right to remain a member of the Labour party."
Downing Street is understood to be concerned about the quiet pro-EU Labour campaign, which is being run by former home secretary Alan Johnson, with guest appearances from former Labour leader Ed Miliband. Instead they want Corbyn to do more to rally Labour voters to back the Remain campaign.
In his speech Corbyn praised the EU as an organisation that "has guaranteed working people vital employment rights, including paid holiday, maternity and paternity leave, protections for agency workers and health and safety in the workplace".
However, he called for substantial change of its internal structure if Britain votes to stay in the EU. The measures he pushed for included: "Economic reform to put jobs and sustainable growth at the centre of European policy, labour market reform to strengthen and extend workers' rights in a real social Europe, and new rights for governments and elected authorities to support public enterprise and halt the pressure to privatise services."
He also said it is young people who will decide the vote: "You cannot build a better world unless you engage with the world, build allies and deliver change. The EU, warts and all, has proved itself to be a crucial international framework to do that."
When asked whether his support for the EU was half-hearted Corbyn shot back: "There's nothing half-hearted about anything I do."