How Jeremy Corbyn's Leadership Campaign Transformed Into Momentum
Momentum says it's trying to organise a new kind of politics. Opponents say it's a far-left cult trying to take over the Labour party. What's actually going on?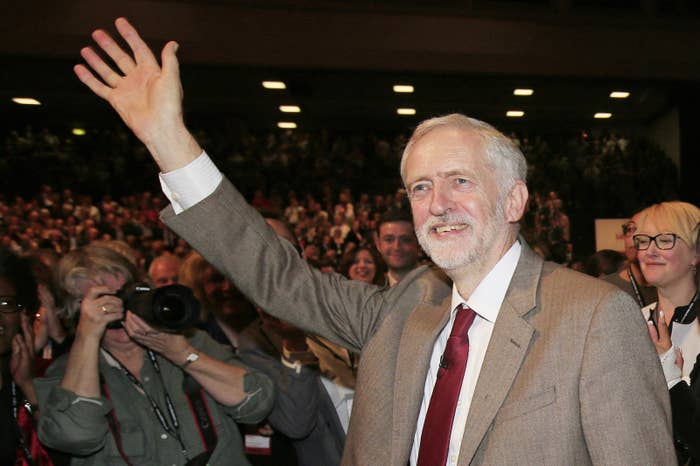 Momentum, the grassroots campaigning organisation born out of Jeremy Corbyn's leadership campaign, has told BuzzFeed News it expects to play an active role in the selection of future Labour MPs, will work with left-wing groups outside the party to accomplish its social ends, and is planning to launch a "people's PPE" degree to try to counteract the dominance of the traditional strand of thinking in British public life.
But as the organisation begins its Democracy SOS campaign with a voter registration drive in British towns, the new organisation insists that media claims that it is part of an attempt by the hard left to infiltrate the Labour party are wrong.
Instead, Momentum is challenging Labour opponents to come and see the organisation in action and work alongside it.
"Sometimes I find it quite funny because it's so patently untrue," James Schneider, one of the three volunteers running Momentum's central operations division, said ahead of its first nationwide day of action. "It's very early days and when people see our first actions they'll see what we're all about. We're bringing in new members and energy. It's about maximising the ability to win victories now as well as increasing support for Labour."
For its creators, Momentum is an idealistic activist organisation that will help left-wing activists organise campaigns, potentially allowing them to force change even though the Conservatives are set to remain in government until at least 2020. Legally it is the same entity as Jeremy Corbyn's leadership campaign, meaning it has the blessing of the Labour leader to draw on the valuable contact data – email addresses, phone numbers, and activist details – of people who signed up to support Corbyn during his extraordinarily successful leadership campaign.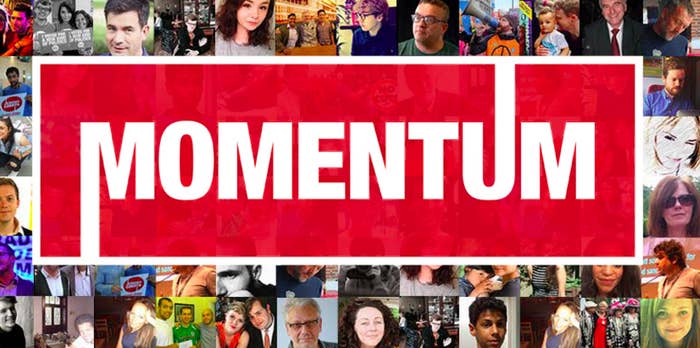 "We need to be a grassroots, outward-looking organisation," said Schneider. "The first stage is getting people together and then from there delivering on things like childcare cooperatives and tenancy unions. That way we can start moving our politics outside the narrative out of Westminster and instead drag journalists to come and see how cooperative childcare is being organised in Greenwich."

Ideally, Momentum's founders want a loose democratic collective of local groups, all providing outlets for Labour supporters and other left-wingers to take part in grassroots campaigns with practical outcomes. As a side effect, supporters hope, a continued series of campaigns will result in more people backing Jeremy Corbyn's Labour when the 2020 election comes around.
But many Labour MPs don't see the organisation in such favourable terms. Some in the parliamentary party – where Corbyn has limited support – believe the real objective of Momentum is to build a hard-left campaign organisation that exists alongside the existing Labour party structure, then use it to deselect existing politicians and replace them with acolytes of the new leader.

The concerns of these politicians are wrong, said Schneider: "Being in Momentum in some way does not give you a backdoor route into the Labour party and the ability to influence internal elections. To do that you have to join the Labour party."

Opponents compare it to Militant, the left-wing insurgency group that helped tear Labour apart in the 1980s when it infiltrated local branches of the party. These concerns are partly due to the involvement of Jon Lansman, a veteran Labour left-winger and ally of the late Tony Benn. Lansman worked as a parliamentary researcher for new shadow chancellor John McDonnell and single-handedly controls Momentum as a legal entity.
Schneider dismissed this comparison: "Militant were expelled when I wasn't quite born. My understanding is that they were a highly centralised Leninist group – it's just so far from what is going on with this group of people who had never met each other a few months ago [and] think that that kind of politics is why the left has not been able to demonstrate to more people why the left is a viable entity for building a democratic equal and decent society."
Like many Corbyn supporters, Schneider gained his political awakening during the Blair-era as a teenage opponent of the Iraq war and tuition fees, prompting him to become a Lib Dem member for a short time. A 28-year-old theology graduate, his day job is as a journalist who specialises in reporting on Africa. After years out of UK politics he was one of the hundreds of thousands of Labour activists who signed up in the wake of the party's general election defeat, having never been sold on Ed Miliband's "false economic narrative", then becoming a Corbyn activist this summer.
The genesis of the current group was in late July and early August, when Corbyn was packing out halls and had managed to build an impressive activist base but was still not certain to win the leadership. Corbyn spoke to the volunteers about how they had created a new movement, and some activists began planning.
At the moment Momentum consists of three arms – operations, social media, and tech. The core operations team consists of Schneider and two other twentysomethings who came together during the Corbyn campaign and are currently working as volunteers out of a donated office in the Bethnal Green area of east London. They're vague on how they'll be funded in the longterm (or who is lending them the office at the moment) but there's talk of crowdfunding.
One concern is that the organisation will become a route through which other hard-left groups, such as the Socialist Workers' Party, will seek to influence Labour. Lewisham Momentum, one of the leading branches, has already been targeted by members of the Trotskyist Worker's Liberty Party and Momentum has already pledged to stop the SWP joining en masse.
Despite this, Schneider said Momentum welcomes individual members of other groups: "People coming in as individuals from other things are completely welcome. The point of us is that we do look outside the Labour party and draw in people who don't think of themselves as the political left. If someone is an individual member [of the SWP] who wants to be involved in their local Momentum group then that's fine."
He said he's willing to have Momentum to work with other left-wing groups on a campaign-by-campaign basis: "But if an entity comes in as a party that is trying to recruit for its party and not develop democracy, then that's antithetical to our other principles and that is what will not be [allowed]."
Schneider also dismissed claims that the organisation is out to deselect existing Labour MPs as candidates for the next election in favour of more left-wing candidates: "Neither Jeremy Corbyn nor Momentum wants to organise deselections. That's not what we're about. The real problem with deselections is it focuses everything on these internal battles. That's why we don't want to do it."
However, he said that if a vacancy arose – either due to an MP stepping down or perhaps due to a mandatory new selection process prompted by a review of constituency boundaries – then local Momentum groups are likely to back specific candidates: "Selections are different. I'm not pre-judging but, for example, if you were to have a selection in a particular area and you've got a highly active social movement part of which is Momentum, then if someone comes out of that movement as a candidate for that area then I can very much see how people in that Momentum group and in that broader civic society may support that candidate.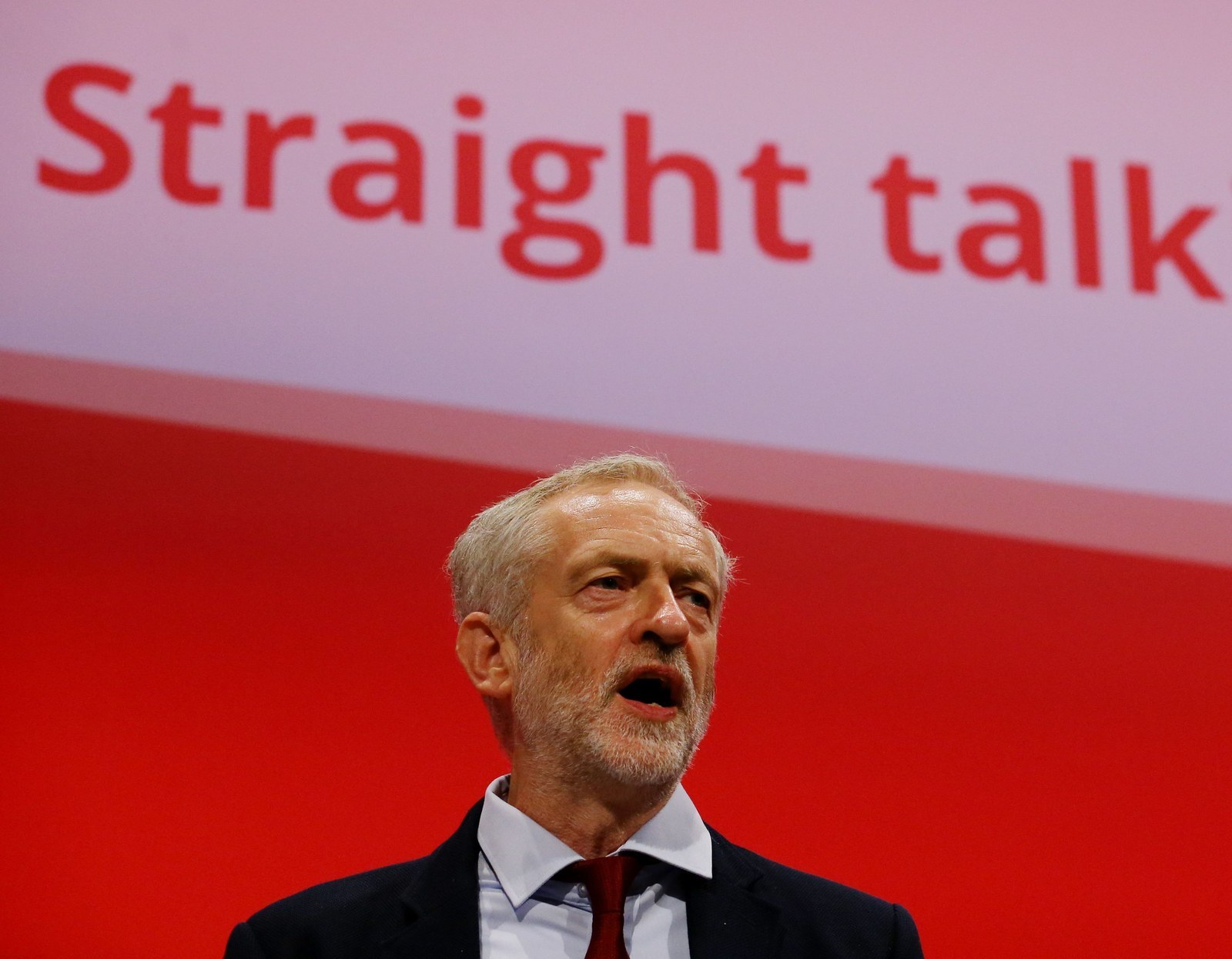 "Hopefully it's a way we can bring new people up into positions of leadership, through broadening and strengthening that democratic terrain. If that happens organically then it's a good thing and not threatening; we're trying to build a democratic and civic space, much of which has been heavily eroded in 40 years."

One of the ideas for a proposed campaign is a new Momentum-backed education course, potentially dubbed "People's PPE", in reference to the Oxford Philosophy, Politics and Economics degree studied by many leading politicians including Ed Miliband and David Cameron.
"One of the things we're looking into doing is a 'People's PPE' because we'd like to demystify political discourse," said Schneider. "I don't think that [a university course] that presents Locke in a decontextualised manner in order to prop up political theory that happened a hundred years after he died is anything other than an ideological programme which is antithetical to the interests of most people, masquerading as being a high-minded study of philosophy."
For now, Momentum needs to grow fast to escape its current ad-hoc organisational structure and prove it can actually achieve results. Corbyn has given his personal support with more campaigns and demonstrations are set to be announced in the coming weeks.
Schneider admitted Momentum needs to change how it's perceived by MPs: "It's seen as a threat because there's a narrative that Momentum is a dastardly inward-looking thing that is somehow going to chuck out MPs. That seems very scary, whilst if you were to say that some campaigning organisations are working together in a coalition for a particular end, you wouldn't think it so scary."

But he said left-wingers in the UK need to accept that they lost the 2015 general election badly, stop complaining that the Conservatives don't have a mandate, and start organising: "The problem is not that anti-austerity parties were cheated. It's that we lost and we need to win."