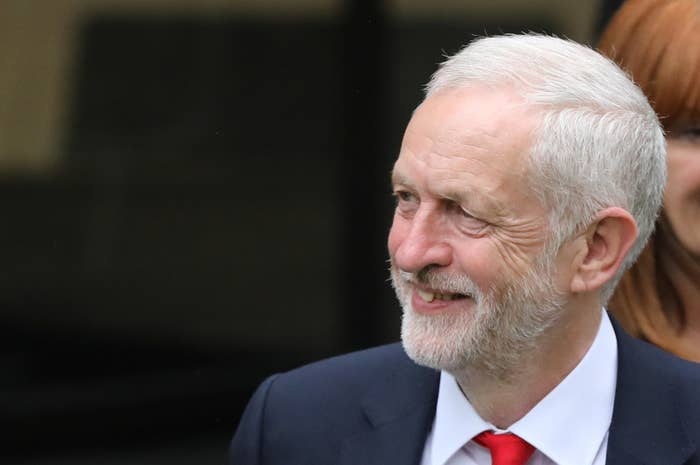 Jeremy Corbyn has sacked three Labour shadow ministers after they defied his orders and voted for Chuka Umunna's proposal to soften the Brexit process.
A total of 49 Labour MPs voted for Umunna's amendment in the House of Commons, which called for the UK to do its best to remain in the European single market and customs union, despite an order from the party leader to abstain on the vote.
Labour campaigned in the general election on a platform of accepting the Brexit result, leaving the single market, and ending the free movement of people across the continent.
The party's MPs were informed in advance that they would lose their shadow ministerial jobs if they voted for the amendment. Many of the 49 rebels who defied the order were persistent long-term critics of Corbyn in the last parliament, suggesting they are still willing to stand up to the Labour leader despite his unexpectedly strong performance in the last general election.
Shadow transport minister Daniel Zeichner quit before the vote, after informing the leader he intended to rebel and vote for the amendment.

Labour sources told BuzzFeed News the leader has sacked three other shadow ministers who did not resign but still voted for the amendment: Ruth Cadbury, Catherine West, and Andy Slaughter.
The rebellion also shows the continuing splits within the Labour party over Brexit. Umunna, who had been positioning himself as a potential leadership challenger to Corbyn, told the government to "get real" over Brexit and warned that membership of the single market was essential for controlling big corporations since "one national government cannot take on the power of these people alone".
In a sign of the inter-party contortions over Brexit, former UKIP leader Nigel Farage praised Corbyn's stance and called him "almost a proper chap" for his stance on leaving the EU.
Umunna's amendment, which was also backed by the Liberal Democrats and the SNP, failed in the face of opposition from the Conservatives and abstentions by a majority of Labour MPs.

Fellow Labour backbencher Stella Creasy agreed to withdraw a separate proposed amendment to the Queen's Speech, demanding the government pay for the cost of Northern Irish women who want to have an abortion in England, after the government agreed to support the proposal in order to head off an embarrassing defeat in the House of Commons.
The overall Queen's Speech – which sets out the Conservative minority government's agenda for the next parliamentary session – passed by 323 votes to 309, thanks to Northern Ireland's DUP voting with the Tories after agreeing a £1 billion funding package. The government would have fallen if it had been unable to win the vote, and its tiny majority forced Theresa May to fly back from Germany in order to be present for the division.