The new show from former Top Gear presenters Jeremy Clarkson, James May, and Richard Hammond could be called Gear Knobs, according to trademarks registered by a law firm closely associated with Clarkson.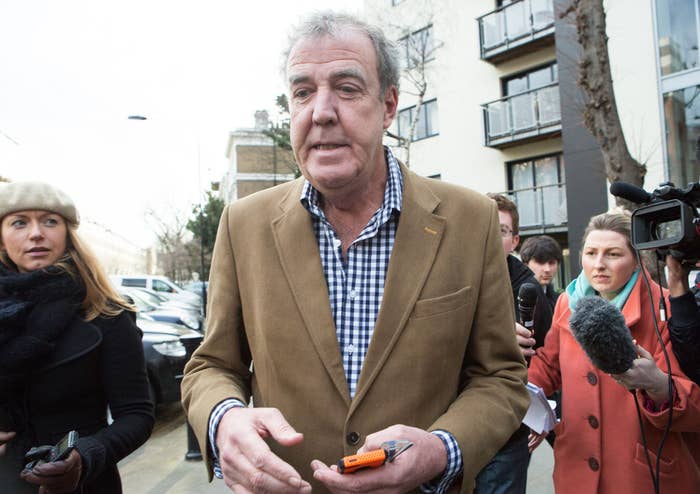 The former hosts have kept silent on the subject of a name for their new TV series since they signed a reported £160 million deal to make a new car show for Amazon Prime earlier this year.
After months of speculation, the trio announced they had signed with Amazon on 30 June. Just two weeks earlier, Clarkson's law firm Olswang quietly registered the trademark "Gear Knobs", ensuring it can be used for television shows and all manner of merchandise relating to driving and cars.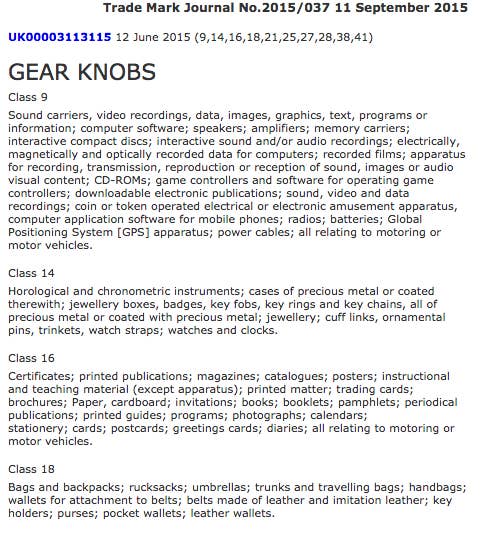 The presenters and executive producer Andy Wilman left the BBC together when Clarkson's contract was not renewed after he punched a producer. They will be acutely aware of the value of such a trademark – Top Gear was worth an estimated £150 million a year in sales to the BBC thanks to a lucrative combination of live shows, DVD sales, and branded merchandise ranging from The Stig bubble bath to birthday cakes.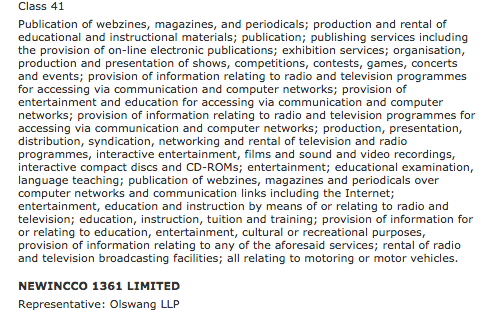 BuzzFeed News has traced the June registering of "Gear Knobs" and the variant "Gear Nobs" as trademarks to a newly created low-profile company called "Newincco 1361 Ltd".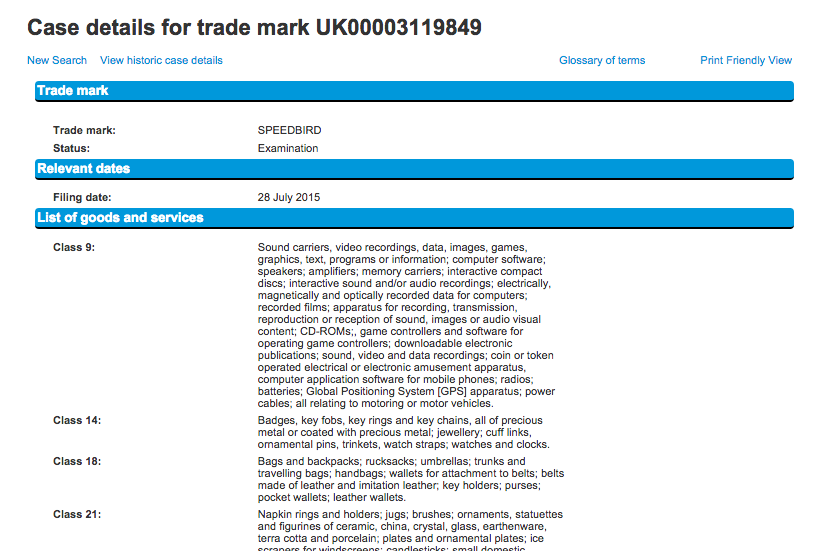 The same company also registered "Speedbird" as trademark for driving-related merchandise on 28 July – which could potentially be the name of a new character or feature in a TV show.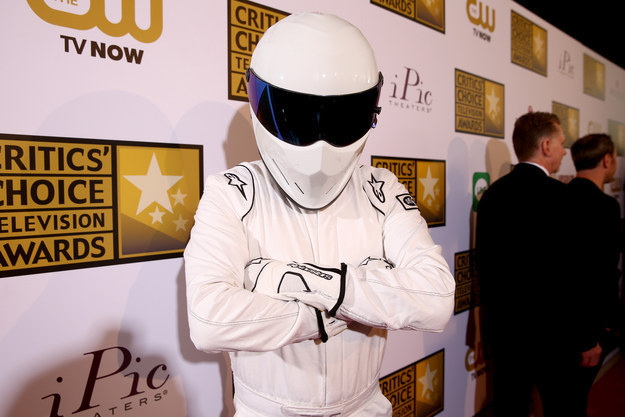 Clarkson and Wilman invented the BBC show's anonymous racecar driver The Stig from a joke from their school days.
Newincco 1361 is controlled by two companies related to law firm Olswang, and has just one individual director – Olswang lawyer Chris Mackie.
The company structure suggests Newincco 1361 is being used by Olswang to discreetly register trademarks on behalf of someone else – after all, law firms tend not to register trademarks for TV-related driving merchandise based around motoring puns and penis jokes for their own benefit.
Olswang used a similar system to set up Bedder 6 Ltd, the company which controlled Top Gear's incredibly lucrative merchandising revenue during the show's most successful years, and it was eventually sold back to the BBC in a controversial deal that made the Top Gear team multimillionaires.
Olswang lawyer Chris Mackie also founded a similarly structured company called Newincco 1189 Ltd, which is used by Clarkson and his ex-wife and manager Frances. Most recently, Mackie and Olswang this summer founded a business called W Chump & Sons – only to later hand over control of the business to Clarkson, Hammond, May, and Wilman.
In short, Olswang has form on this. Co-founder and partner Mark Devereux is one of the most prominent media lawyers in the UK and was a crucial part of the original Top Gear/BBC deal.
His firm also represented Clarkson in hearings with the BBC when he was investigated by the corporation over the punching incident.
Of course, Clarkson would not be above creating a company name to mislead enthusiastic journalists, so BuzzFeed News asked Olswang why it had set up an anonymised company in order to trademark the name "Gear Knobs". A spokesperson declined to comment.