Jared O'Mara Said Sheffield Children Are Into Smoking Crack And Stealing From Charity Boxes
"They only hang around ASDA to break into the 'guide dogs for the blind' collection statue at the entrance," said the MP of Sheffield children.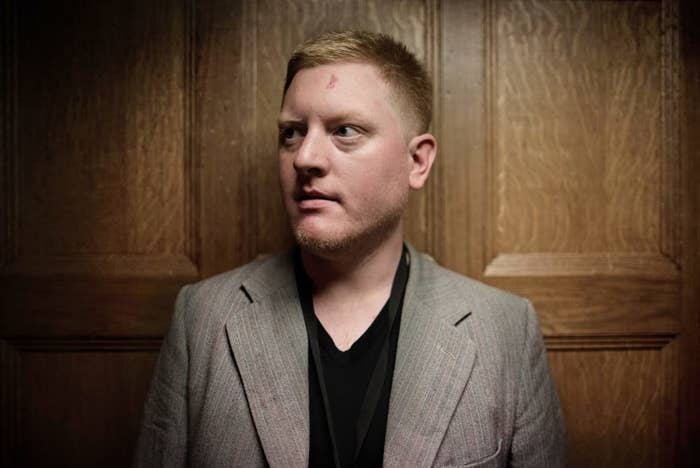 Labour MP for Sheffield Hallam Jared O'Mara once claimed that children in the city were more interested in smoking crack and stealing from charity collection boxes than watching television.
"Round are way all the under tens much prefer anti-social behaviour and crack rocks to Dik and Dom," the future MP wrote. "They only hang around ASDA to break into the 'guide dogs for the blind' collection statue at the entrance. If an adult slapped their legs they'd be up on an assault charge."

O'Mara, who is under increasing pressure over misogynist, homophobic, and racist comments, also claimed that most male children's television presenters were gay in a series of posts made on the DrownedInSound music forum in 2004.
The MP quit the women and equalities select committee on Monday night after historical forum posts were highlighted showing him making anti-gay and sexist comments. He has denied separate claims that he called a woman an "ugly bitch" shortly before his election to parliament.
Earlier today Labour launched an investigation into his behaviour following criticism from other MPs including those in his own party. BuzzFeed News understands the whip will not be removed from O'Mara during this probe.

At the time of the posts O'Mara was living in Sheffield and had unsuccessfully run to be a Labour councillor in the city, while being heavily involved in the local music scene as one of the earliest promoters of the Arctic Monkeys. He was later selected as the candidate for Sheffield Hallam in the 2017 general election, unexpectedly winning the seat from former deputy prime minister Nick Clegg.

The comments were made on a forum thread discussing whether licking stamps improves your sex drive, which diverted into a discussion of the best children's TV presenters.

O'Mara went on to mention kids' TV presenter Gaz Top, aka Gareth Jones, suggesting men who present children's programmes are likely to be gay.

"He was a 'wacky guy' as all male kiddies TV Presenters (most are gay also)," the future MP wrote.

In reality Jones is in a relationship with the female TV presenter Violet Berlin.

O'Mara also had strong views on other children's TV presenters: "Dik and Dom are complete wankers and should be bludgeoned to death with a blunt otter."
The MP's views on other parts of Sheffield are also less than complimentary. In another thread discussing kebab shops in the city centre, O'Mara said he'd pay a visit but it would involve venturing into the "land of the poncey southern student".
O'Mara, one of the few disabled MPs in the House of Commons, was not expected to win his seat and the former bar manager said he initially struggled to adjust to his new status as a professional politician.

"I found out probably an hour before I made the acceptance speech that I won, and I did not see that coming. I was both scared and excited in equal measures," he told BuzzFeed News earlier this year. "You don't see people like me – young, working-class lads with disabilities – in parliament, but now you're going to start seeing that.

"It's really important that all branches of society are represented, everybody needs role models. It's really important that more people like me come through to represent the views and display knowledge and act on things to do with disability issues. I want to be the vanguard. It's scary, but I just want to do my best."

O'Mara's office did not respond to a request for comment from BuzzFeed News by the time of publication.