Meet Ryan Randall. He plays the bagpipes. You may notice there are flames coming out of them.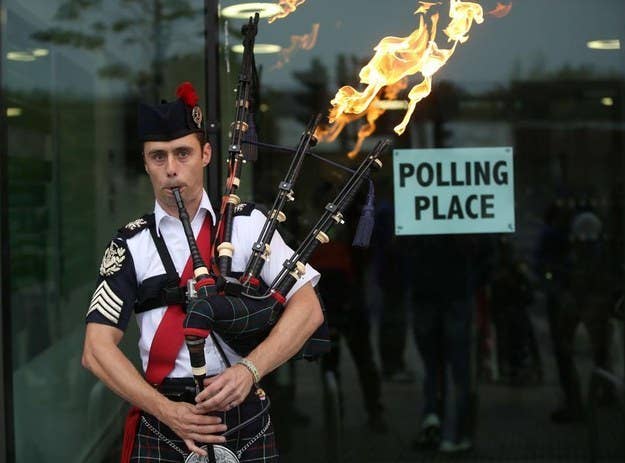 He led The Short Walk to Freedom, a rally of Yes voters through Edinburgh on polling day. Around a hundred people joined him in winding through the streets of the Craigmillar estate to the polling station.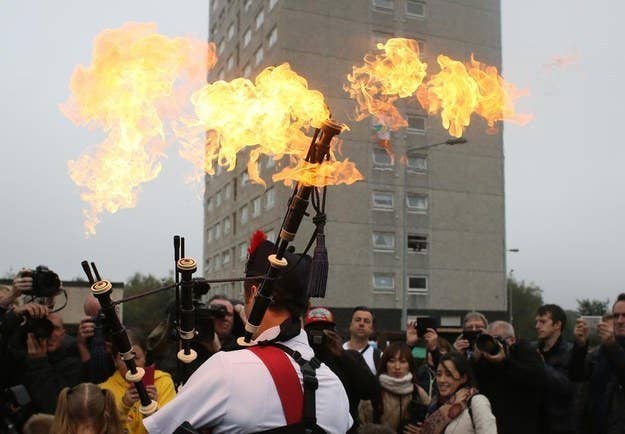 Young and old, kids on scooters, pensioners in wheelchairs – all these Yes supporters followed Randall through the streets to vote, while he played bagpipes with flames coming out.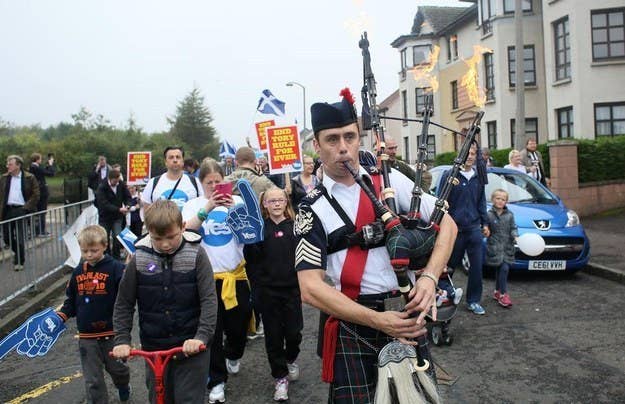 Randall said it was a "bit damp". That's because he's actually from, er, Las Vegas.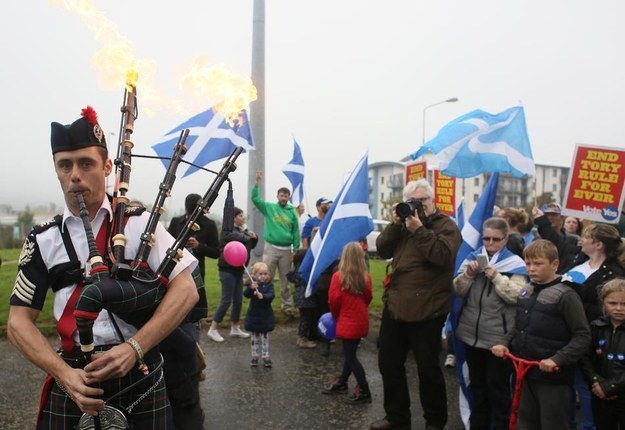 Still, can't argue with a man with fire coming out of his bagpipes.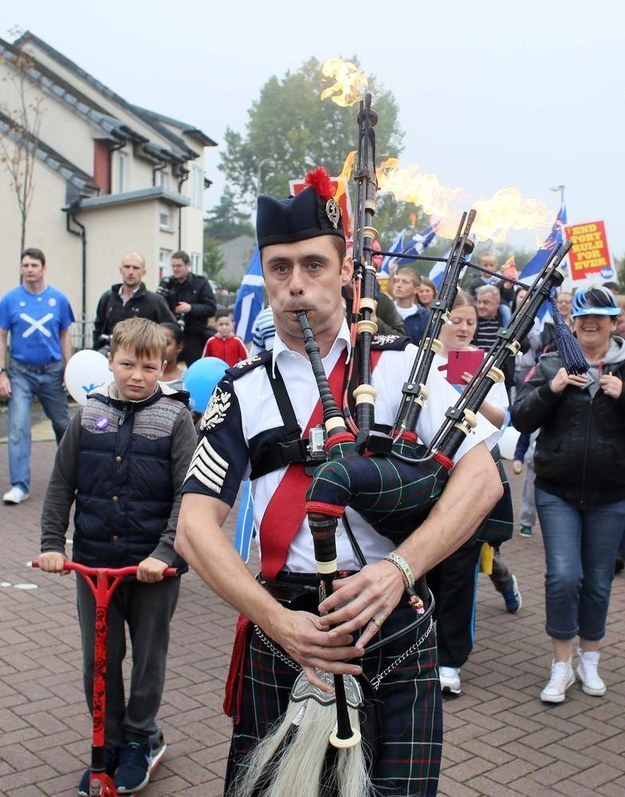 And this, ladies and gentlemen, is how a two-year campaign over Scottish independence ends: with a man with flaming bagpipes by the side of a road on the outskirts of Edinburgh.