Nigel Farage Just Defended Donald Trump But Didn't Notice This Sign
"He's lying to you."
Nigel Farage appeared in the European parliament on Wednesday afternoon to defend Donald Trump's immigration policy. There was only one problem: He didn't realise a rival MEP was holding up this sign throughout his speech.
The MEP with the sign was Labour's Seb Dance, who represents the London region in the European parliament.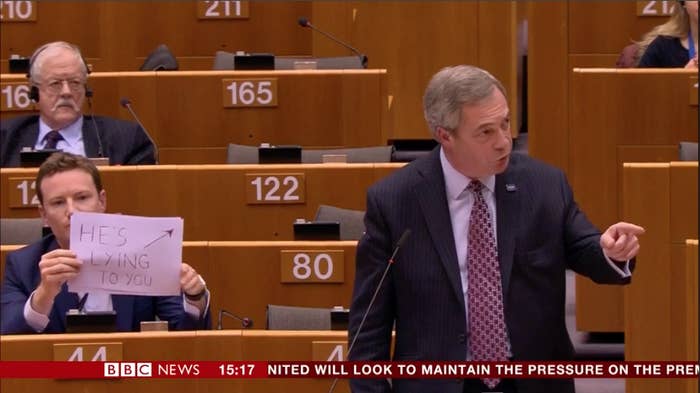 Farage was wearing a Donald Trump badge throughout the appearance and urged EU politicians to invite the US president to speak.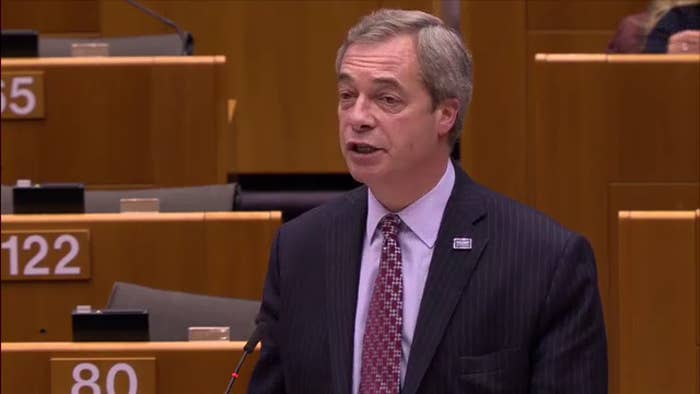 Eventually Dance was asked to take down the notice by a parliamentary official, with other UKIP MEPs registering formal complaints.
Dance said he was motivated to make his one-man protest due to the format of debates in the European parliament, which makes it hard to argue back against a speaker.