HIV campaigners in London have dumped a pile of manure outside UKIP's Croydon office to mark World AIDS Day.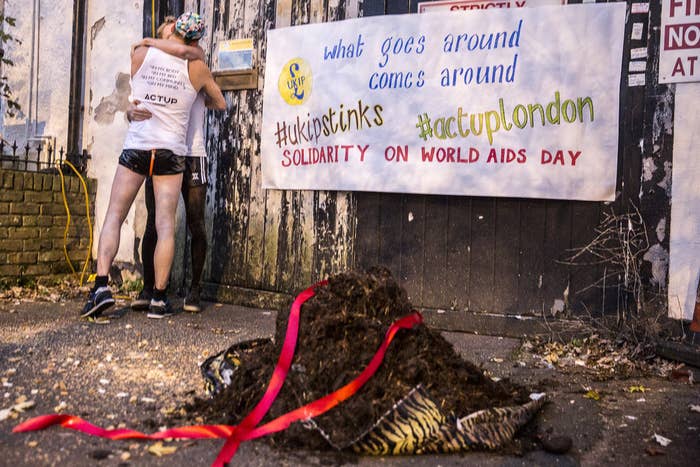 The manure was dumped with a ribbon to mark World AIDS Day and a banner was placed in front of the office.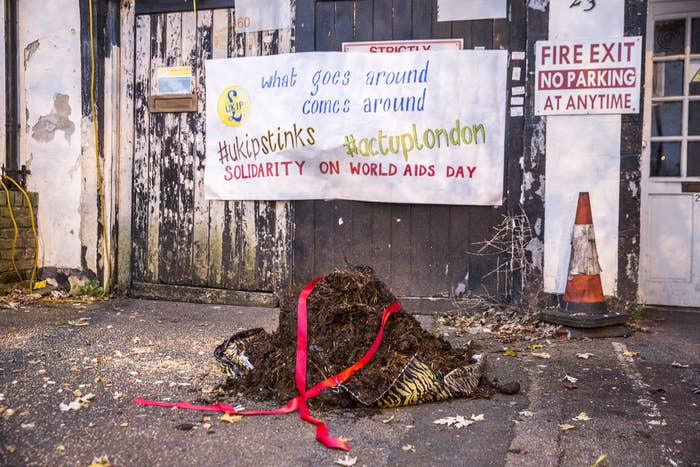 UKIP could not immediately be reached for comment.
Nigel Farage's party has previously pointed to its LGBT wing as evidence that it is not homophobic or prejudiced against people with HIV.
Scottish UKIP MEP David Coburn has previously dismissed suggestions the party has issues with gay men, telling BuzzFeed News that he himself is a "screaming poof".
ACT UP's Dan Glass, a veteran activist who once tried to superglue himself to Gordon Brown, explained why the group carried out the stunt against UKIP: