Why The North Of England Isn't Getting An Entirely New High-Speed Rail Line
While London is getting the entirely new Crossrail network, the North will see upgrades and improvements that could take decades to arrive.
If you've read the news today you'll have seen that George Osborne has announced his backing for a new rail line called High Speed 3 that will connect Leeds and Manchester.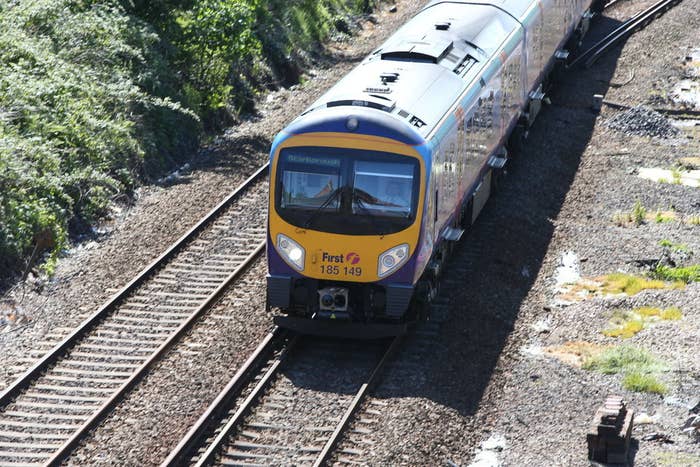 The result is headlines such as this.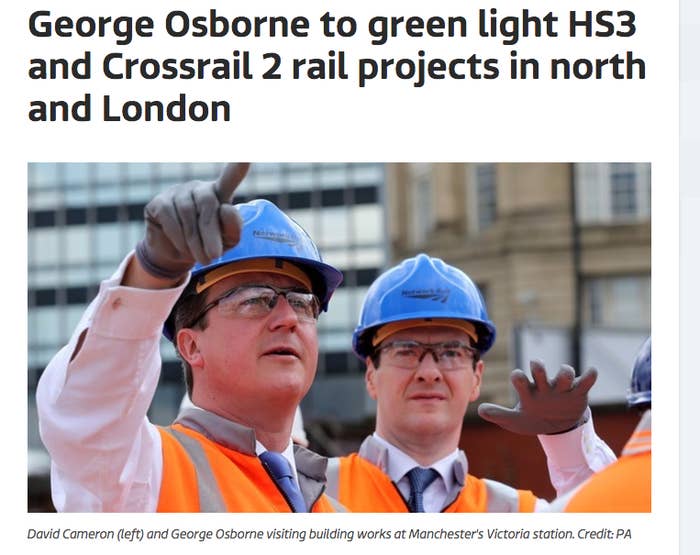 First of all, despite its name and the publicity, High Speed 3 isn't an entirely new high-speed railway.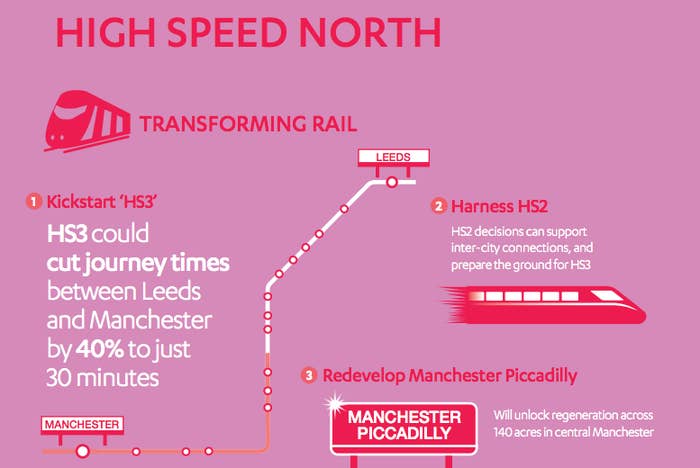 High Speed 1 is an existing railway line. It's what carries the Eurostar at high speed from London into the Channel tunnel at 180mph.
High Speed 2 is the controversial new railway line that will criss-cross the country and carry trains at high speed from London to Birmingham, Manchester, and Leeds.
However, High Speed 3 is essentially just a case of taking this branding and applying it to the idea of improving railway services across the north of England.
Even the authors of the National Infrastructure Commission report commissioned for Osborne admit it's more about generally improving existing routes and "should be conceived as a high capacity rail network, rather than a single piece of entirely new infrastructure".
The main, headline-grabbing part of Tuesday's High Speed 3 announcement is that it will cut journey times between Manchester from 49 to 40 minutes by 2022.
Almost everyone from all sides of the political divide agrees that this is A Good Thing and it has been welcomed by Labour and Conservative MPs. However, it's also something that has already been announced on many occasions, even before anyone had even invented the name "HS3".
The main improvement has already been announced and is already underway: It's the electrification of the York to Manchester railway line. It was briefly cancelled by the government after the 2015 general election, only to be restarted months later following an outcry from northern business and politicians. This is the bit that – even before High Speed 3 was invented – was going to cut journey times to 40 minutes.
In fact, it's has been announced so many times that Osborne first unveiled it in his 2011 Autumn Statement, when it was due to be completed by 2019. But now, because of the delay, it won't be completed until 2022.
So what has Osborne *actually* promised for the north with the announcement?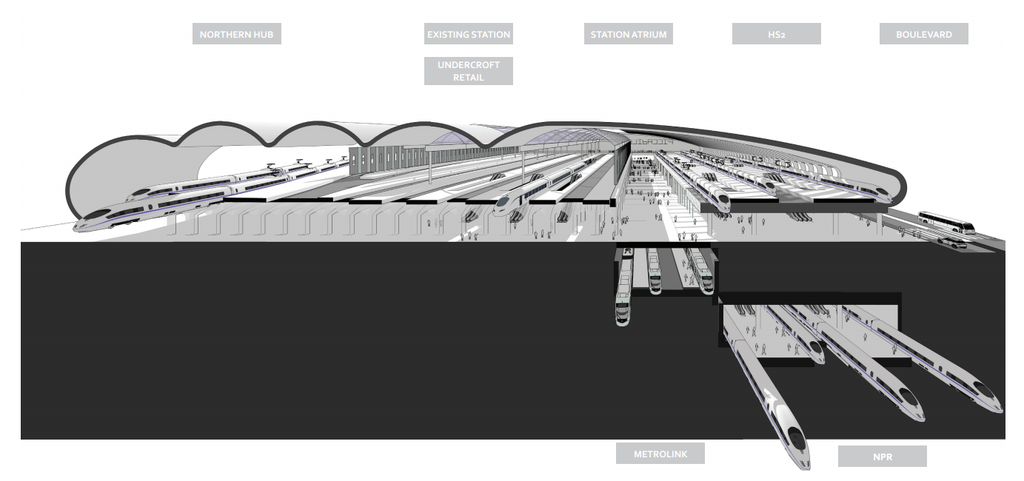 In short, Osborne has pledged money to develop ambitious plans for HS3. These plans will then require a substantial amount more money if they are to be made a reality.
Crucially, most of the HS3 plan involves upgrading or building stretches of new railway alongside the existing track rather than pushing ahead with an entirely new build.
Ed Cox, director of the IPPR North think tank, said there's a lot still to be done and that the region is still losing out on investment compared to the capital.
"It is important to remember though that project development work is no substitute for spades in the ground and only raises expectations about the government's ambitions for the North," he said.
"In due course, government will be expected to invest significant amounts of public money to finally get the construction of these projects off the ground, just as it has done with Crossrail in London.
"Until then, as a region – and as a nation – the amount of money we invest in transport infrastructure remains much lower than other developed nations."