Here's What George Osborne's Student Journalism Was Like
The new editor of the Evening Standard once printed a student magazine on hemp paper in order to make a point about cannabis, complete with a warning not to smoke it.
Former chancellor George Osborne has been appointed editor of the Evening Standard, despite limited experience in journalism. His most notable achievements in the media world were his unsuccessful applications for graduate jobs at The Times and The Economist, followed by a short stint on the Daily Telegraph's former diary column before he went to work for the Conservatives.
But while studying at the University of Oxford in the early 1990s he was much more active in journalism, editing a student magazine called Isis – which at that the time did not share its name with a terrorist organisation. Copies of Osborne's editions of the magazine have vanished from Oxford libraries, but BuzzFeed News has located copies nevertheless.
Here's what they tell us about Osborne the journalist.
He likes to surround himself with a well-known team.

He's not averse to a gimmick in a bid to try to shock.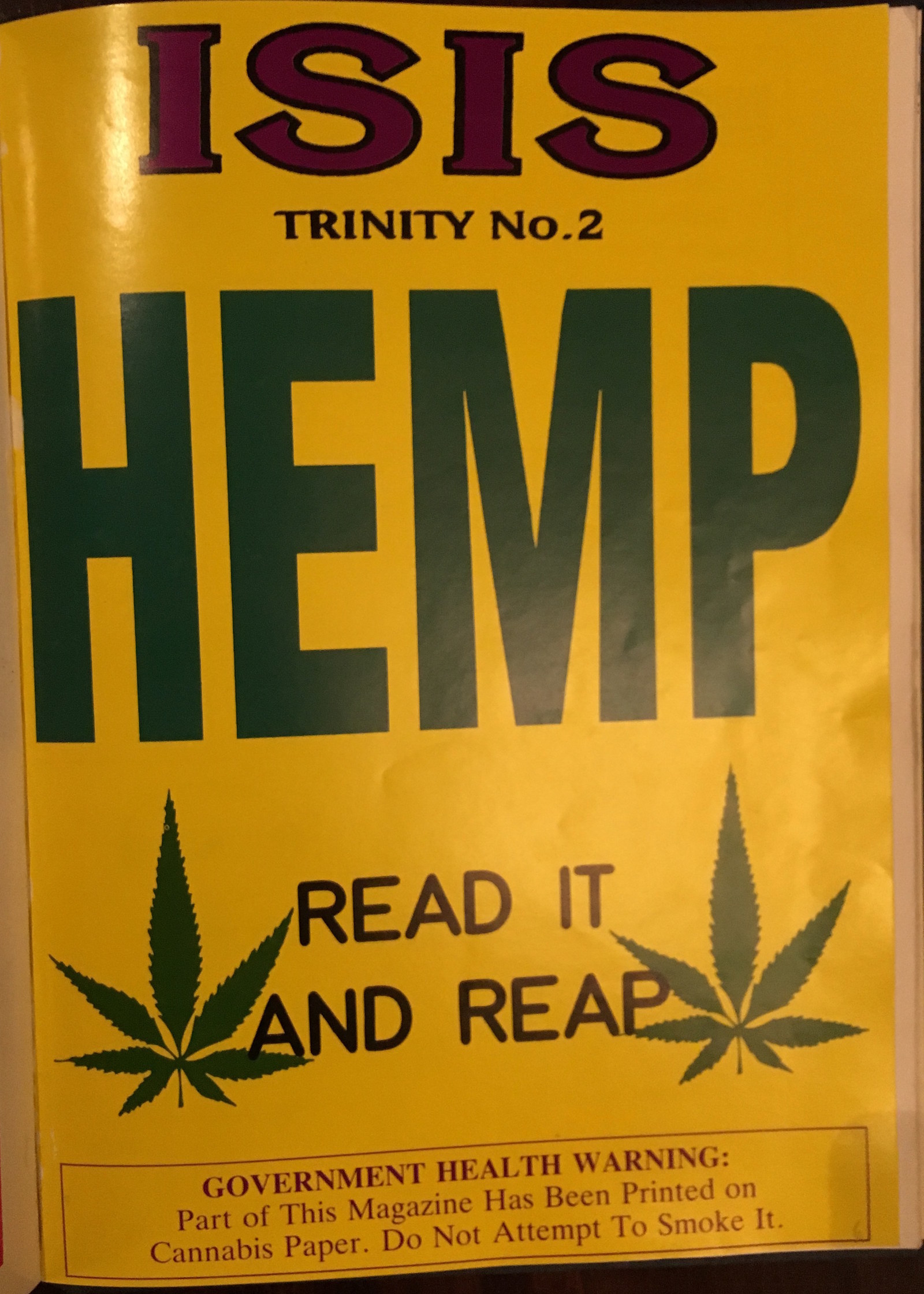 He was an environmentalist, of a sort.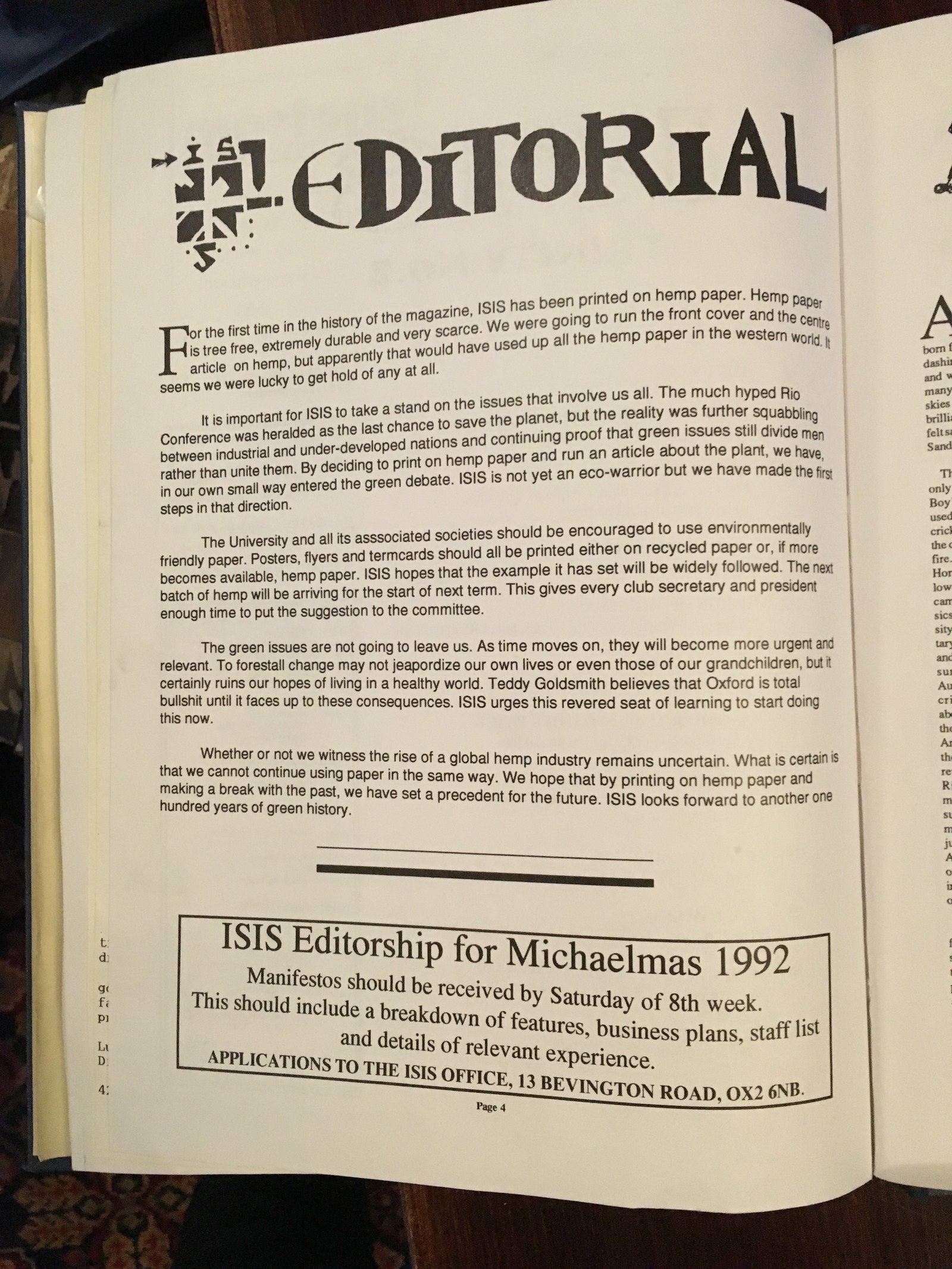 The contents of his first edition give a clue to the sort of pieces he likes to commission.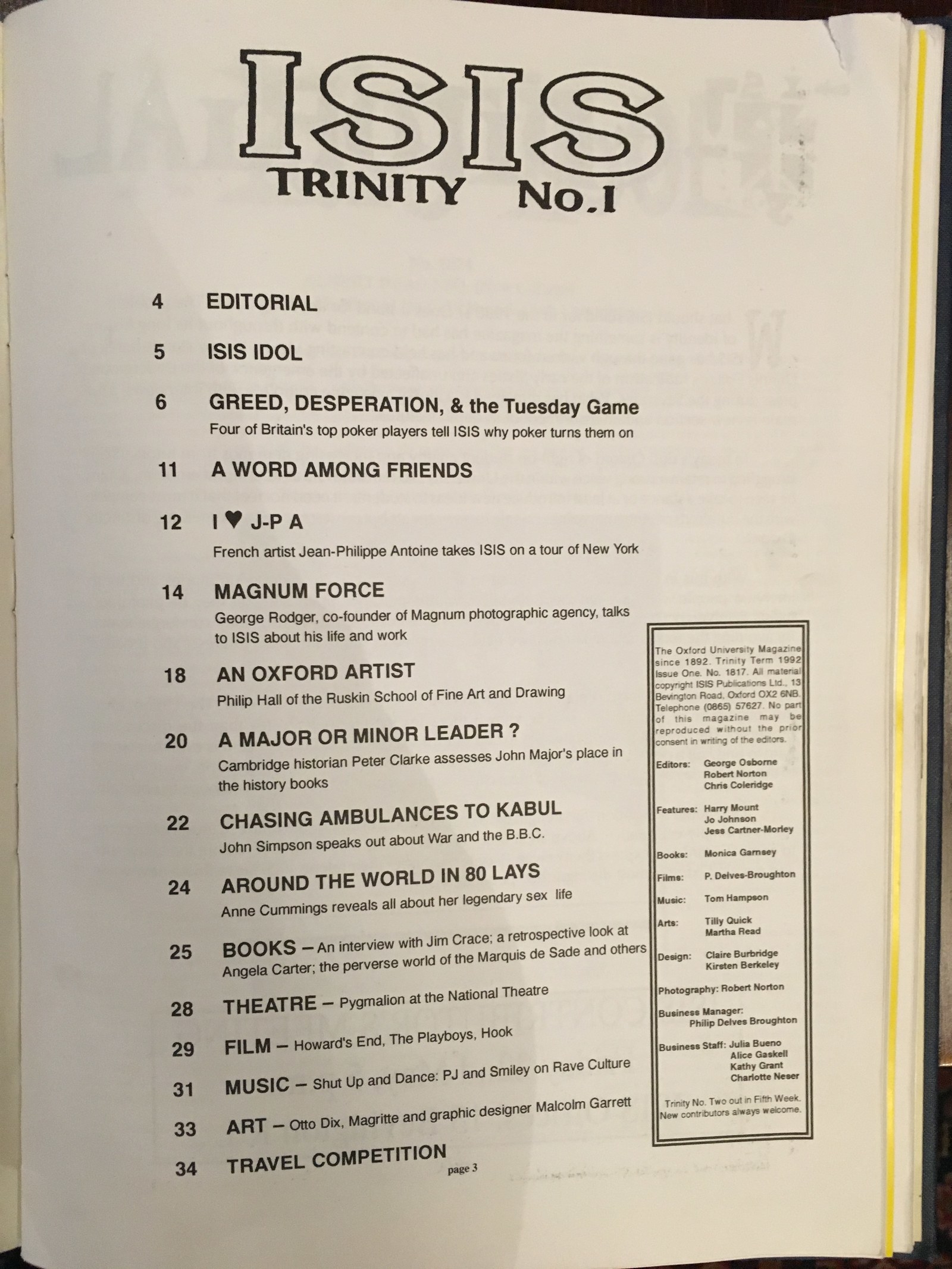 And there were similar themes in his second edition.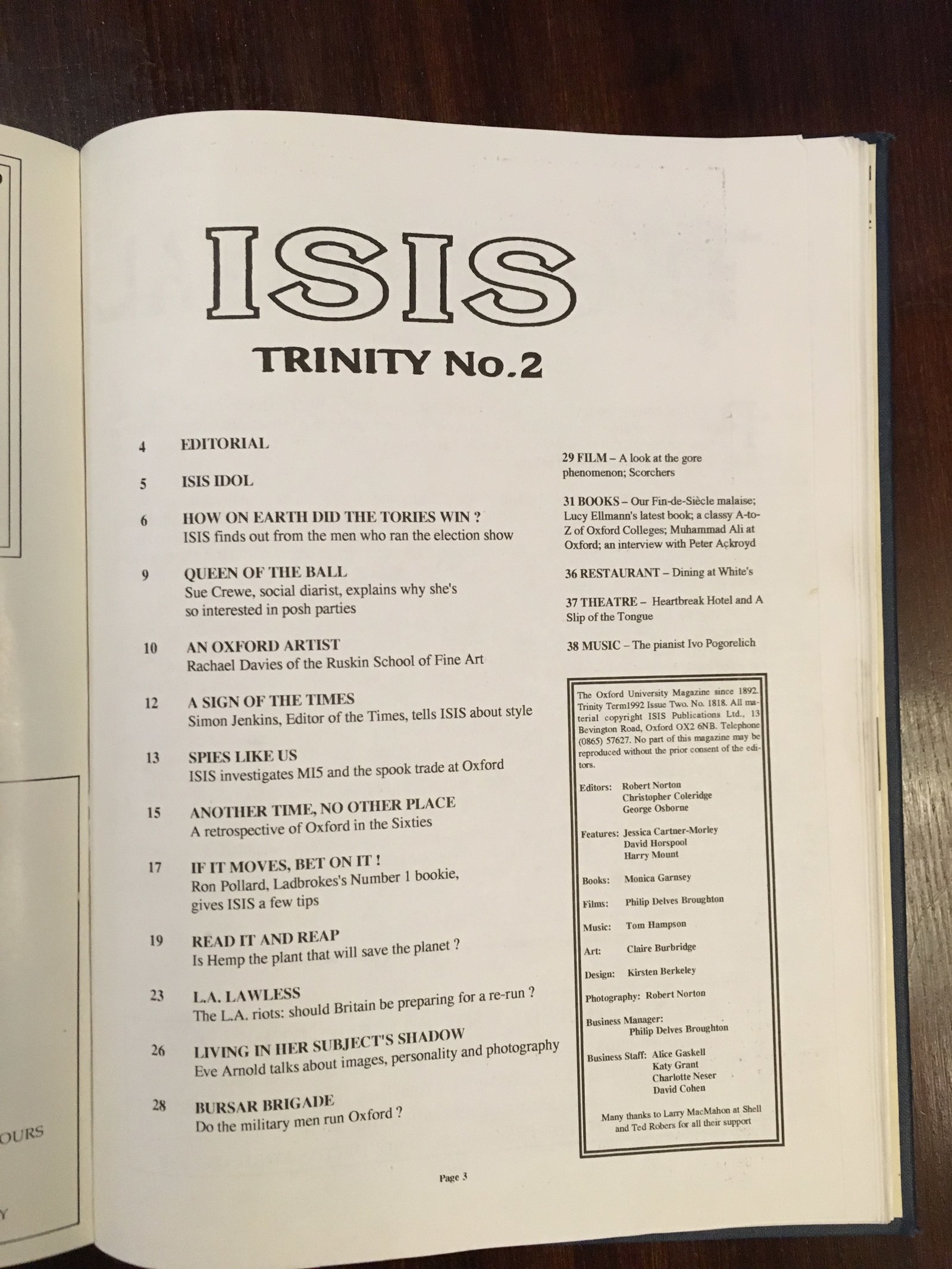 He's happy to use his establishment connections to get stories.

He goes into some detail about how easy it is to get hired by the intelligence agencies.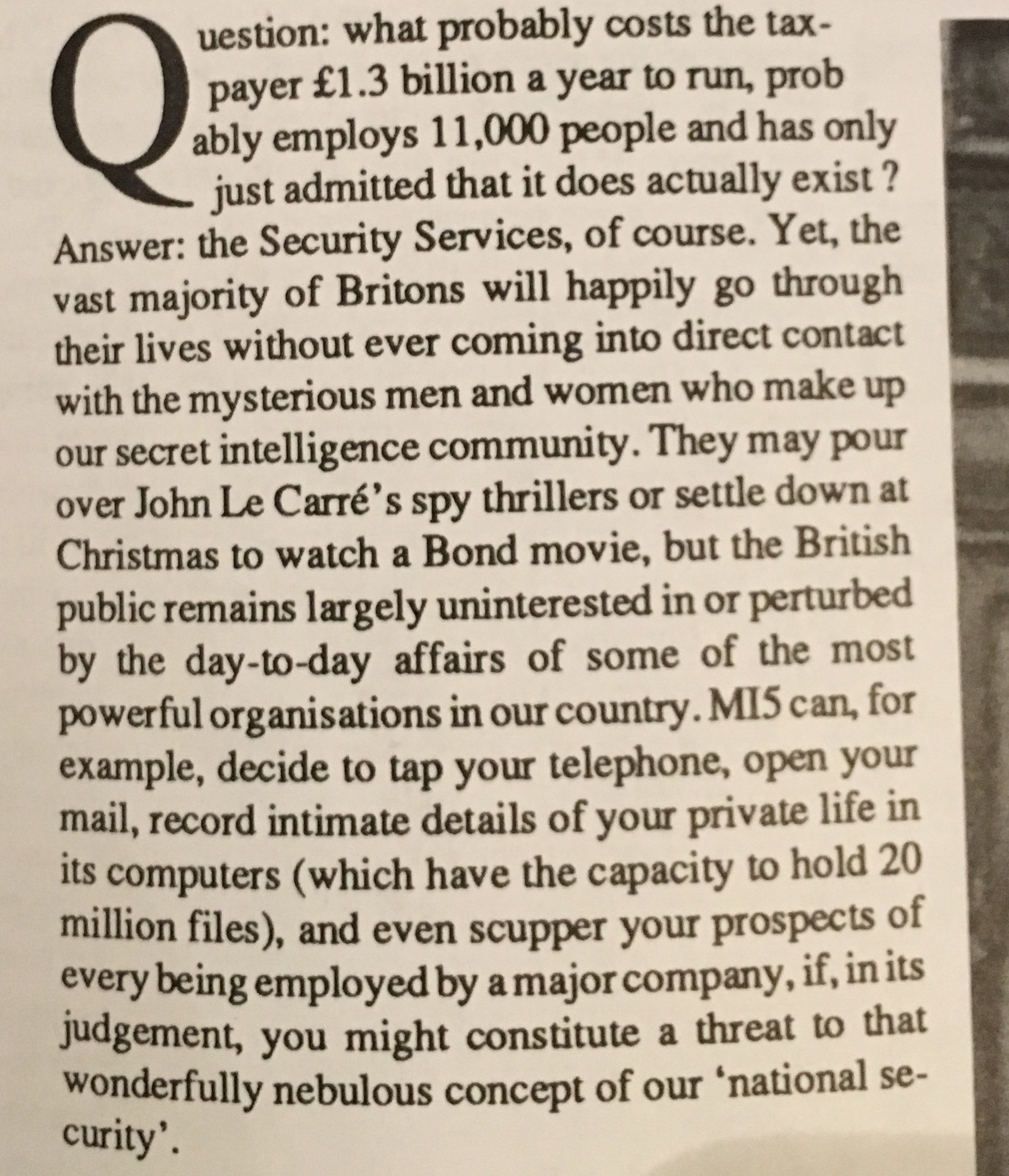 But also raises some concerns about civil liberties that come with mass surveillance.
Osborne also liked to write about gambling.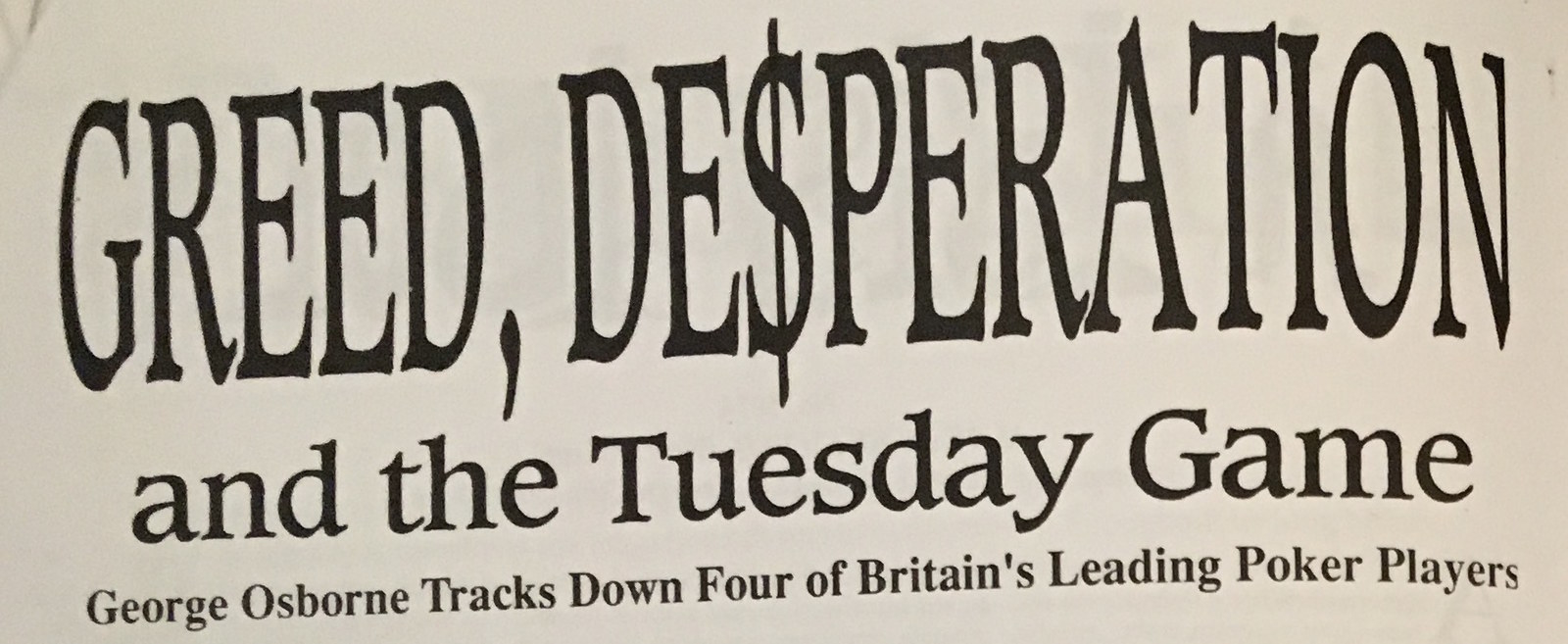 Osborne will take up his role at the Evening Standard in early May.