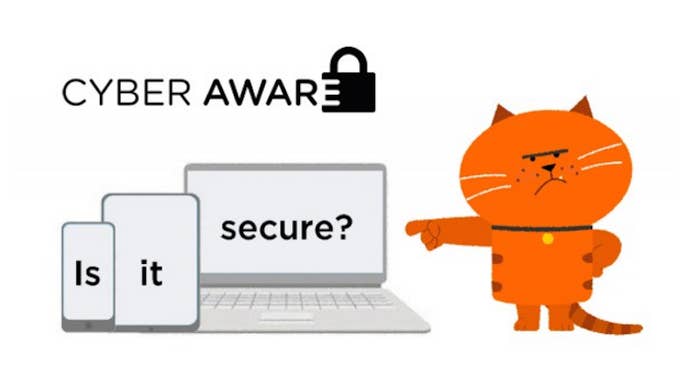 A flagship government campaign designed to stop people being the victim of online crime has cost more than £12 million despite its website being visited by as few as 5,000 visitors in some months.
Cyber Aware, which is designed to inform British businesses and members of the public about the risks of getting hacked, has cost an average £6.37 for every person who clicked on the website since January 2014, according to figures obtained by BuzzFeed News.
The site was originally called Cyber Streetwise and was launched with a media blitz in January 2014, with government minister James Brokenshire insisting "we are taking the fight to cyber criminals wherever they are in the world".
Unfortunately the world seems to have shown limited interest, with substantial funding for the site – which gives advice such as choosing a strong password and updating your software – not resulting in substantial web traffic.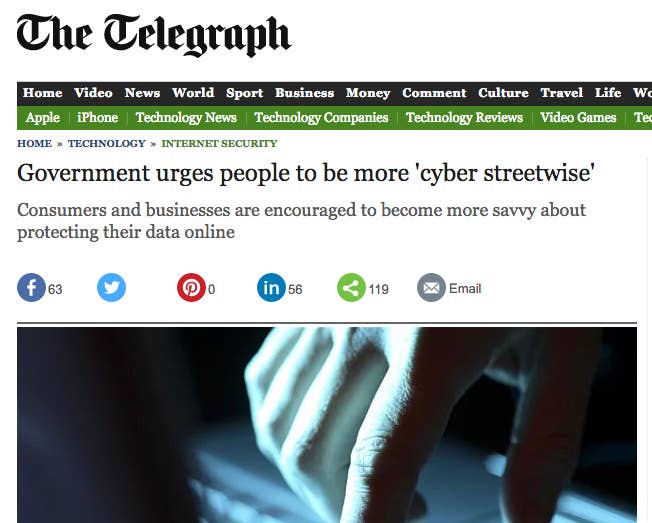 Government ministers repeatedly told parliament that since the campaign was launched, "approximately 2 million adults have adopted safer online behaviours". However, the government later admitted the figure showing 2 million Britons had changed their habits because of Cyber Streetwise was based on extrapolating from the findings of a non-random panel survey.
Website traffic statistics obtained following a freedom of information request show that only 1.9 million people visited Cyber Aware between January 2014 and October 2016, with no information on where in the world they lived, how long they spent on the site, and whether they followed any of its advice.
Traffic to the site was particularly high in only a handful of months, meaning Cyber Aware was often visited by just a few hundred people a day in 2016, despite the scale of the challenge and the £7.3 million spend on advertising and marketing.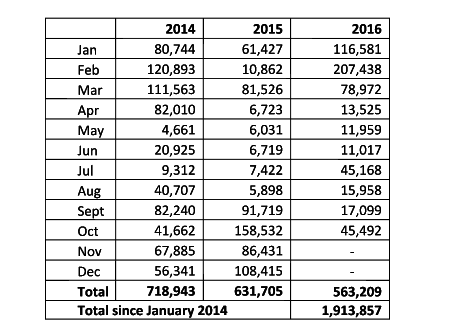 The Home Office also said it has no idea how many visitors have used the site's online toolkit, which gives tips on how to raise cybersecurity awareness, as it "presently do[es] not track uptake".

Cyber Streetwise was quietly downgraded and renamed Cyber Aware in October 2016 at a cost of £20,000.
A government spokesperson stood by the programme and claimed a sixth of the UK population had been reached by it: "The Cyber Aware campaign is working. Last year alone, an estimated 10 million adults and 1 million small businesses said they were more likely to maintain or take up key cybersecurity behaviours because of it."
They also said the website was just one of the many channels used by the campaign and "the number of online visitors should not be used as the sole indicator of Cyber Aware's success". It insists it also works with organisations from "law enforcement to major retailers, household brand names to charities" to spread the messages.
However, the expensive programme's Twitter account has just 7,000 followers and it has just 21,000 fans on Facebook. Its social media accounts do, however, occasionally post a series of unusual and faintly enjoyable GIFs urging people to "think random" when choosing a password.
Labour MP Rupa Huq, shadow minister for crime prevention, said the statistics showed the programme is failing: "It is clear that even the Home Office recognises this campaign has been an expensive flop. Cybercrime is a growing problem for businesses and consumers across the country, but the Tories aren't giving people the help they need to protect themselves online.
"It shouldn't be beyond the wit of ministers to provide clear, simple, and cost-effective advice to the public."