Government Changes Rules On Handing Out Cash To Charities Following Kids Company Collapse
It will become a lot harder for ministers to hand out large sums of money to favoured causes, and changes have also been made to a controversial "gagging" clause.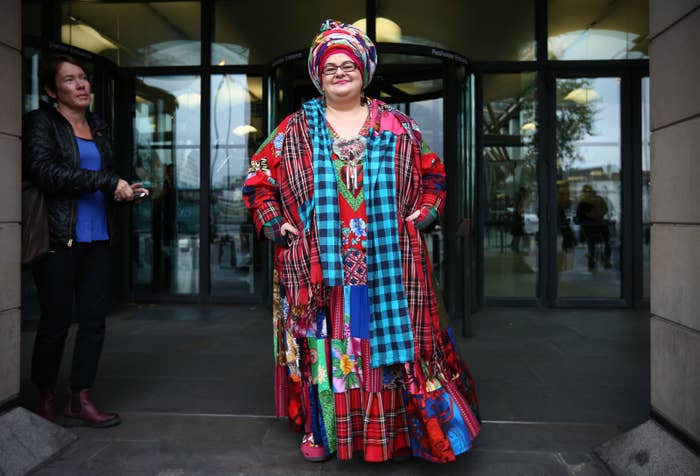 The government has changed the rules on how it awards grants to charities and also substantially altered a controversial "gagging" clause that would have placed limits on how the voluntary sector communicated with government.
The new rules, announced on Friday, will require all departments to have robust grants approval process for spending over £100,000, while also creating a new panel to consider "high-risk, new and contentious" spending.
The "gagging" clause was suspended in April following pressure from charities, scientific researchers, and universities who said researchers funded by the government could end up being inadvertently silenced and that it would cost money in the long run.

The new version, described by the National Council of Voluntary Organisations (NCVO) as "substantially more sophisticated", will explicitly safeguard the important role of charities and others in presenting evidence to government and parliamentarians.

Sarah Main at the Campaign for Science and Engineering said of the amended clause: "This is good news. Having paused the anti-lobbying clause, the government have listened to the concerns of the research community and developed a new position that fully supports researchers in all that they do to inform and influence policymaking."
Recent inquiries by two parliamentary committees found widespread poor practice in how the government handed money to charities and other organisations, with chronic issues such as "lack of competition", "little investigation of grant recipients prior to award", and "insufficient scrutiny of what was being delivered by recipients".

Even when misuse of government funds by a grant recipient was identified, the money had often been paid upfront so was impossible to recover.
The rules also replace a proposed government clause that would have banned charities from using government grant money to lobby politicians, amid fears it could stop universities and charities from raising issues with MPs.
The NCVO said the decision to change the rules on handing out government money should "prevent another Kids Company situation, where an unusually large grant was handed out without proper oversight or a competitive process".
Conservative ministers Oliver Letwin and Matthew Hancock had been warned that Kids Company, a favourite charity of former prime minister David Cameron, was in a precarious state. A BuzzFeed News and BBC Newsnight investigation showed how they overruled civil servants to authorise £3 million of funding to the charity in mid-2015.

Kids Company founder Camila Batmanghelidjh built up an influential network of supporters in the political world and would regularly appeal directly to the government for substantial sums of money to maintain her charity. These requests for millions of pounds were regularly granted under both Labour and Conservative prime ministers.
Her charity, which worked with troubled children in London, closed in August 2015 and has since been dogged by allegations of financial mismanagement and overspending. Although Batmanghelidjh claimed to be helping 36,000 children, the real figure was thought to be only a few thousand.