Downing Street received so many emails about David Cameron and pigs that it is refusing to release them because the cost of doing so would be too enormous.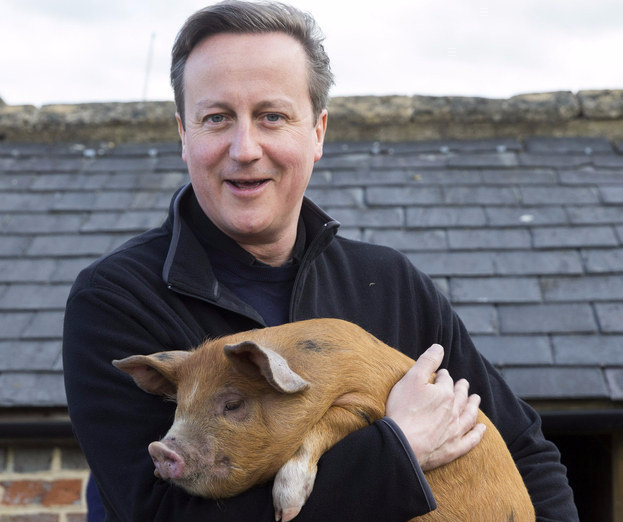 The government turned down a Freedom of Information (FOI) request from BuzzFeed News asking for copies of internal emails from 20 September – the day that the unproven allegation that the prime minister put a "private part of his anatomy" in a dead pig was first published in the Daily Mail.

FOI officers said Downing Street received an enormous volume of correspondence regarding the prime minister and pigs that day due to the global media coverage of the story, making it impossible to shed light on the internal response to the story.
"Given the volume of coverage that the matters you are interested in over that period received, this would mean searching through hundreds of emails," they said, citing the excessive cost of undertaking such a search as they turned down the application.
It is illegal to turn down requests on cost grounds due to the time taken to redact information from FOI requests, meaning the government must hold substantial internal correspondence on the issue.

The allegation regarding the pig was first made in a serialisation of a biography of the prime minsiter written by journalist Isabel Oakeshott and former Conservative peer Lord Ashcroft.

Downing Street has already maintained the story was baseless.
Oakeshott later admitted her source for the story, a serving Conservative MP, "could have been slightly deranged".

"Would I have got that story into The Sunday Times?" she asked in October. "Well, I reckon it probably could have been a diary story, expressed much more euphemistic."