Jeremy Corbyn Faces His First Elections And Everyone Expects Labour To Lose
Labour insiders and academics expect the party to go backwards in Thursday's local council elections. The challenge for Jeremy Corbyn is who takes the blame: him – or his enemies?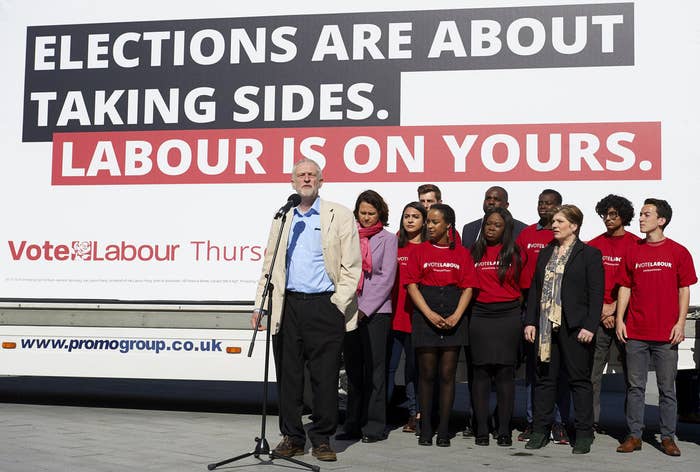 When Jeremy Corbyn launched Labour's local election poster this week, he surprised his own team by pledging to hold on to all of Labour's council seats in Thursday's local elections. In front of a group of 20 journalists – plus shadow chancellor John McDonnell and some young Labour activists bussed in for the occasion – he set out Labour's target for Thursday's regional elections. And it was high.

"We are not going to lose seats," the Labour leader declared in the summer sunshine in south London. "We are looking to gain seats where we can, but these elections are being fought on the issues of every different community across the country."
That was news to the leader's team, who had been carefully playing down attempts to suggest Labour must gain English and Welsh council seats in order to be considered a success. A day later Corbyn's spokesperson told reporters the party leader was wrong. He hadn't meant to suggest the party wouldn't take losses, in fact he hadn't meant to commit to any stance at all. This was a defensive election for the party.
The jittery briefing and counter-briefing occurred because Thursday is Corbyn's first major electoral test and the first chance to see how his politics plays with ordinary voters. Exactly a year ago he was a backbench Labour MP, largely unknown outside his traditional political grouping and entering an election where he was attacking then leader Ed Miliband for not being left-wing enough. Now, following 12 months of upheaval, chaos, and no end of internal Labour opposition, he is finally going to be tested on a near national scale – and everyone wants to put their own spin on it.
Almost no one expects a positive election result for Labour, but how the result is reported makes the difference. Sadiq Khan is expected to become mayor of London but in other areas the Labour leader's team want to lower expectations to the point where anything other than a disaster is considered a relative triumph. And anti-Corbyn factions want to set the bar so high the Labour leader is bound to fail – and hope the long-term damage to the leadership might be sowed by a demotivated activist base.
"The likeliest result is that they'll go backwards somewhat, partly due to factors that are largely out of their control – most importantly the rise in the number of UKIP candidates," says Rob Ford, professor of politics at the University of Manchester. "That's why it's so odd to see Jeremy Corbyn coming out and unequivocally saying we are not going to lose seats. They're quite likely to lose seats, and normally you try and massage expectations downwards."
Corbyn's original insistence that Labour wouldn't lose any seats was much more optimistic than the one prepared by academics, who believe a number of factors will conspire to see the party lose around 150 council seats in England and Wales. While that doesn't sound important in the scale of things, local councillors traditionally provide the campaigning bedrock for the local political revivals that in turn result in party MPs winning marginal seats and governments being formed.
Instead, for Ford, the issue is not so much about the absolute number of seats won as whether Labour can take a substantial lead over the Tories. "A performance where there's a very small Labour lead over the Conservatives in vote share does not look like a general election–winning performance," he says.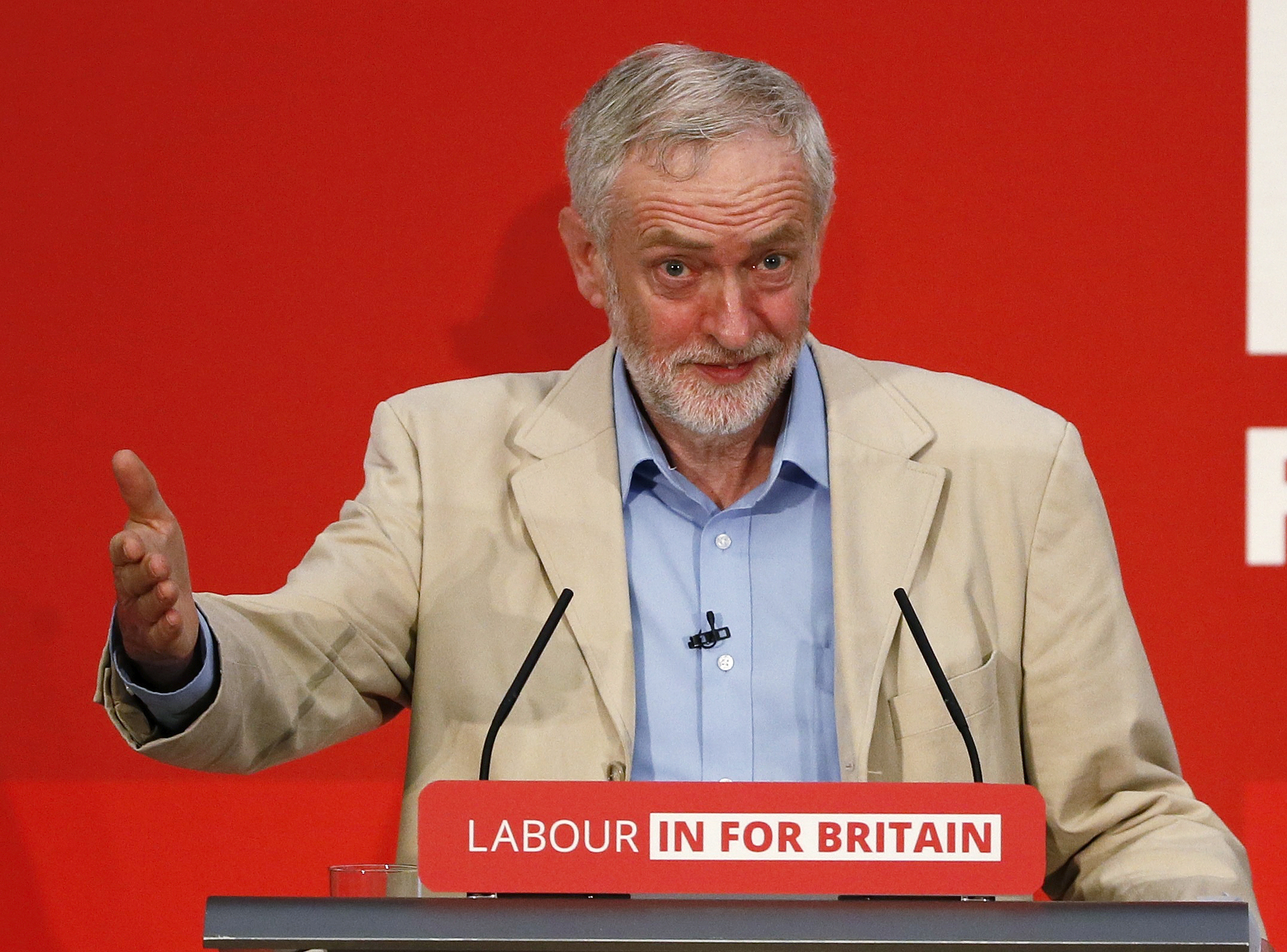 The challenge for Corbyn is twofold. First, many of the council seats Labour is defending were last up for election four years ago, when the Conservatives were at a particularly low ebb after George Osborne went on a kamikaze mission to tax Cornish pasties and Ed Miliband was surging in the polls. Secondly, UKIP is now standing in hundreds more council seats, attracting traditional Labour voters in the process.

Richard Angell, director of the Blairite think tank Progress, insists the public should be expecting Corbyn to win hundreds of council seats across the country, citing the substantial gains made by previous Labour opposition leaders such as Miliband and Michael Foot. "The average gain for a new leader in their first year is 400," he says. "We should be on course for easily making that average of 400."

Angell's attempt to set high expectations is transparent: "Jeremy Corbyn has said we have a strong organisation on the ground, he's constantly talking about the new members he's got – if he's got a popular Syriza-style movement, that means there's no reason they won't be out on polling day. We need to win hundreds to hold where we were in 2015, let alone to do better in 2020. And obviously we're aiming to do better than in 2015."
Angell is also damning of attempts to talk down the party's chances in Scotland and Wales, arguing that the latter country's steel crisis is playing into Labour's hands. "The bit that's sad is that too many on Labour's side are engaging in basically Tory briefing," he says, "in and around Westminster, trying to collude with the Tory briefing operation."
Meanwhile, James Schneider, a co-founder of the Momentum campaign group, which grew out of the Corbyn leadership campaign, says: "It's hardly surprising that those who want Jeremy to look like he's failing are setting a very high bar. These are the first time that these seats are up for election since UKIP started running in every council seat."
Instead, Momentum – a favourite target of criticism from centrist Labour MPs – has been sending activists into council areas such as Harlow, Corby, and West Lancashire to try to win them back for Labour. "We've been getting loads of people out there, people who are new joiners to the party," says Schneider.
However, the impact of this may have been limited. Labour campaigners who spoke to BuzzFeed News reported a relatively limited uptick in the numbers of people out campaigning on the doorstep every weekend, despite the influx of new members since Corbyn won the leadership.
On the frontline, defending Plymouth council, is local Labour activist and former parliamentary candidate Luke Pollard, who says the local party has not seen a surge in support as a result of the new leader. Currently distributing leaflets on the final round before polling day, he knows Corbyn's words matter, as the loss of just two seats would be enough for Labour to lose control of the city. "If we lose one councillor we stay in control, if we lose two it goes to the Tories," he says.
As a result the local Labour party has chosen to fight the election on local issues such as "dog poo, parking" rather than mention Corbyn on the doorstep. In Pollard's experience, the Labour leader is rarely mentioned by members of the public, but does seem to be attracting some new voters while driving others away: "Some people have moved away from us because of that."
The problem is, it's hard for Labour activists to tell whether Corbyn is providing a net gain or loss until the results are in, although Pollard holds serious concerns: "Lots of people are talking about the EU referendum, not the local elections. We're expecting a low-turnout election."
And when it comes to the leader's aim not to lose seats, he is stoic: "It's the right aspiration to have going into the election, isn't it?"
One thing that's certain is there's little chance of a coup after the results come in, even among the leader's staunchest internal critics – many of the same people who have been setting the high targets. One Labour MP tells BuzzFeed News there was "zero" chance of an uprising against Corbyn, despite the predicted results being bad for the party. Instead, they forecast a general decay of his authority: "Language may change. People will become more emboldened. Discipline will loosen further, but nothing like open rebellion."

Another Labour MP echoes this view: "If we lose seats = catastrophic. But probably not the dose of sanity the membership needs."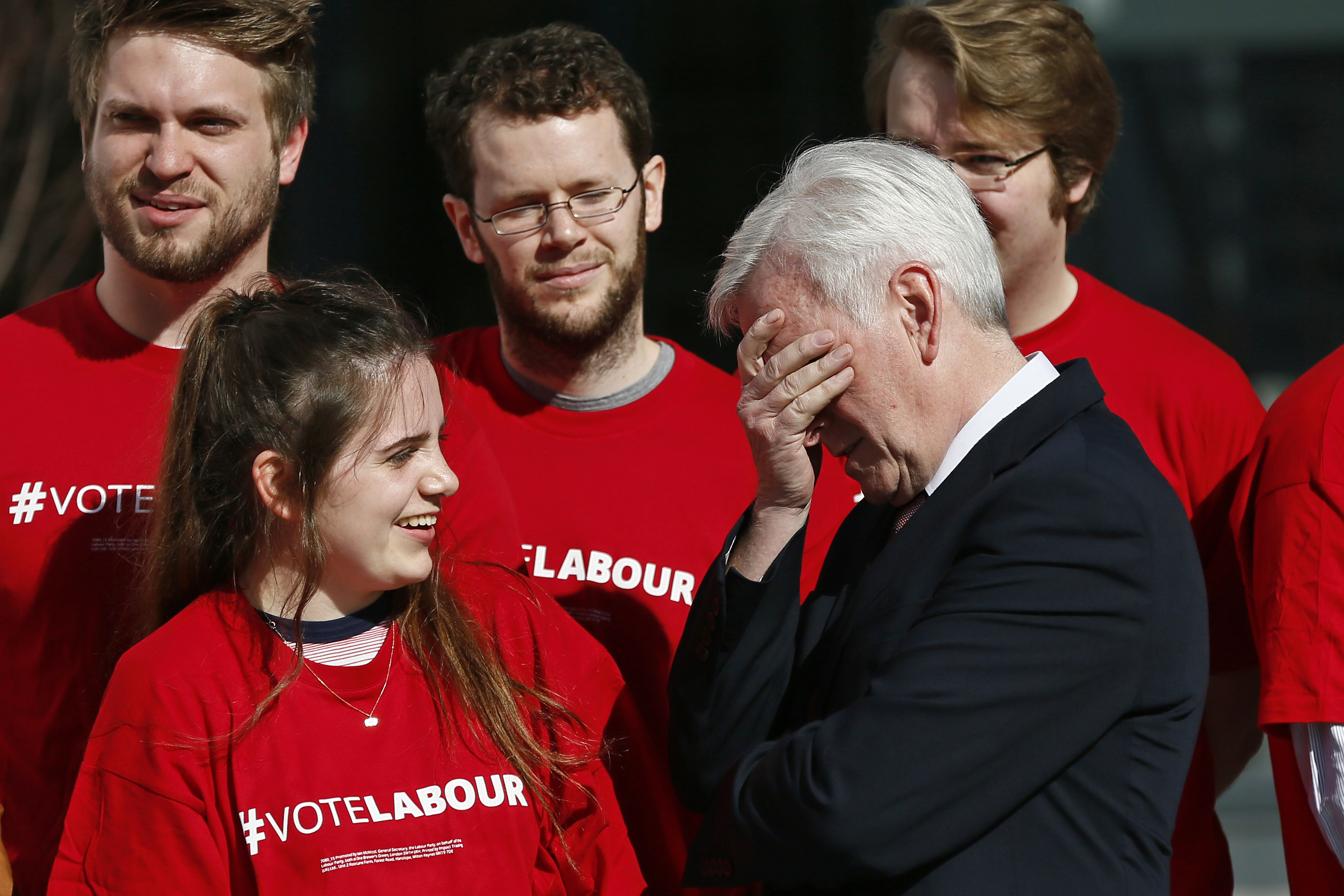 Privately, some anti-Corbyn Labour MPs admit the problem with their argument is that many ordinary members don't really care about local council results when it comes to changing their view of the leadership. One such MP – possibly out of hope as much as anything – says the real importance of Thursday's elections may lie in party activists coming back from campaigning and realising Corbyn is not universally loved among the ordinary public.

"The number [of seats] is the least important thing in some sense," they say. "There's not a magic number, if we get so far, it's about the narrative and changing that. Are there new people with their own experience of campaigning who've got a view on what they've experienced?"
In the end Corbyn's first electoral test is a matter of expectations: the expectation of almost everyone that Labour will lose seats and damage the party's general election bid in 2020, the expectation that Corbyn's position within the party will be untouched despite this expected setback, and the hope among some Labour MPs that the party activist base will change its tone.
But on a more basic level the party is concerned about losing its control over the levers of power. Alison McGovern, Labour MP for Wirral South, says she wants Labour to be able to fight austerity in local councils, since the party remains out of power in Westminster: "What matters about the local elections is not that it sends some instructive message. If we lose a single Labour council, then that is a terrible thing for the people in that area, because that was protecting people from the bedroom tax or protecting a part of town that the Tories ignore."