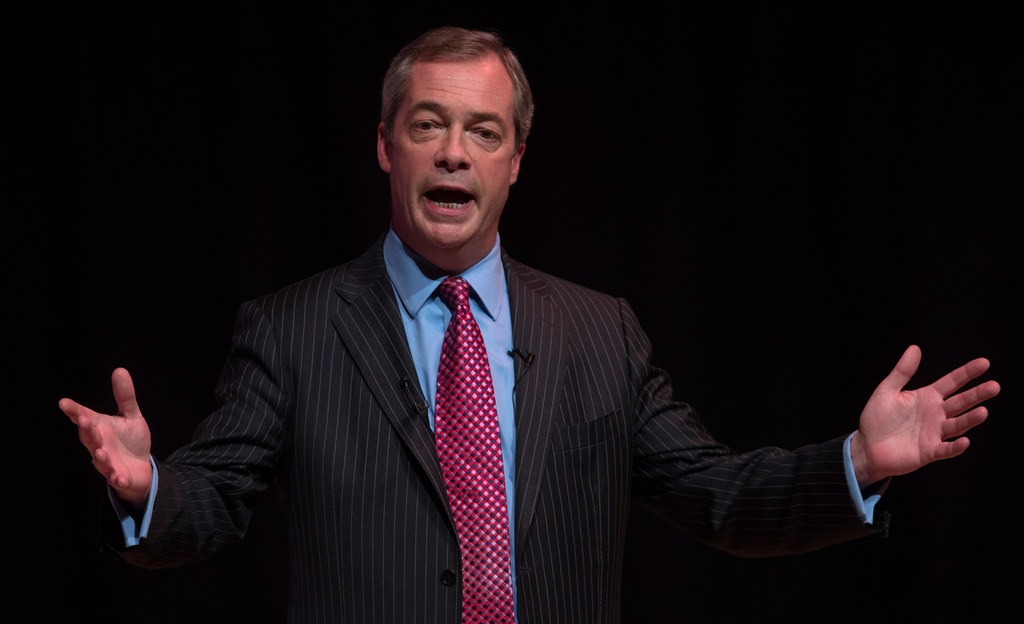 Nigel Farage has said Donald Trump "went too far" in proposing to ban all Muslims from immigrating to the US, insisiting the presidential candidate made a "political mistake".
"He's gone too far," the UKIP leader told the BBC News channel when asked about the comments made by the would-be Republican nominee. "I would expect people to say this is unreasonable, because what you would be doing is punishing a lot of very good people because of the actions of a few."
The UKIP leader, whose right-wing anti-immigration party has been repeatedly accused of anti-Muslim sentiment, said Trump's reaction to recent acts of terror by Islamist extremists was "kneejerk".
"We all know that we have seen atrocities," said Farage, referencing recent terror attacks. "We saw one in Leytonstone that was very unpleasant the other night, we had the killings in America with 14 people dead last week, Paris, and it goes on and it goes on.
"We have a huge problem and we need to deal with and worry about security in our own countries. I would suggest that is an even bigger priority than what happens in Syria. I think Mr Trump's somewhat kneejerk reaction to this by saying that all that Muslims should be banned from coming into America was, for him, a political mistake too far."
However, Farage stopped short of criticising Trump completely. "It is up to the Republican party and people in open primaries to decide whether they think what he said is acceptable or not," said Farage. "He is somebody who keeps pushing the boundaries of debate and that can be a healthy thing in politics."
Following the Paris terror attacks the UKIP leader called on British Muslims to pledge their allegiance to the UK over their religion, warning that they need to ignore what "elements within their organised faith are telling them".
Farage also blamed UKIP's defeat in the Oldham West & Royton by-election on "a particular block vote" by constituents who don't speak English. The constituency has a large population of British-Asians, many of them Muslim.