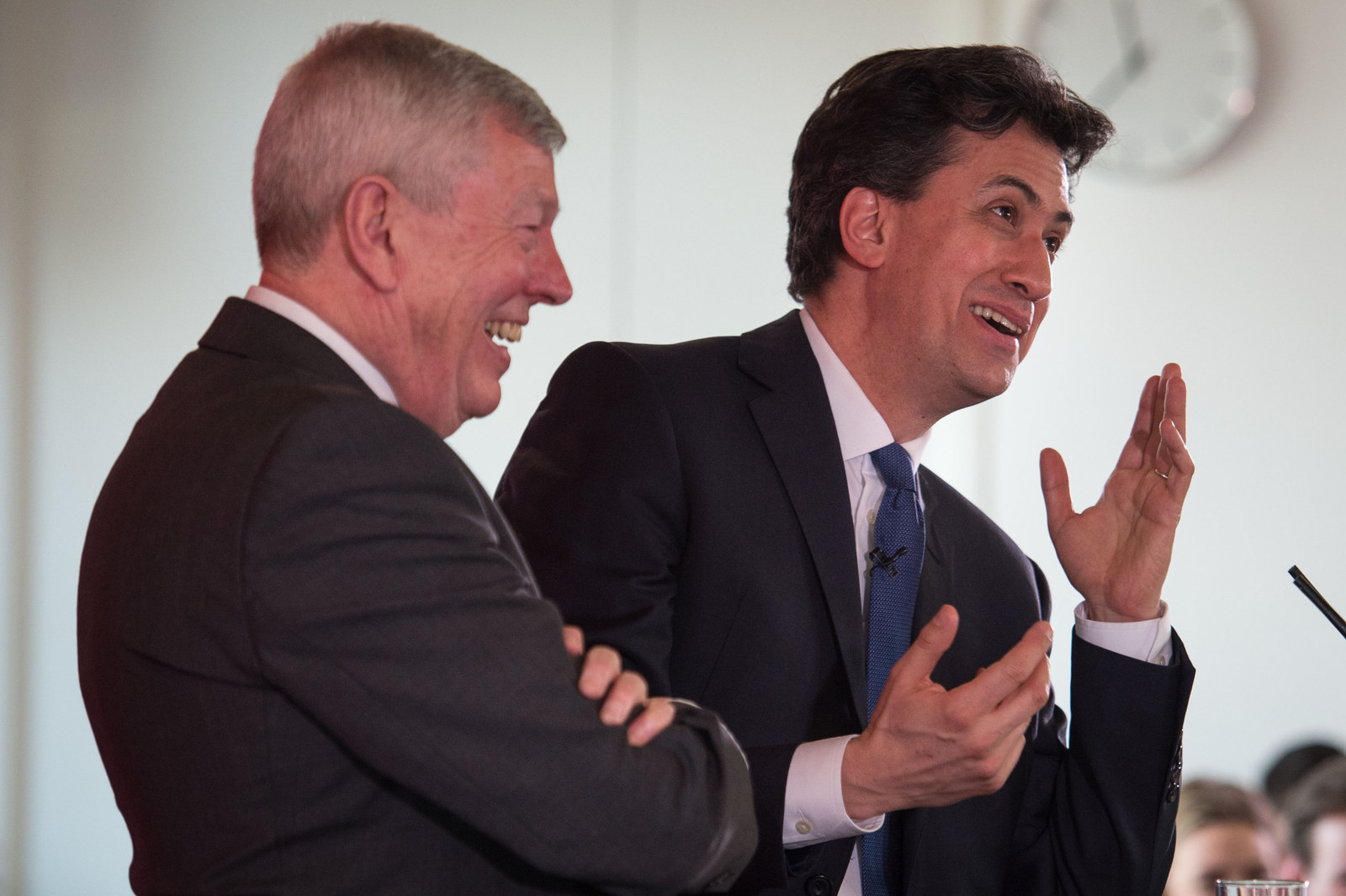 Ed Miliband is back, making his first major speech since stepping down as Labour party leader following last year's general election. And he's not happy with people using Tuesday's terror attacks to score political points about leaving the European Union.
"All of us have been deeply shocked by what we've seen unfolding in Brussels," he said in response to UKIP's decision to blame the attacks on the EU. "A day like this is not the day for either side to be trying to use this terrible tragedy to make political capital. That'll be the response of right-thinking people across the country."

The former Labour leader has kept a low profile since May's election defeat, but came out of exile to make his first formal speech in 10 months, in which he urged Labour voters to back the positive case for the EU. In it, he warned there was a real threat the country could vote to leave in the June referendum.
"The problems of the 21st century, much more than before, need cooperation across borders much more than ever," he said.

Visibly more relaxed than during his stint as party leader, Miliband cautioned against the temptation to vote to leave the EU in order to deliver a blow to David Cameron: "The vast majority of those who would have us leave do not want to build a fairer, more just Britain," he added. "They are people who are anti-regulation, wherever it comes from, who are anti-workers' rights, wherever it comes from."
As a result voting to leave the EU would result in a "reactionary, pessimistic agenda", he said.
Miliband refused to comment on how Jeremy Corbyn was doing as leader but said he was baffled by Iain Duncan Smith's resignation over the weekend: "It sounded like a headline from The Onion: 'Iain Duncan Smith, the conscience of the Conservative party'."

However, Miliband said Corbyn – who has previously campaigned against the EU – was now fully committed to the organisation: "Right at the beginning during the [Labour leadership] campaign Jeremy was making his mind up on this. Some of his concerns about Europe have changed during that campaign. He is wholeheartedly committed to remain."

The former Labour leader also burst out laughing when fellow speaker Alan Johnson tried to raise the innuendo-laden topic of "Swedish loopholes".
Johnson, the Labour In campaign chair, also raised the prospect of Welsh independence if the UK votes to leave the EU, saying: "If I was a Scot and they voted overwhelmingly to remain in the EU and the rest of the country voted to leave – and it might be the case in Wales to a lesser degree as well – that might be the catalyst for a second referendum."