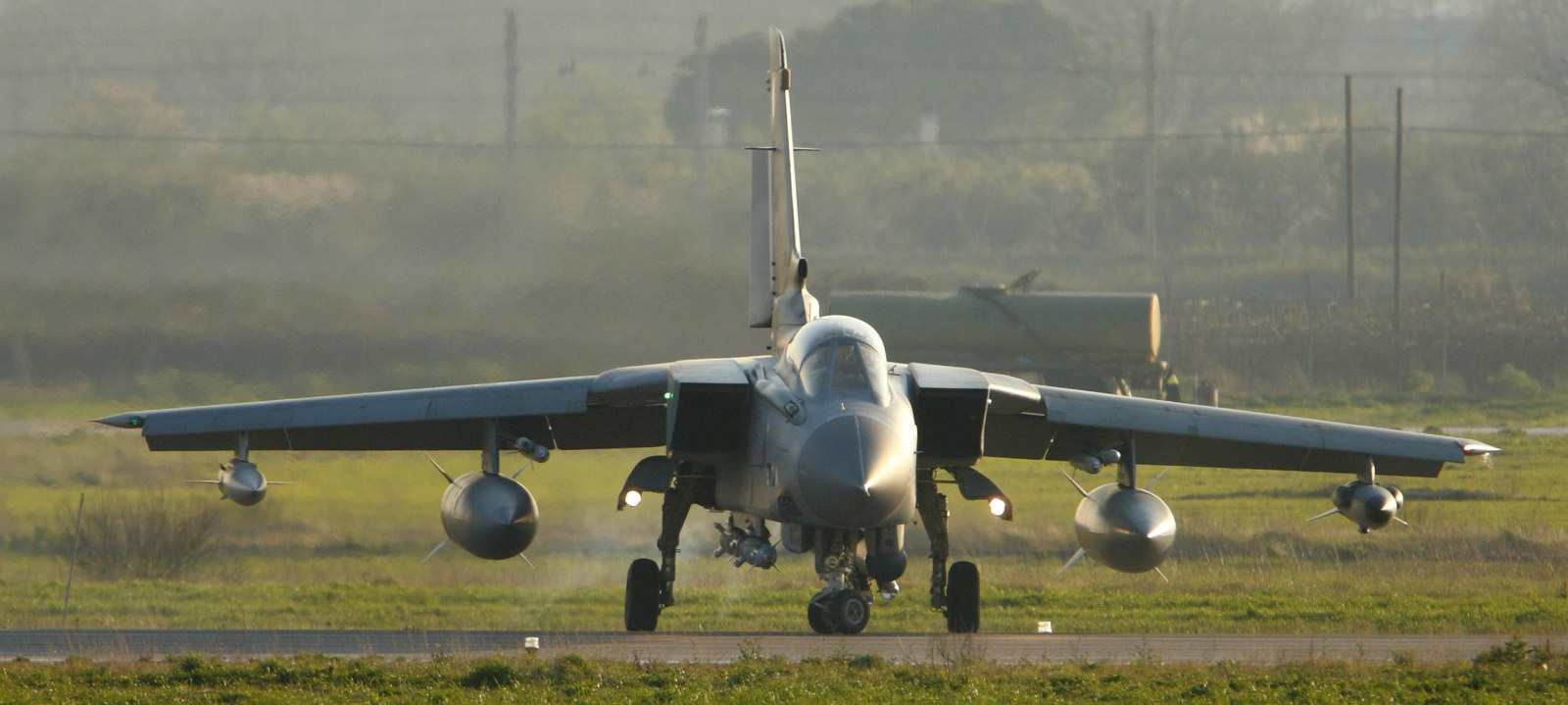 Downing Street has admitted there is little chance the UK will bomb ISIS targets in Syria in the near future, following reports that the government has altogether abandoned plans to launch strikes in the country.

The prime minister spent the summer building up support for RAF attacks on terrorist targets in country. He had been expected to call a House of Commons vote to approve the plan during autumn's parliamentary session but it appears this is now unlikely to happen.
Cameron's spokesperson said his position had not changed but confirmed the prime minister had always said such a vote would only take in the House of Commons if there was already a "clear consensus" among MPs – in short, only if it was clear the government would win.

The spokesperson implicitly admitted there is now little chance of achieving such a consensus in the short term, saying: "You can't put a timescale on the vote."
Instead they urged "MPs who don't share those views to reflect" and consider whether their decision was affecting ordinary Syrians.
Cameron's spokesperson insisted that he would still like to provide air support to ongoing US attacks on ISIS in Syria if British politicians were willing to back him.

"The prime minister's position hasn't changed," they said. "He thinks there is a case for doing more."
The Conservative government has a thin majority of 12 MPs in the House of Commons that could have been whittled away by opposition from backbench Tory MPs who oppose intervention.
However, the Tories had hoped that sufficient Labour MPs would rebel against the their party and vote for airstrikes in order to see the plan through parliament. It appears Downing Street is no longer confident this is the case.
In a strongly worded report published on Tuesday, the Commons foreign affairs select committee said UK strikes on targets in Syria would not help defeat ISIS and would instead be a "distraction" to efforts to help the war-torn country.

Cameron's spokesperson suggested that the increased involvement of the Russian military in the country and recent peace talks held in Vienna had weakened support for direct UK intervention in the region: "There have been developments in a number of different ways. You have seen Russia change their approach."
In response, Labour leader Jeremy Corbyn urged the government to go a step further and cut back on other military intervention in the region. He told the BBC he wanted the government to "think again" about whether to continue with ongoing airstrikes against ISIS targets in northern Iraq from UK bases in Cyprus.
But Labour MP John Woodcock suggested many in his party would have been willing to back intervention if it came to a vote.
"The important thing is for the government to set out a strategy that will help stop the slaughter of civilians," he told BuzzFeed News. "Most Labour MPs to whom I speak are prepared to take an individual [decision] to vote yes if they are presented with a coherent strategy, which can make the abject leadership from David Cameron all the more reprehensible."
The divisions within the opposition extend to the Labour front bench, with shadow foreign secretary Hilary Benn's spokesperson telling the Huffington Post's Paul Waugh that Benn was still in favour of UK involvement in the Iraq operations.
Cameron has already been defeated once in the Commons on intervention in Syria. In 2013 an alliance between Ed Miliband's Labour and rebel backbenchers was enough to stop the prime minister's proposed airstrikes on targets associated with Syrian President Bashar al-Assad.
Despite failing to gain approval for airstrikes in Syria, Cameron has authorised the use of unmanned aerial drone attacks by the RAF on ISIS targets in the country.