David Cameron Attacks Facebook For Allowing Terrorists To "Plot Murder And Mayhem"
The prime minister says US social network and other internet companies must "do all they can" to alert the authorities to potential terrorists because their "networks are being used to plot murder and mayhem".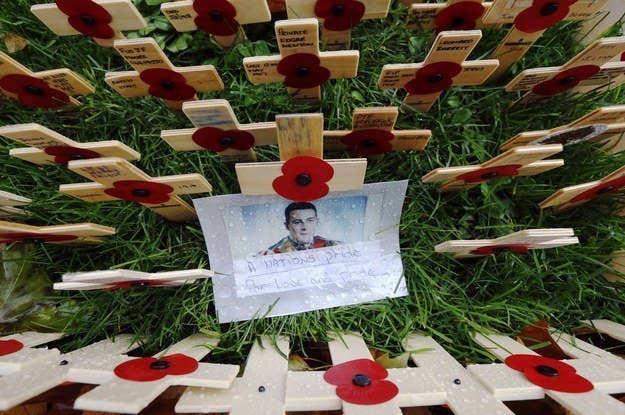 David Cameron has attacked Facebook's involvement in the death of soldier Lee Rigby, saying the social network and other US internet services are being used by terrorists to "plot murder and mayhem".
The prime minister, discussing Tuesday's report into the May 2013 murder of soldier Lee Rigby, said US internet companies have a "social responsibility" to ensure communications between potential terrorists are not "beyond the reach of the authorities or the internet companies themselves".
He urged such companies to share more data with the British security services.
"We're already having detailed discussions with the internet companies and we expect them to report back in the new year," Cameron said on Tuesday. "We expect the internet companies to do all they can. Their networks are being used to plot murder and mayhem."
The parliamentary report into Rigby's murder found there had been a series of failings by British intelligence agencies that were monitoring Michael Adebolajo and Michael Adebowale, the two Islamic extremists who murdered the soldier.
But MPs concluded Rigby's life could potentially have been saved if Facebook had provided the UK security services with a December 2012 conversation in which Adebowale discussed his desire to "kill a soldier" with a fellow extermist. The conversation was provided to the UK security services when the website checked Adebowale's accounts after Rigby's murder.
The specific US internet company in question was not directly named in the parliamentary report or by Cameron but it is understood to be Facebook.
Facebook declined to comment when contacted throughout the day by BuzzFeed News. Late on Tuesday the company eventually issued a statement saying the it "horrified" by the murder: "We don't comment on individual cases but Facebook's policies are clear, we do not allow terrorist content on the site and take steps to prevent people from using our service for these purposes."
Facebook now faces a major political headache in the UK and demands to share more information on what its users are talking about.
Politicians from both the Conservatives and Labour have used this conclusion to attack US internet businesses for not sharing enough information with the British security services.
"In December 2012, five months before the attack, Michael Adebowale had a crucial online exchange in which he wrote about his desire to kill a soldier," Cameron told the House of Commons. "But the automated systems in the internet company concerned did not identify this exchange."
Labour leader Ed Miliband said part of the problem is there are "different practices by different companies" and said there should be much "stronger procedures in place" for reporting suspicious content that could point towards future terrorist activity.
Meanwhile, former Labour home secretary Jack Straw told the House of Commons that US internet businesses often had a "cultural problem with leadership", due to founders who have a "distorted libertarian ideology" that allows them to be "wholly detached from responsibility to governments and people".
Earlier this month, the head of GCHQ, the UK monitoring agency, wrote in the Financial Times that Twitter, Facebook, and WhatsApp facilitate terrorism.
This story has been updated to include Facebook's statement.