David Cameron has said there is little point in the UK accepting "more and more refugees", despite calls for Britain to allow more to come to the country.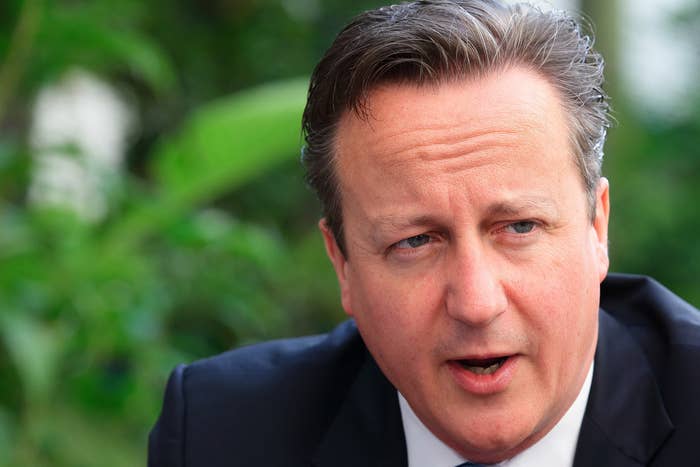 Cameron told reporters on a visit to a Northamptonshire school that "the most important thing is to bring peace and stability" to countries where refugees are coming from rather than simply allowing more people to come to the UK.
"I don't think there is an answer that can be achieved by simply taking more and more refugees," he said in response to questions on Europe's migration crisis.
The government has faced calls to accept more refugees, with Labour leadership candidate Yvette Cooper urging the country to accept at least 10,000 people from areas such as Syria. The UK has accepted just 216 individuals under the Syrian Vulnerable Persons Relocation Scheme, which was set up two years ago to help people fleeing the country's civil war to come to Britain, in addition to 2,204 asylum applications from Syrians in the 12 months to June 2015, according to figures released last week.
"We have taken a number of genuine asylum seekers from Syrian refugee camps and we keep that under review," Cameron said.
"We're taking action right across the board: We're helping the countries from which these people are coming, stabilising them, and trying to make sure that there are worthwhile jobs and stronger economies there. We're taking action at Calais on the channel, which I've described on previous occasions."
In total the UK received 33,000 asylum applications in the last year, mainly from Syrians, Pakistanis, and Eritreans.
Germany received 259,000 asylum applications in the same period, according to Eurostat, and now expects to welcome around 800,000 refugees and migrants during 2015. This has prompted the country's politicians to criticise Cameron for not sharing the refugee burden.
Stephan Mayer, a member of chancellor Angela Merkel's CDU party, told The Times: "If the British government is continuing to hold this position that Great Britain is out of the club in this big task in sharing the burden, certainly this could do some harm to the bilateral British-German relationship."